Looking for the Best Spas New York can provide, there are lots of great New York spa breaks to choose from.
Whether you are looking for a luxury pamper day or a longer Spa Break New York has lots of options from spa hotels in New York to a day spa New York has you covered, check out these Spas in New York:
Best Spas New York Has To Offer
Spa Castle New York
131-10 11th Ave, Queens, NY 11356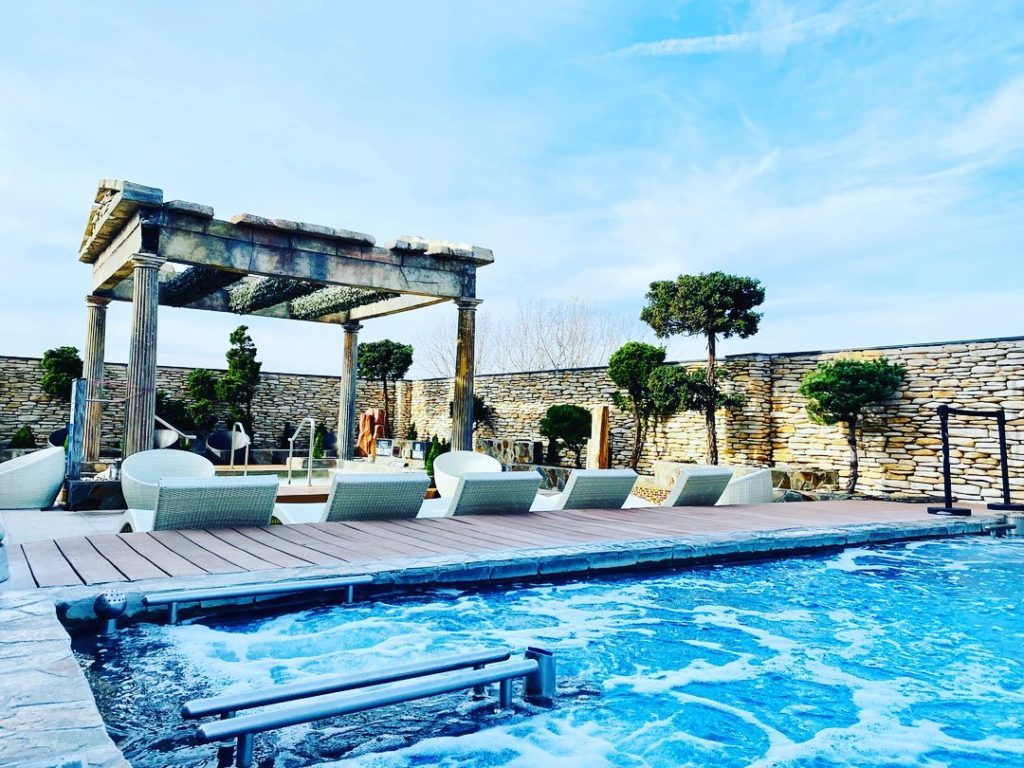 The younger sister to the Spa Castle in Queens, the Premier 57 was founded a few years ago. They provide treatments like Couples Spa Escape and Couples Rejuvenation.Enjoy a massage, a scrub, and a hot tub session.
If you are feeling stressed a hydrotherapy pool session could be just what you need. Relax in the hot tub and try out the wet and dry sauna room.
46 W Market St, Rhinebeck, NY 12572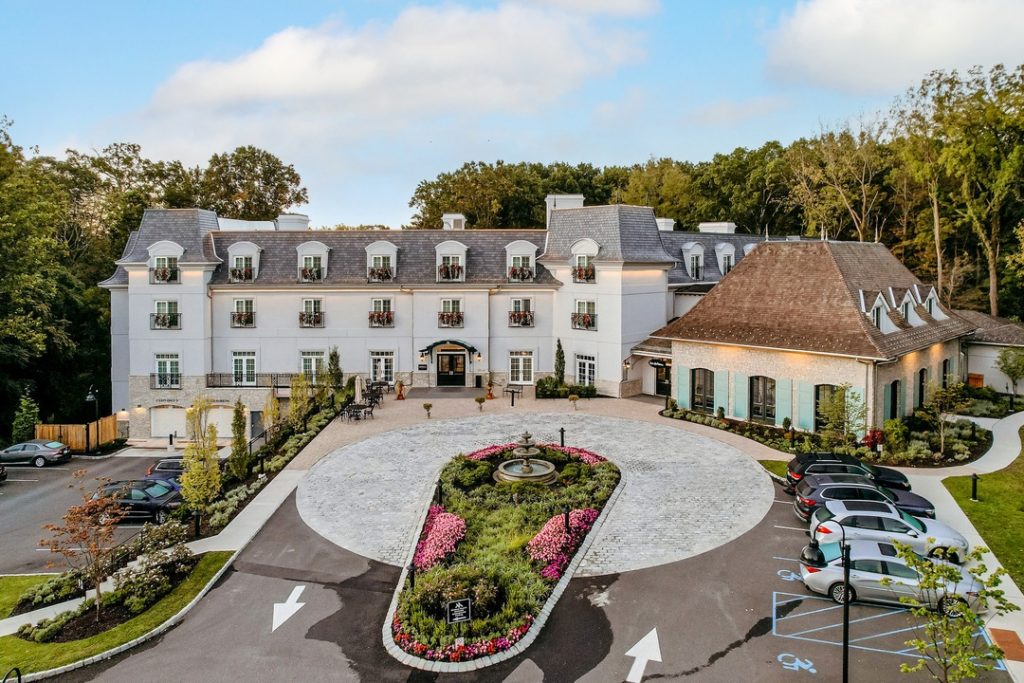 Lounge or nap in the resting room, take in the Himalayan Salt Sauna, Eucalyptus infused steam room, or the heated whirlpool spa with private bar in the Aqua Terrace at the Mirbeau Inn Spa in Rhinebeck.
They have complimentary exercise classes including: yoga, Tai Chi, Pilates, and strength training as well as a fully equipped fitness studio are open for you to enhance your personal wellness.
Looking for a longer Spa Break, why not stay over at Mirbeau Inn & Spa Rhinebeck
Aire Ancient Baths
88 Franklin St, New York, NY 10013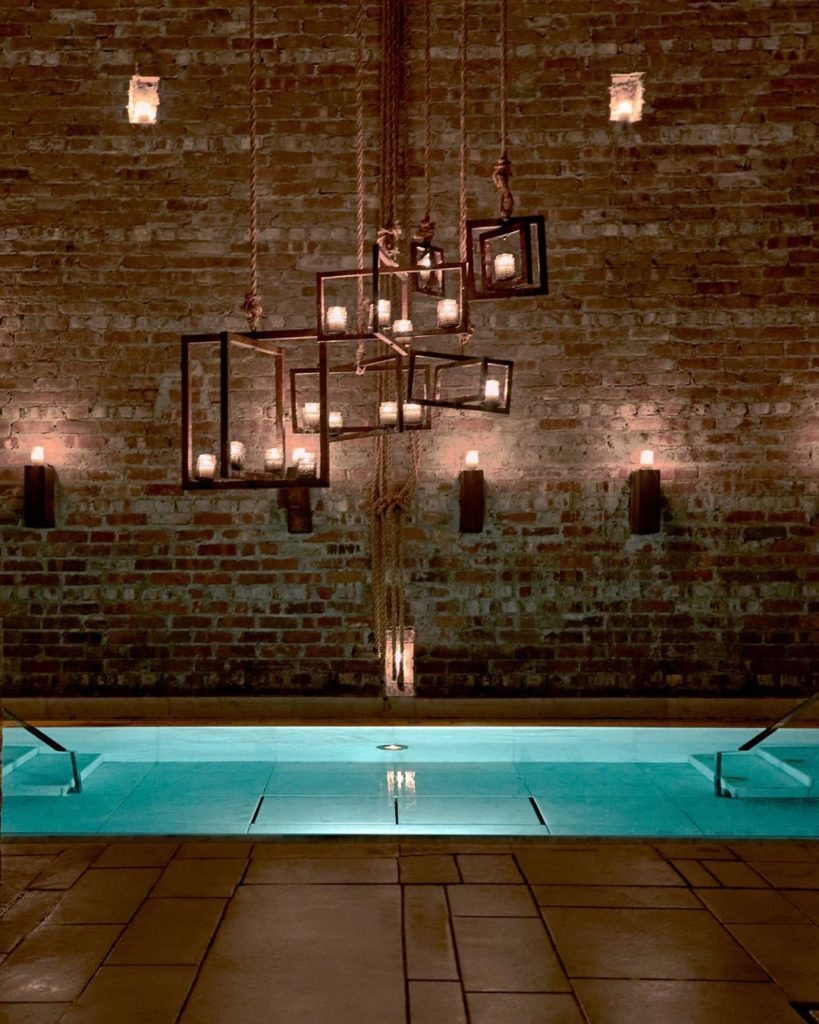 Located at a restored historical building, originally an 1883 textile factory, the AIRE experience consists of an unforgettable journey through sensations.
This experience includes the Ancient Thermal Bath circuit through baths at different temperatures (hot, cold, warm, ice) the jets bath and the Laconicum. A salt pool allows you to experience what many travel all the way to the Dead Sea for effortless flotation.
Belhurst Castle – Isabella Spa Salon
4069 W Lake Rd, Geneva, NY 14456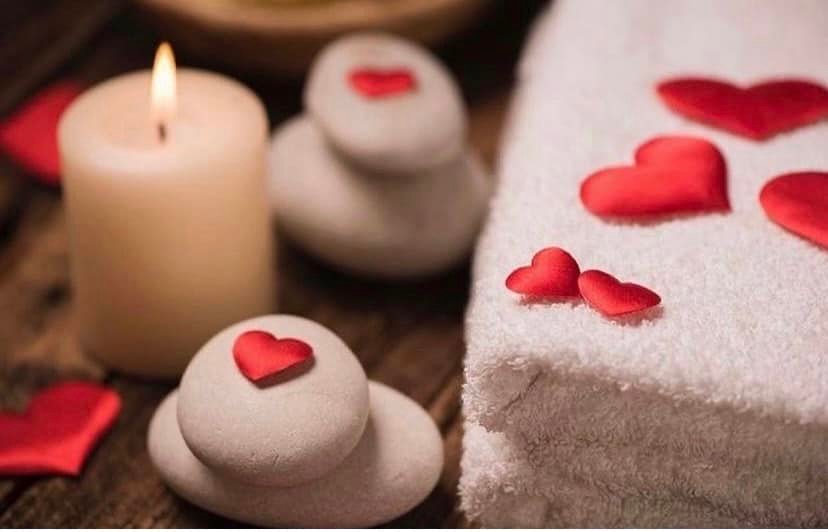 From signature body treatments and luxurious facials, to state-of-the-art hair and nail care, bridal, special occasion services and more, Isabella Spa-Salon offers a full range of spa and salon treatments designed to soothe the mind, body and soul and provide the best care in the industry.
They use essential therapeutic ingredients to bring your body to complete relaxation.
Roosevelt Baths & Spa
39 Roosevelt Dr, Saratoga Springs, NY 12866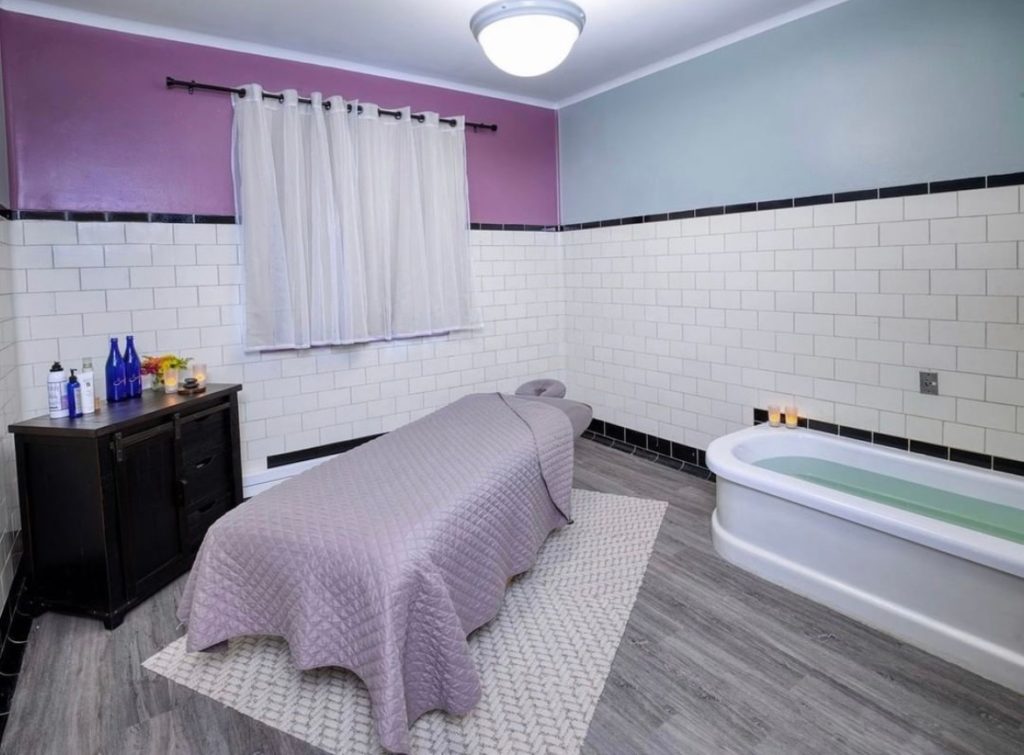 Naturally, a spa destined to serve generations with healing experiences would evolve at Saratoga Springs, a haven infused with history and hydrotherapy.
Roosevelt Baths & Spa offers wellness via a transforming hydrotherapy spa experience with naturally healing treatments, performed by an attentive staff known for caring and quality of service. Transformation begins with a private soak in Saratoga's naturally effervescent water.
The Sagamore Resort
110 Sagamore Rd, Bolton Landing, NY 12814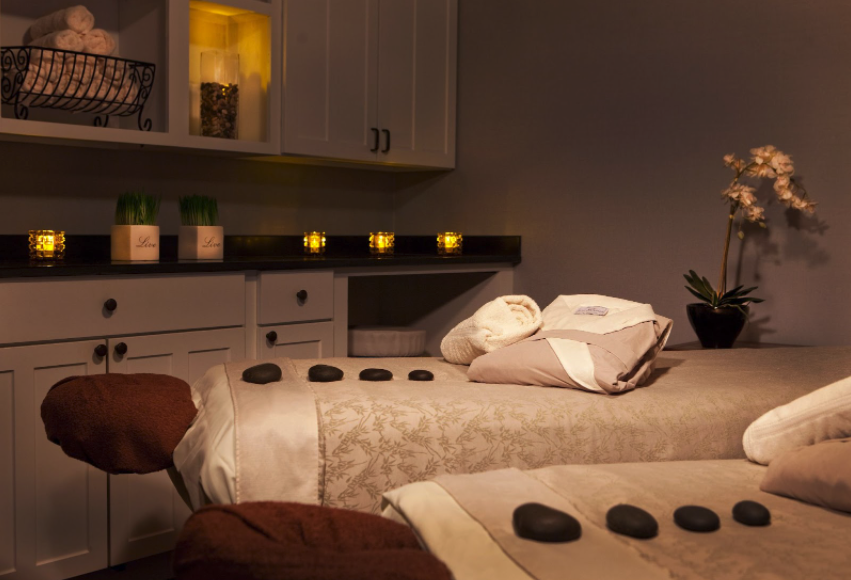 Awaken your sense of health and well-being among the beauty of the Adirondacks. Natural woods and soft, neutral tones welcome guests to a tranquil sanctuary with 14 treatment rooms.
A relaxing hydrotherapy area and treatments designed to nurture the body and revitalise the spirit.
Mohonk Mountain House
1000 Mountain Rest Rd, New Paltz, NY 12561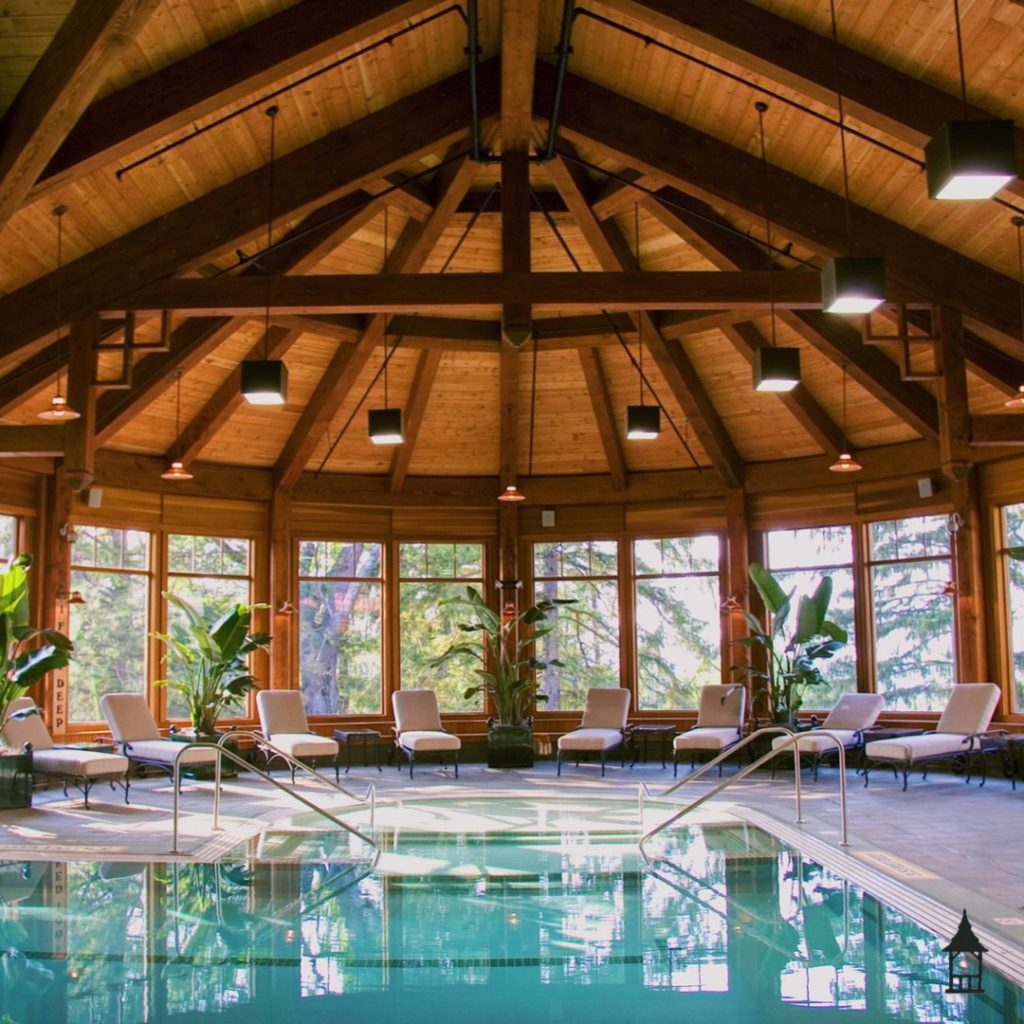 The Spa at Mohonk Mountain House includes 16 treatment rooms, relaxation verandas, a solarium, outdoor heated mineral pool, and both men's and women's changing rooms.
Their comprehensive fitness center features strength, cardio equipment, and free weights are available to overnight guests of the Mountain House.
199 Woodcliff Dr, Fairport, NY 14450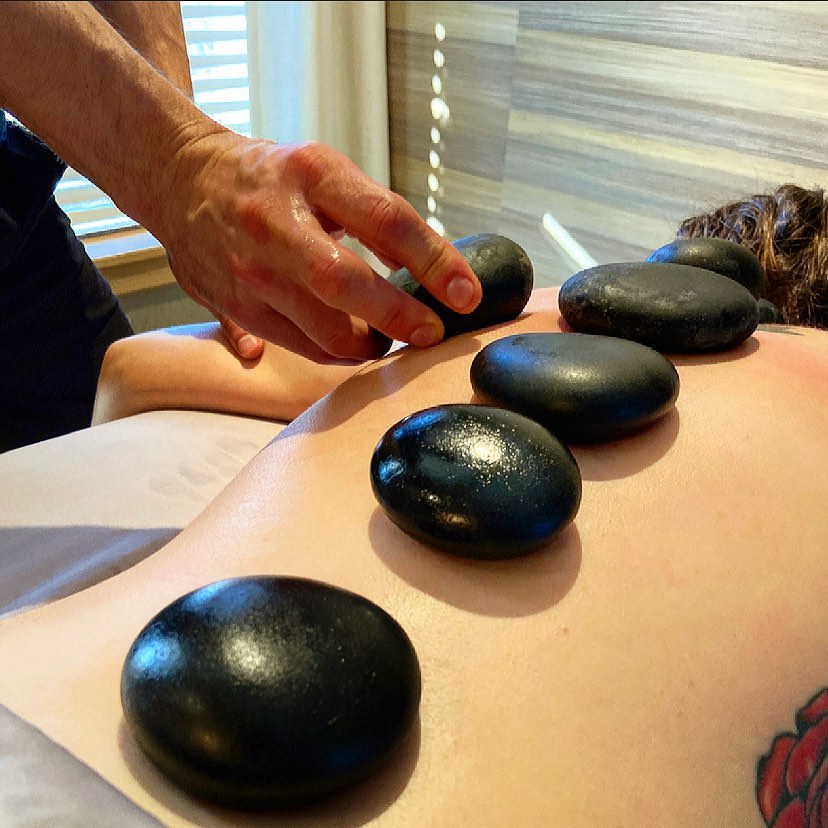 The Spa at Woodcliff welcomes you with peaceful aromas that are accompanied by sounds to help you unwind before the pampering begins.
Massage, wraps, manicures, pedicures and hair styling — their spa specialists are waiting for you to experience luxurious treatments to make you look and feel incredible.
Looking for a longer Spa Break, why not stay over at Woodcliff Hotel & Spa
77 Mirror Lake Dr, Lake Placid, NY 12946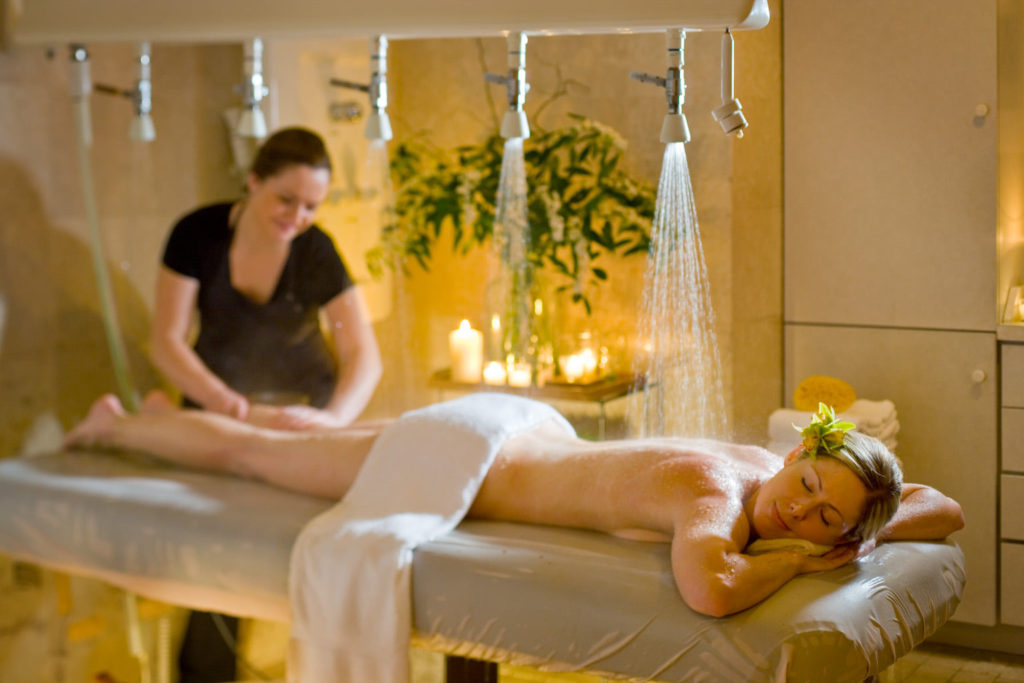 Indulge your senses in this renowned, award-winning Lake Placid Spa. They offer SkinCeuticals, Phytomer marine-based products and an incredible array of treatments, including a Dry Float European Soft Pack and Salt Room.
Guests receiving a facial or massage can also enjoy exclusive use of their men's and women's sanctuaries.
Looking for a longer Spa Break, why not stay over at Mirror Lake Inn and Resort
YO1 Wellness Center
420 Anawana Lake Rd, Monticello, NY 12701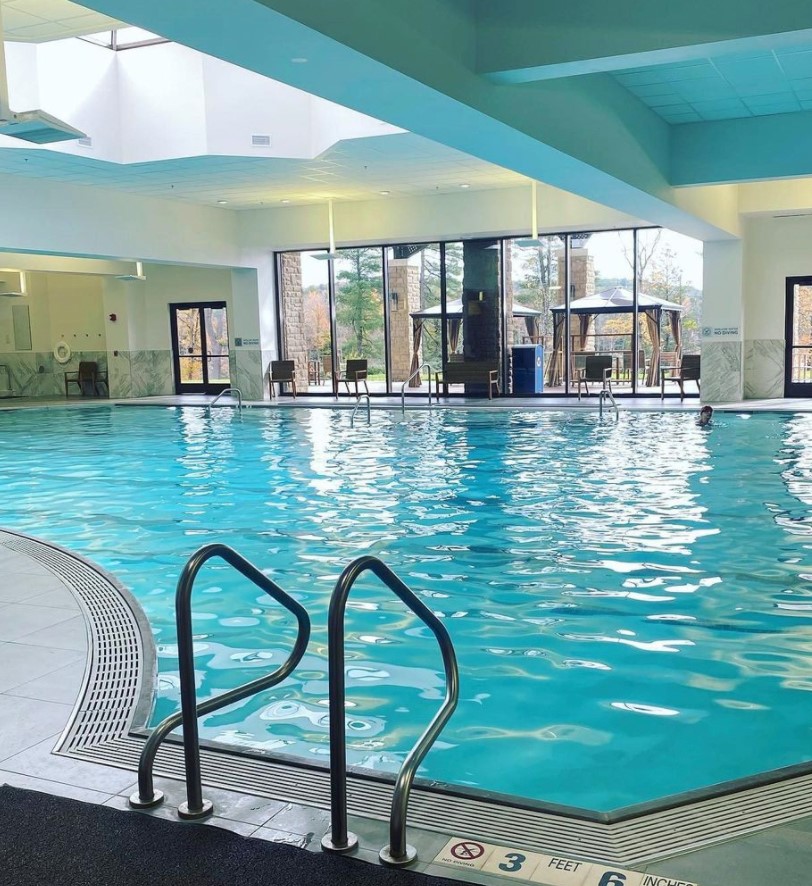 YO1 provides guests with a luxurious healing experience in the midst of nature. Their wellness therapies help you regain your health and happiness with an immersive and authentic experience that focuses on a natural lifestyle and achieving lasting health.
Their Ayurvedic therapies focus on restoring the health and balance of guests through Eastern holistic therapies and guidance from an authentic Indian perspective.
Rescue Spa
29 E 19th St, New York, NY 10003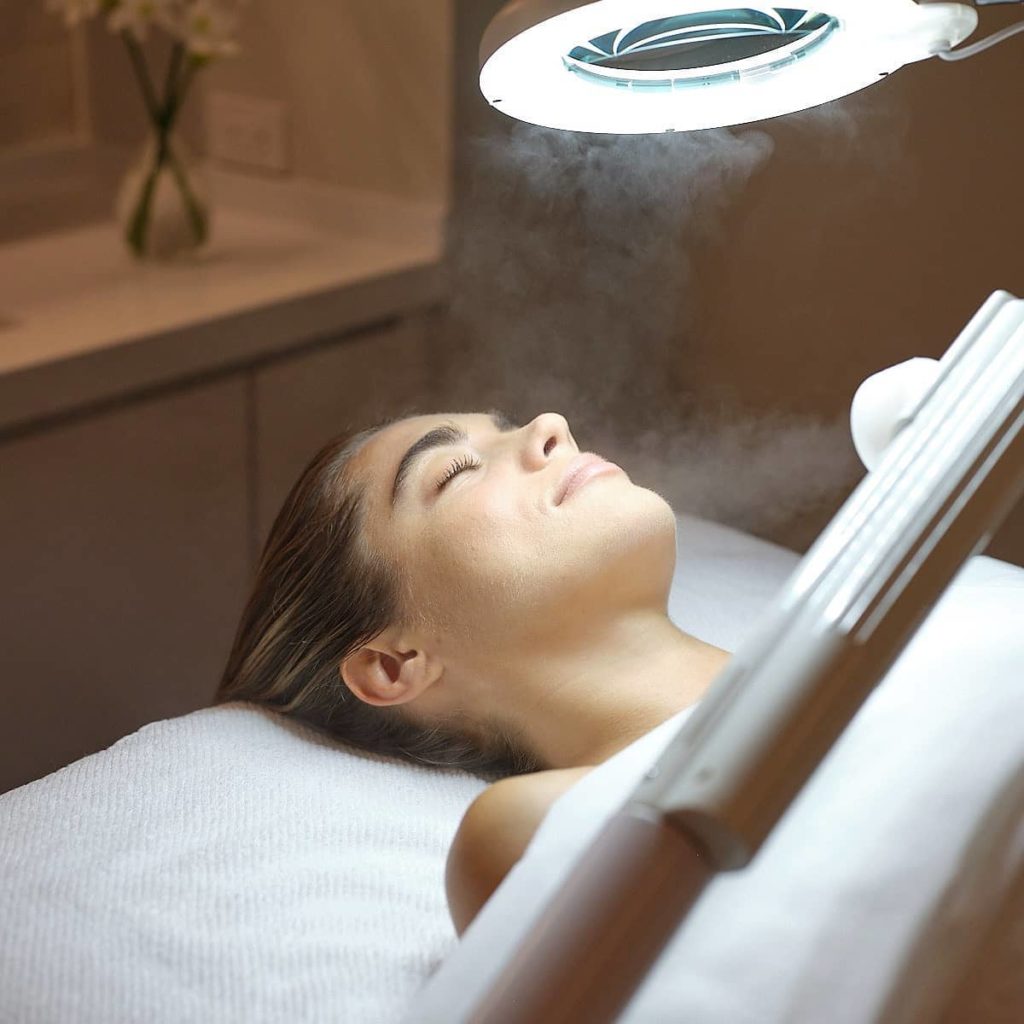 Rescue Spa's New York City location is centrally located in the Flatiron district, it is an urban wellness retreat where clients relax in a warm and spacious environment.
They offer transformative treatments for face, body, hair, and nails, together with an expansive luxury retail boutique.
33 Hudson Yards, New York, NY 10001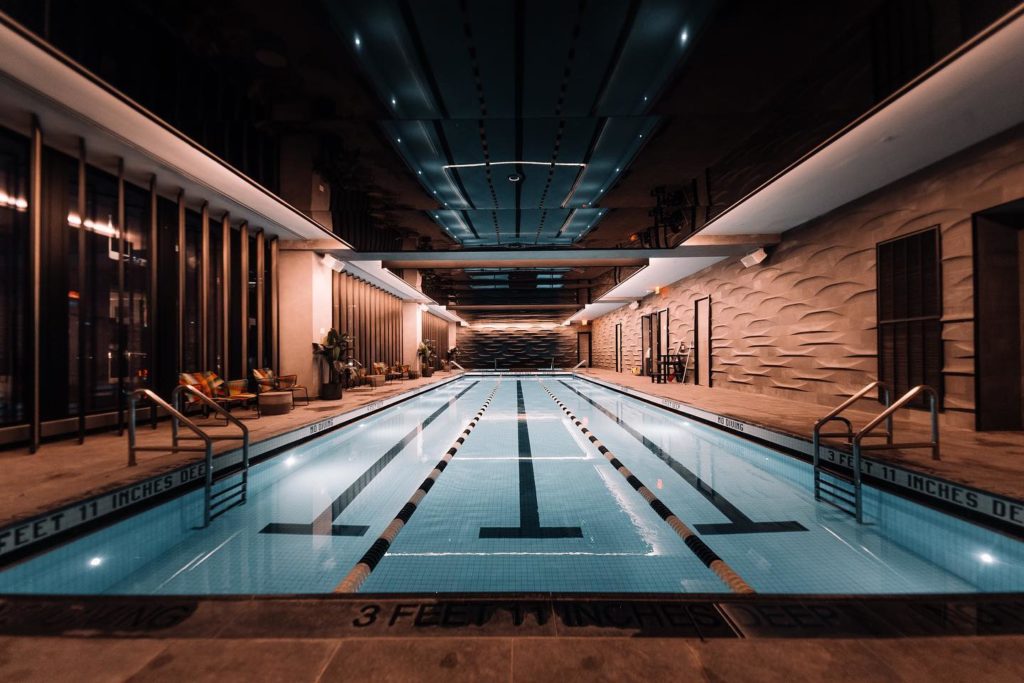 The Spa at the Equinox Hotel has integrated circuit treatments – inter-modal, multi-treatment experiences, cryotherapy, infrared sauna, quantum harmonics sessions, massages, body work and skin therapies.
You can create your own circuit from innovative treatments and add on amplifiers, developed by a team of internationally recognised medical authorities and therapists renowned for their mastery of healing.
Looking for a longer Spa Break, why not stay over at The Spa by Equinox Hotels
Joanna Vargas
501 5th Ave 3rd Floor Suite 300, New York, NY 10017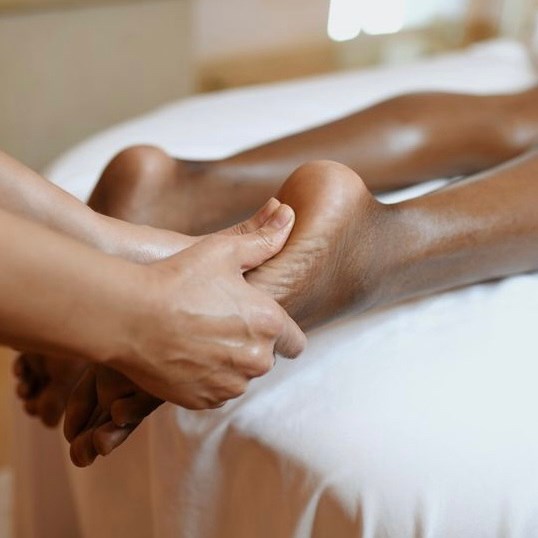 Joanna Vargas Spa is conveniently located directly across from the New York City Public Library at Bryant Park. Covering an expansive 14,000 square feet of a historic building, the day spa is a tranquil escape.
Their well-appointed, private treatment rooms feature fine art from Joanna's personal collection.
Great Jones Spa
29 Great Jones St, New York, NY 10012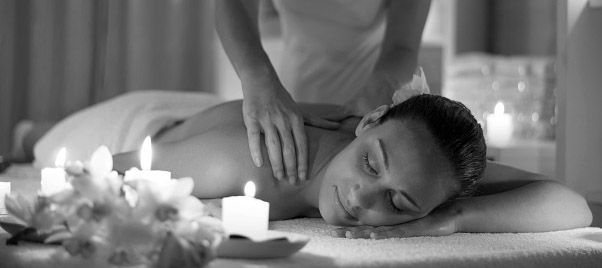 Great Jones Spa, has a famous Water Lounge and towering three-story indoor waterfall that overlooks the jacuzzi and plunge pool.
You can experience the detox circuit, a chakra light steam room, river rock sauna then cool off in the plunge pool.
377 Greenwich St, New York, NY 10013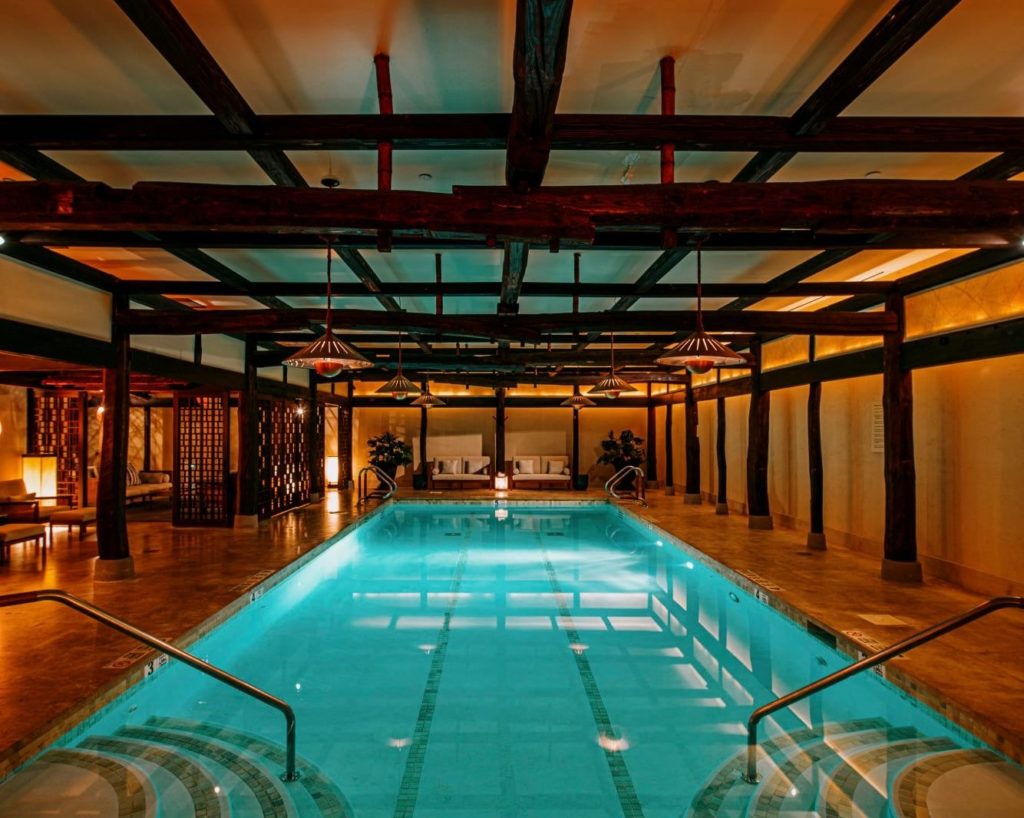 To enter Shibui Spa is to be embraced by wood, water, and stone, the treatments are rooted in the same simplicity and reverence for nature. The products used are plant-based and, whenever possible, organic.
Their practitioners, who are experts in ancient as well as contemporary healing techniques, approach their craft as art—with devotion, dedication, and compassion.
Looking for a longer Spa Break, why not stay over at Greenwich Hotel
Haven Spa
250 Mercer St, New York, NY 10012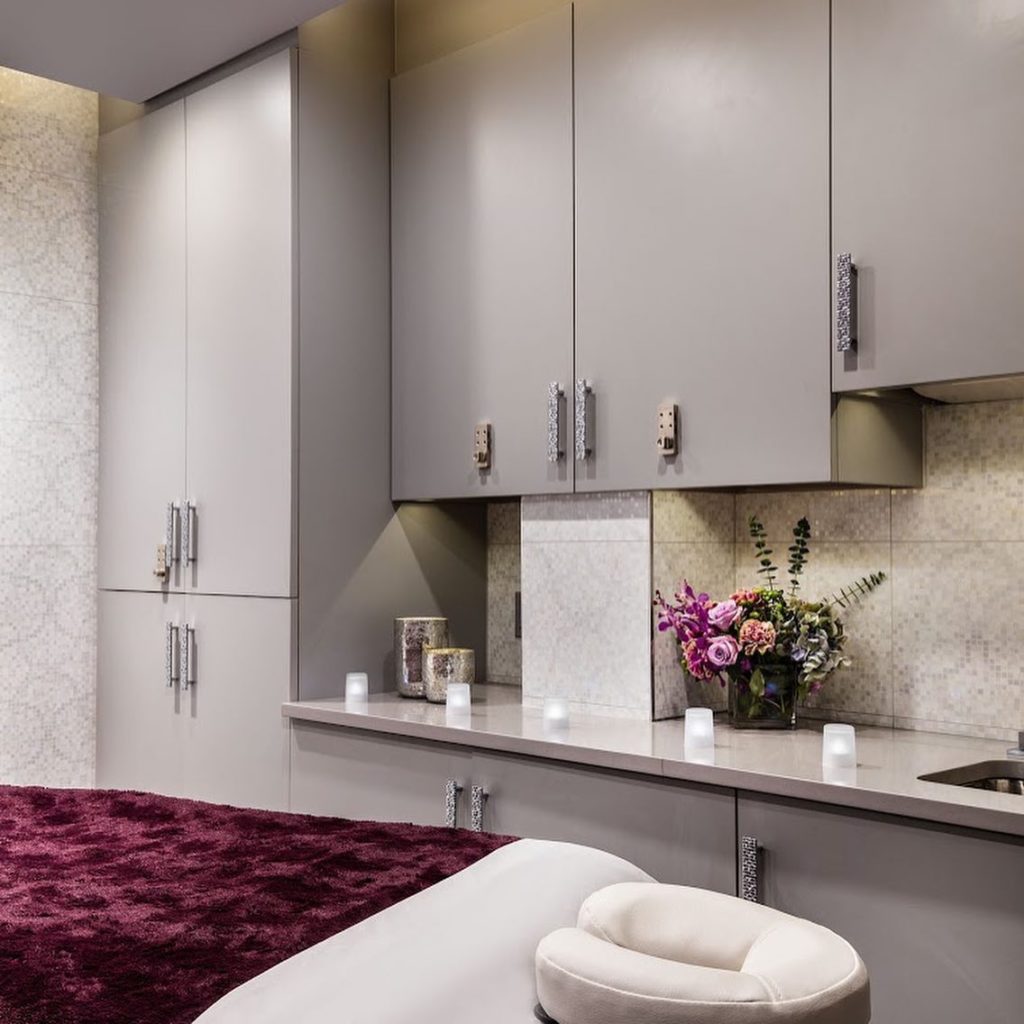 Haven, a serene day spa on Mercer Street that offers peaceful pampering and top-notch service in an environment that encourages relaxation and comfort.
Haven's guests are encouraged to lounge on comfy couches and enjoy the stress-free and hospitable environment at their leisure.
80 Columbus Cir, New York, NY 10023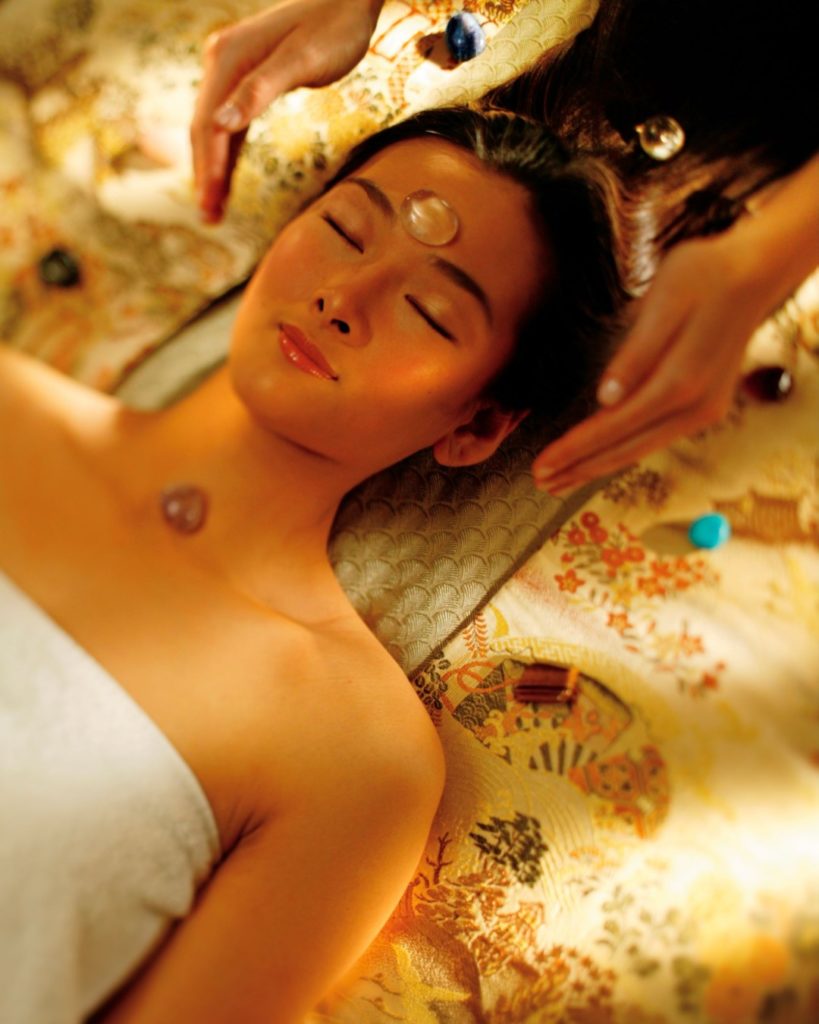 The spacious spa at the Mandarin Oriental offers guests a range of treatments in luxurious and soothing surroundings.
Beautifully designed with the city skyline as its backdrop, our spa's chic décor blends Eastern influences with contemporary New York touches.
There are six treatment rooms, Thai yoga suite, VIP spa, heat experiences with a vitality pool and amethyst crystal steam room as well as an Oriental tea lounge.
Looking for a longer Spa Break, why not stay over at Mandarin Oriental New York
The Well
2 E 15th St, New York, NY 10003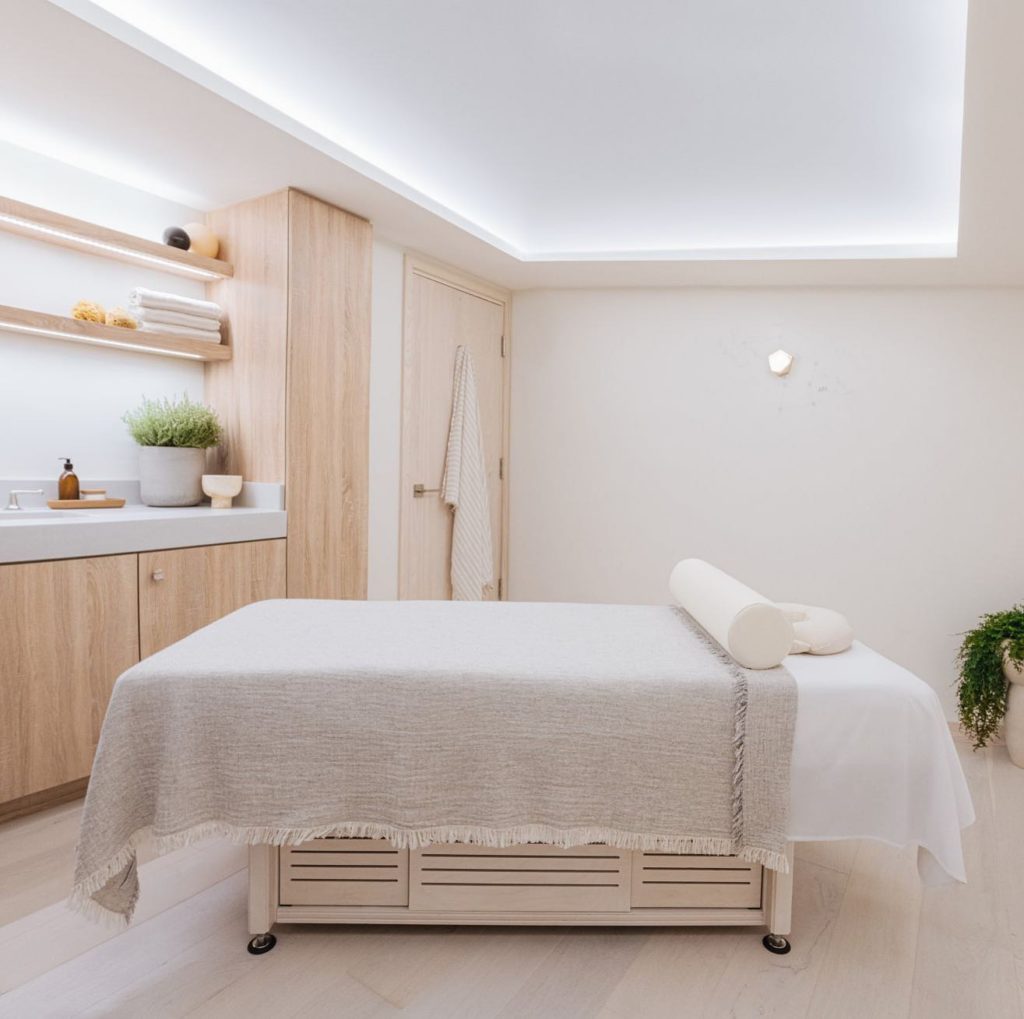 Drawing from both Eastern and Western medicine, The Well brings together doctors and healers to collaborate and create best-in-class spaces
Products and content that help you feel the best you can.
Pratima Spa
110 Greene St 701, New York, NY 10012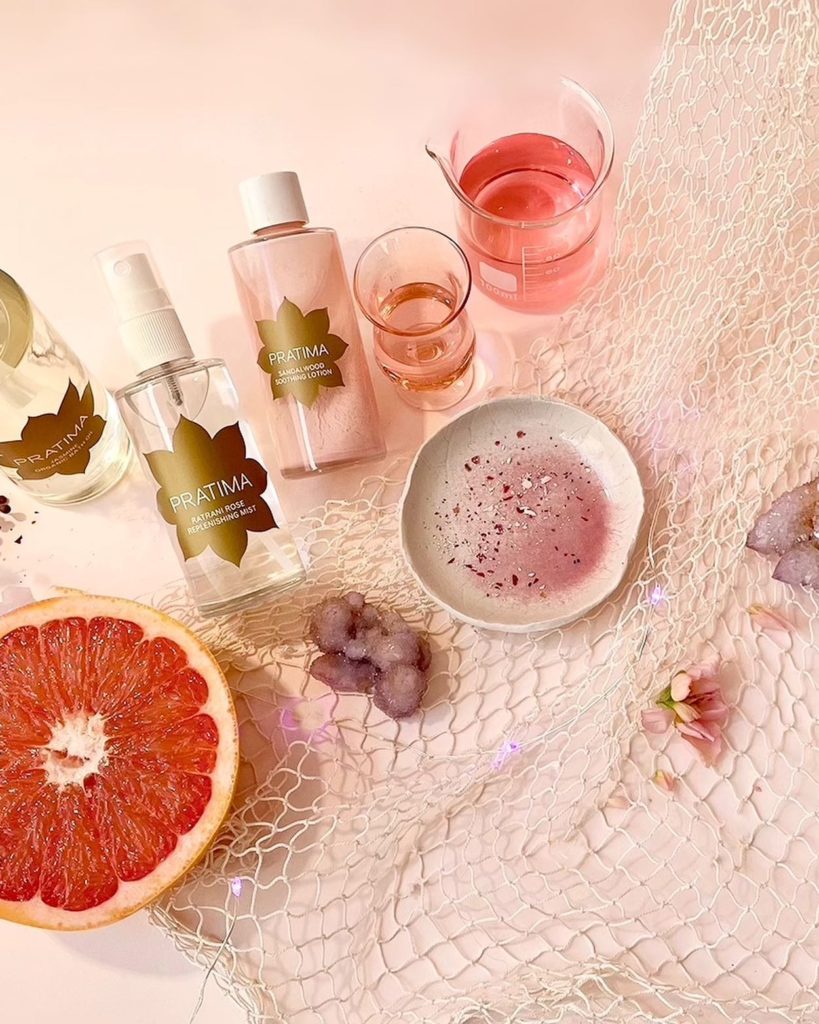 Rooted in the ancient wisdom of Ayurveda, Pratima Spa's holistic treatments are individually customised to balance the entire being, counter the effects of stress and ageing.
This is a nature inspired sanctuary; the first spa in New York City built using only eco-friendly materials, all according to the guidelines of the U.S Green Building Council.
Take Care Spa
227 Waverly Pl, New York, NY 10014
Take Care has been a place of refuge for many – with boutique settings, calm and present care.
Take Care is a collective of aestheticians, bodyworkers and healers each with a distinct background and each offering a unique selection of modalities in their signature facials and treatments.
Oasis Day Spa
1 Park Ave, New York, NY 10016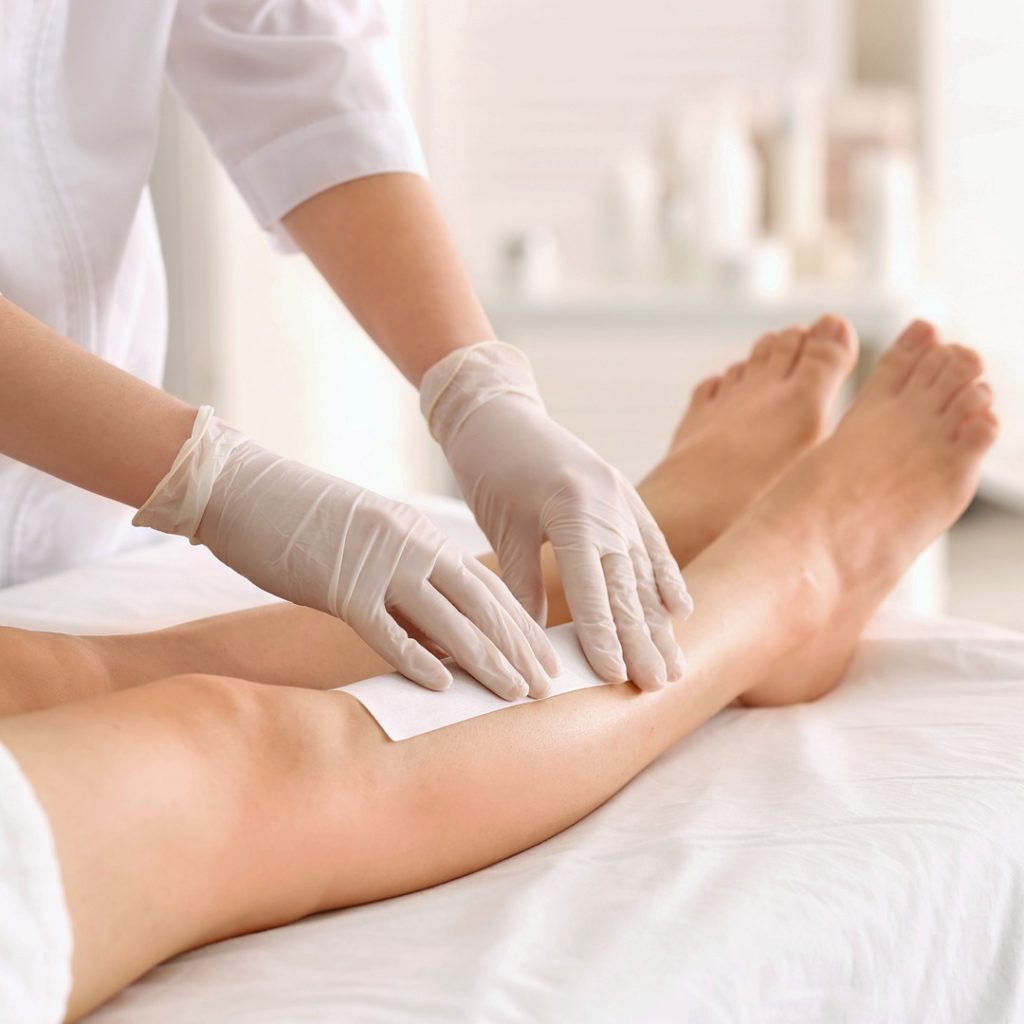 Oasis Day Spa invites you to step away from your busy life to enjoy peace, serenity and relaxation with a range of different spa services from massages to facials.
Their goal is to provide you with affordable luxury in a beautiful, tranquil environment, and help you to develop a healthy lifestyle.
28 W 53rd St Floor -2, New York, NY 10019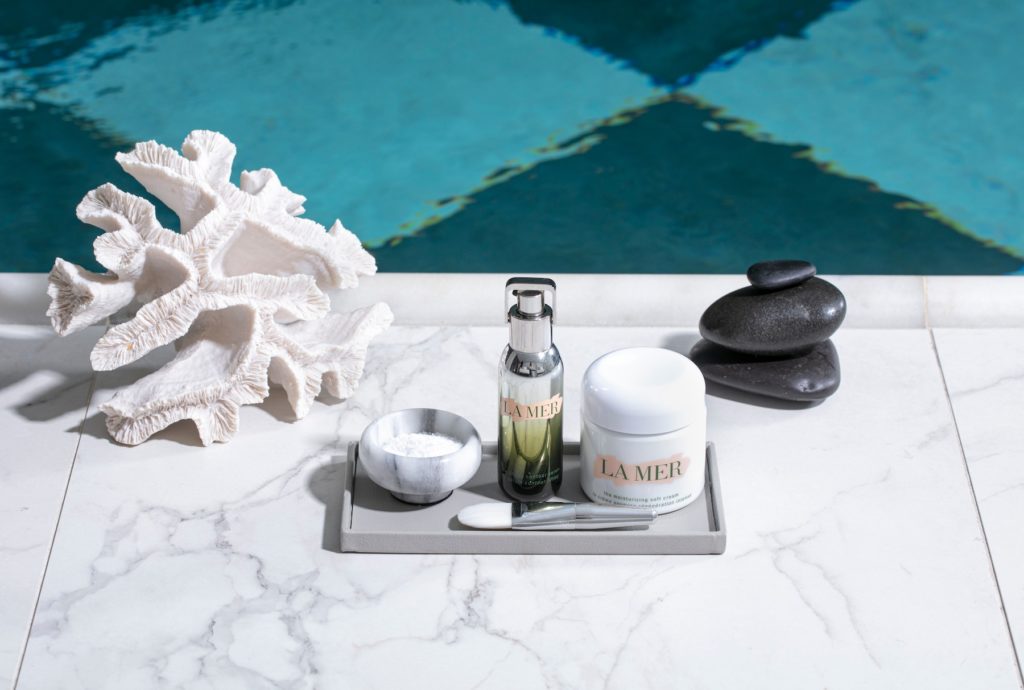 This is the first dedicated spa in the USA by the incomparable skincare brand La Mer. Custom treatments incorporate its stellar formulas based on bio-fermentation. Awash with ambient light and sound inspired by the sea, four treatment rooms evoke a sense of tranquillity.
A select blend of essential oils are incorporated into your massage, appealing to the body, spirit and mind. A deep sense of relaxation will leave you with an emerging sense of calm.
Looking for a longer Spa Break, why not stay over at Baccarat Hotel
The Peninsula Spa
700 5th Ave, New York, NY 10019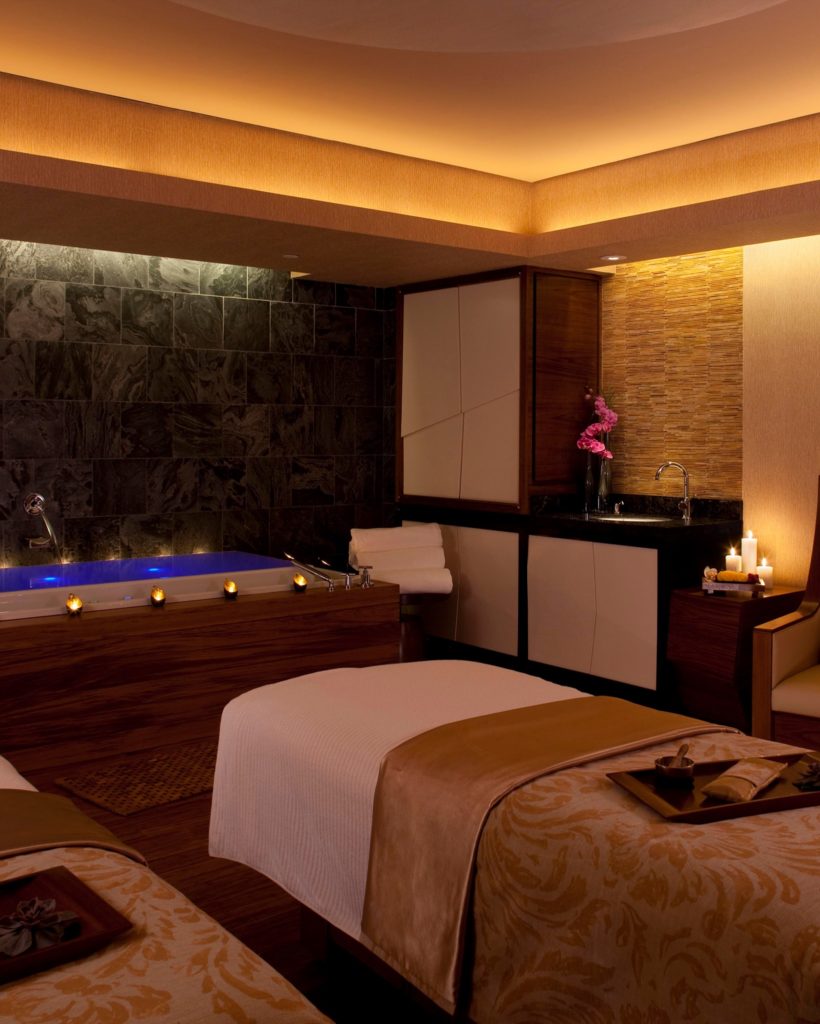 High above the bustle of Midtown Manhattan, discover the serenity, luxury and refinement of the Peninsula Spa.
Experience spa treatments that are therapeutic, timeless and which offer an ideal retreat from the demands of the city.
ORA
9 E 4th St, New York, NY 10003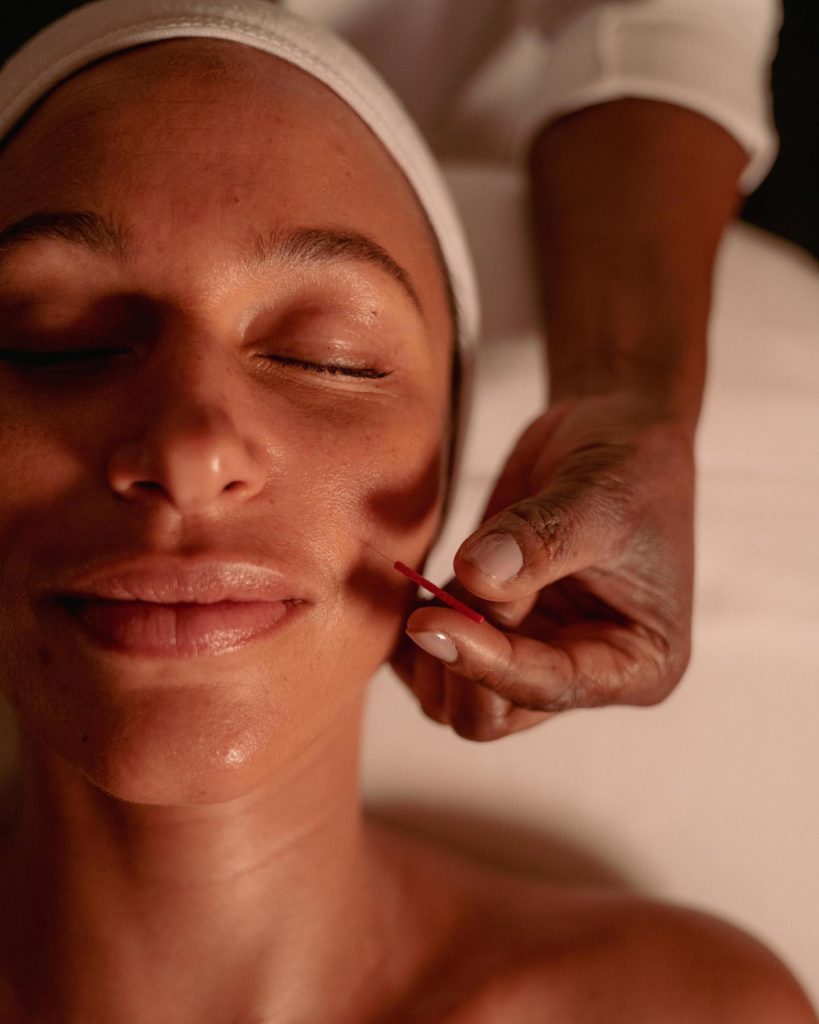 ORA offers a healing escape from everyday life. Combining efficiency with relaxation, ORA gives you the entire healing experience of acupuncture while accommodating your schedule.
Now you can take the pause you need whenever you need it and feel the benefits in every aspect of your life.
Spa Nalai at Park Hyatt
153 W 57th St, New York, NY 10019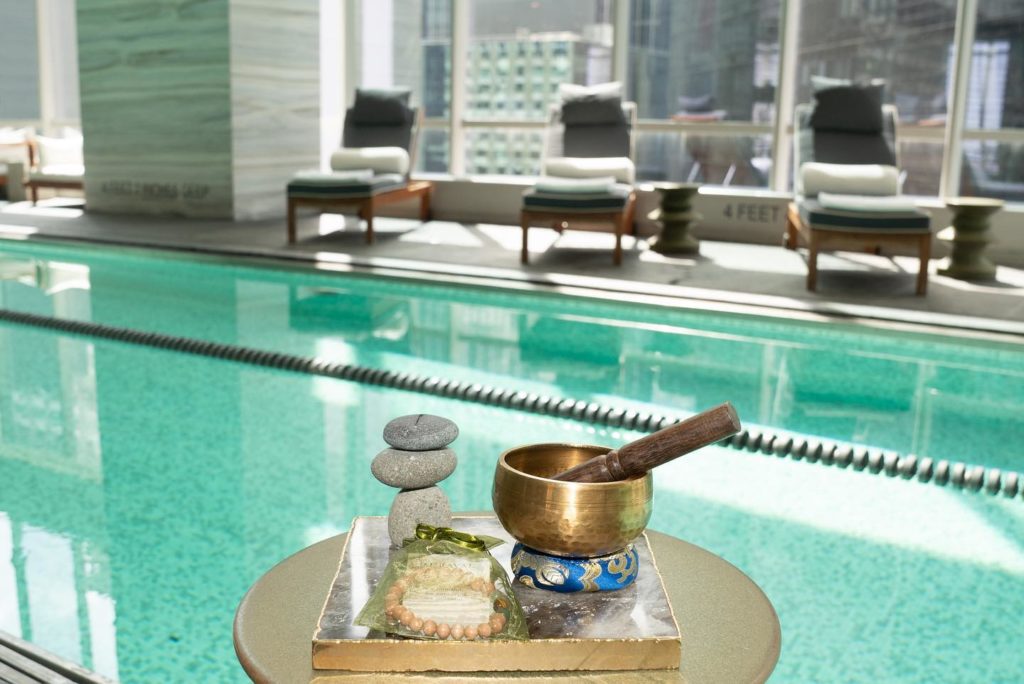 Spa Nalai at Park Hyatt New York, offers a luxury approach to beauty and wellness. Find serenity in their urban retreat in the heart of New York City.
Created for specific intentions, coupled with nourishing products, massage at Spa Nalai will renew and restore muscles, moisturise skin and enhance well-being. Choose from an assortment of experiences.
Looking for other best Spa Day in different locations, make sure you check out Best Spas in USA