Looking for the Best Spas Lyon can provide, there are lots of great Lyon spa breaks to choose from.
Whether you are looking for a luxury pamper day or a longer Spa Break Lyon has lots of options from spa hotels in Lyon to a day spa, Lyon has you covered, check out these Spas in Lyon:
Best Spas Lyon Has to Offer
Deep Nature
20 Quai du Dr Gailleton, 69002 Lyon, France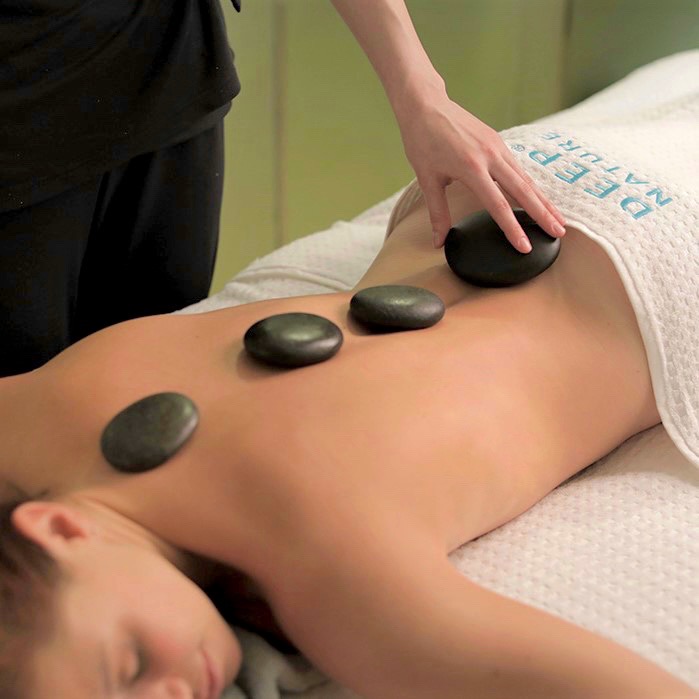 Whether taking a sports break or just relaxing, the So FIT by Deep Nature wellness space at Sofitel Lyon Bellecour offers a wide choice of services.
Treat yourself to a moment of wellbeing in the heart of Lyon, with a cardio-training session, unwind in the hammam, followed by a sensory shower or release all tensions with a massage or facial.
Spa Le Pavilion
3 Av. Georges Bassinet, 69260 Charbonnières-les-Bains, France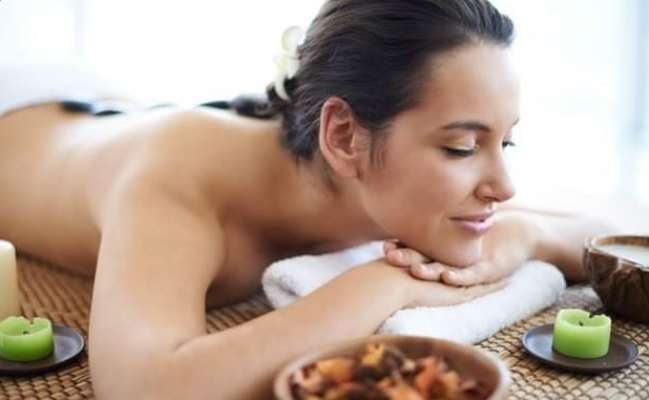 Located on the garden level this luxury spa in Lyon promises you intense relaxation. It offers 4 separate areas including a water area comprising a heated indoor swimming pool and a jacuzzi.
A hot area comprising a hammam with essential oil diffuser and a sauna, a fitness area and a treatment area.
Spa Cinq Mondes Lyon
49 Rue Auguste Comte, 69002 Lyon, France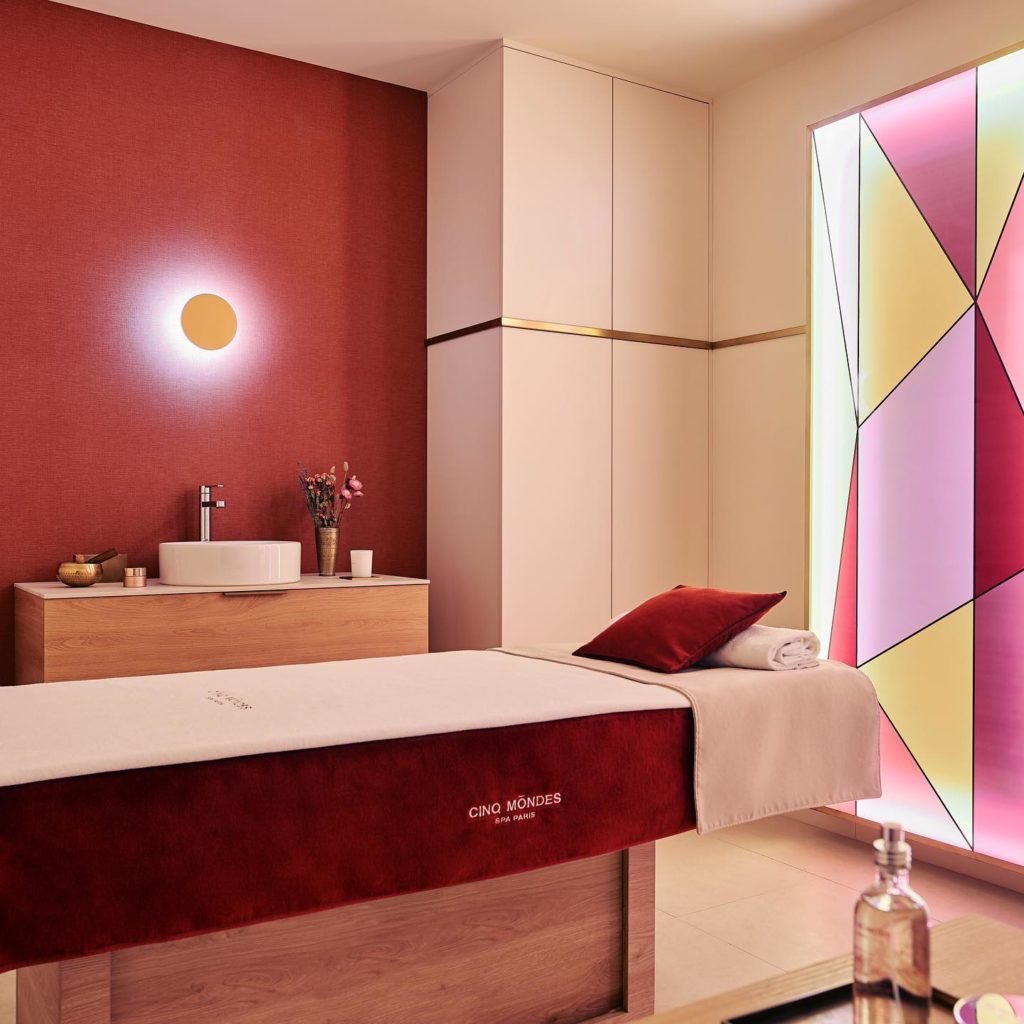 Set inside a magnificent cut stone 18th century private home, the Cinq Mondes Spa in Lyon spans over 250m² of space. The sleek design and restful atmosphere invite you to relax and recharge with one of their quality treatments.
There are 6 treatment rooms, 1 double treatment room, 1 Aromas and Flower Japanese Bath and 1 Aromas and Colours Hammam.
85 Quai Joseph Gillet, 69004 Lyon, France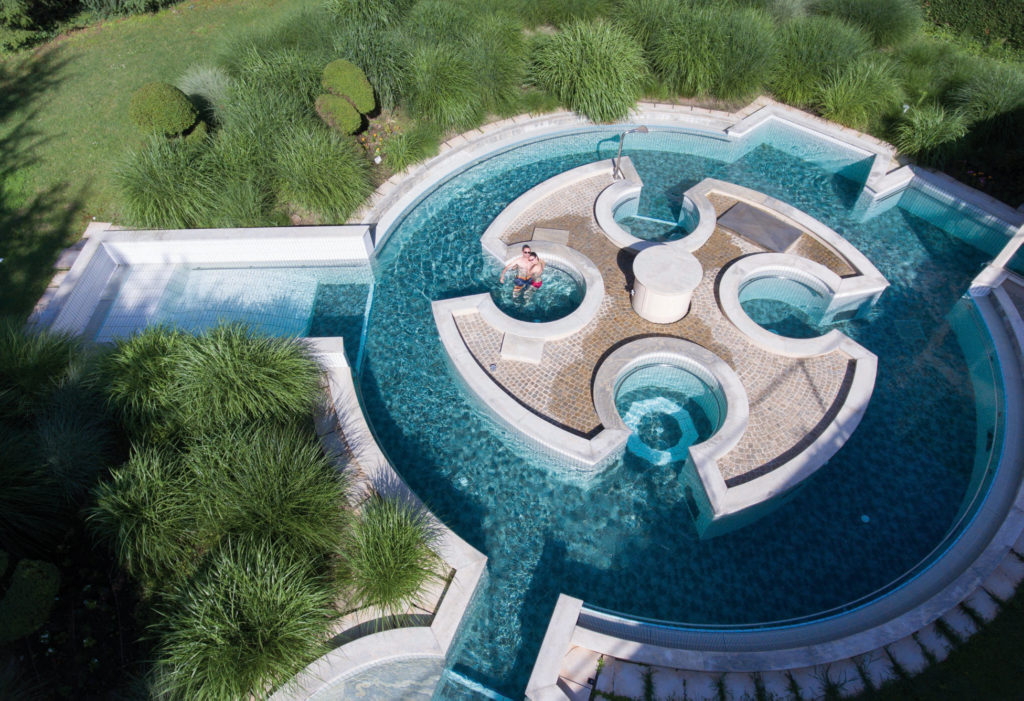 Hôtel Lyon Métropole is set in a green space on the soothing banks of the Saône River. Their spa is one of the largest in France. More than 2,500 m² of wellness facilities await you there!
Immerse yourself in a gentle relaxation realm as you explore our healing water area and exclusive treatments for relaxing body and mind. You can also rent the Iyashi Area for three hours for a private retreat for two people.
Looking for a longer Spa Break, why not stay over at Hôtel Lyon Métropole
23 Rue Roger Radisson, 69005 Lyon, France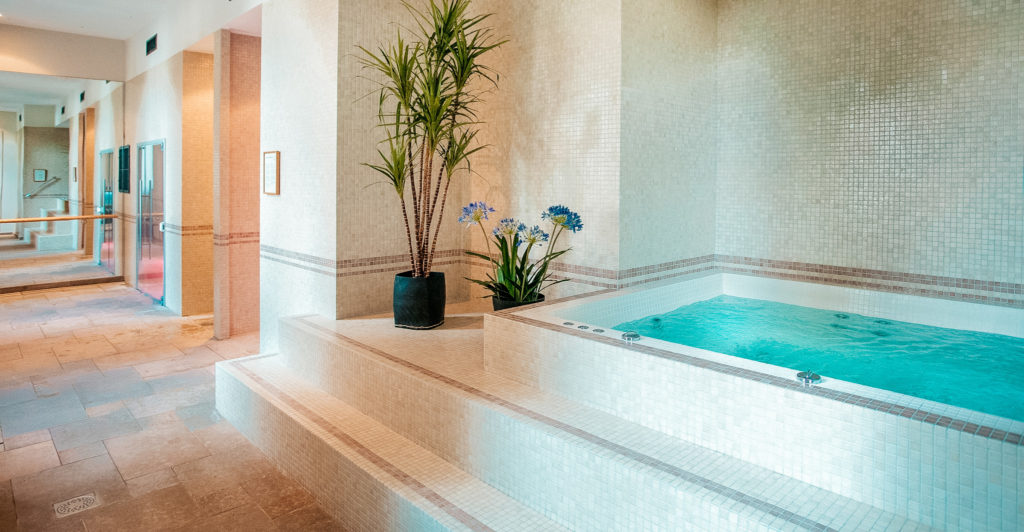 Ideally located on top of the Roman amphitheatres near the Basilica, Fourvière Hotel reinvents the old Convent of Visitation built by Bossan in 1854.
Facilities at the hotel include a 25m heated lap pool, spa with whirlpool, steam bath, thematic showers and ice fountain.
Looking for a longer Spa Break, why not stay over at Fourvière Hôtel
11 Quai Jules Courmont, 69002 Lyon, France
Treat yourself to a relaxing break at the Boscolo Spa. This historic Roman thermal bath will transport you into a magical setting with its stone walls and vaulted cellars.
Allow yourself to experience a true sensory journey thanks to its intimate swimming pool, its hammam, its sauna and its 3 cabins, 1 of which is double.
Looking for a longer Spa Break, why not stay over at Boscolo Lyon Hotel & Spa
Villa Florentine
25 Mnt Saint-Barthélémy, 69005 Lyon, France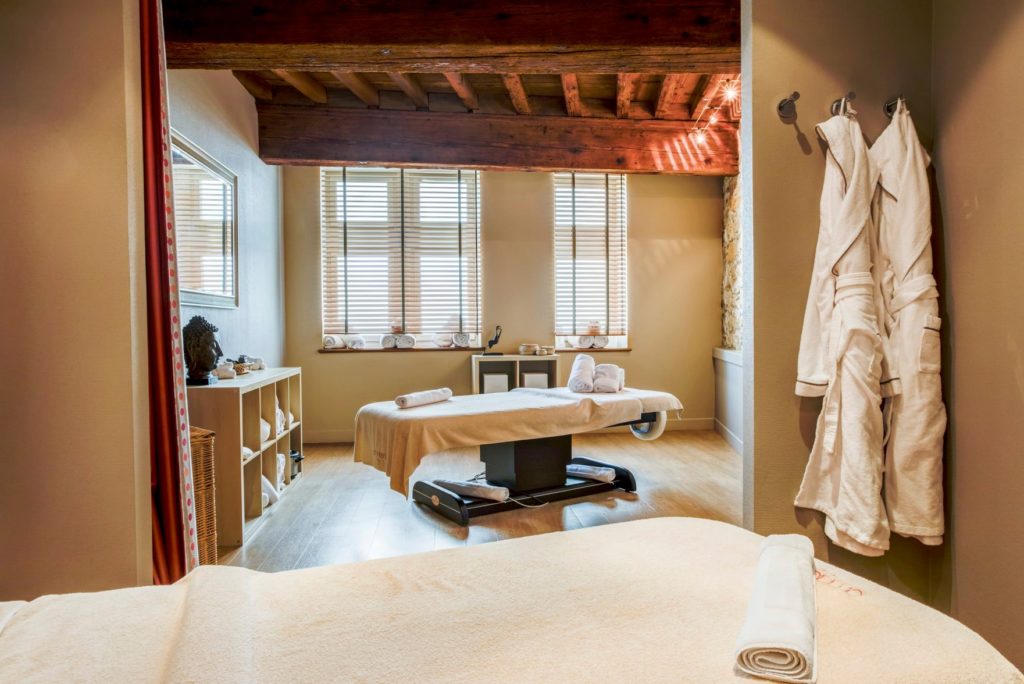 La Villa Florentine invites you to take an enchanting sensory journey and take time to relax.
Discover the unique facilities and unwind by the heated panoramic swimming pool or in the outdoor whirlpool, while enjoying a sensational view of the rooftops of Vieux Lyon and Lyon Cathedral.
You can also have a massage or take advantage of the beneficial heat of the saunas and steam room.
4 Rue Jussieu, 69002 Lyon, France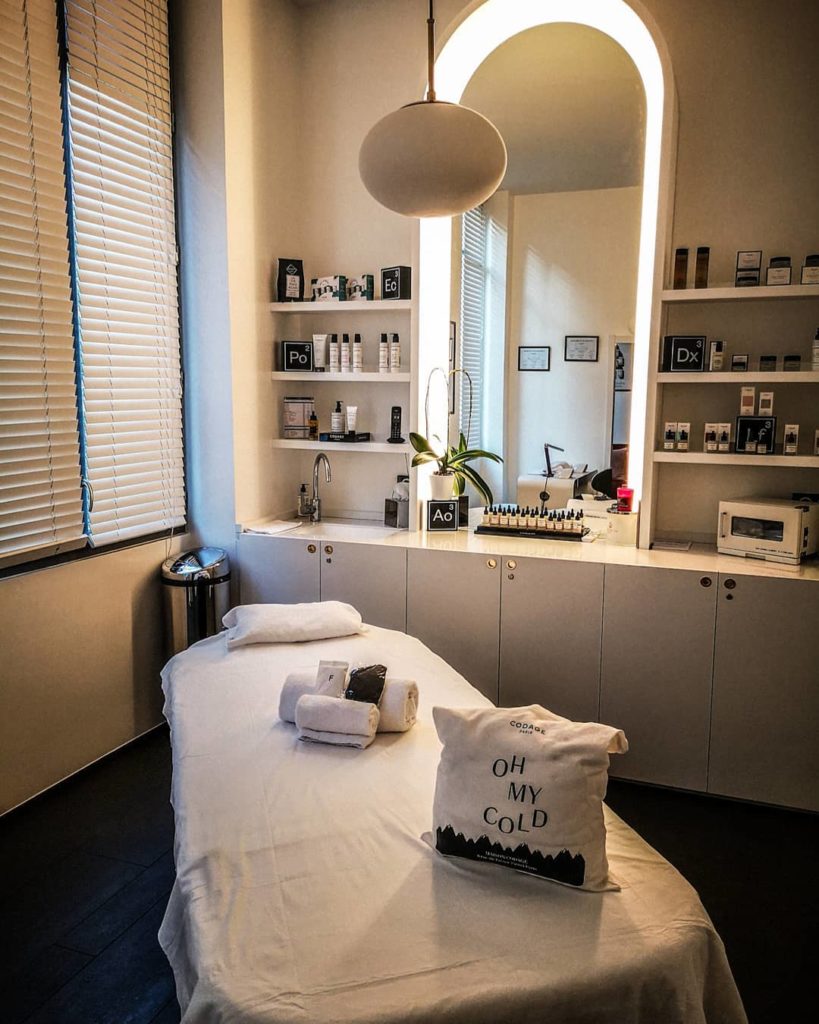 Guests can indulge in a pampering treatment at the hotel's spa, Spa Codage. Services include facials, body scrubs and body treatments.
The spa is equipped with a steam room and Turkish bath/hammam.
Looking for a longer Spa Break, why not stay over at Hotel Carlton Lyon
6 Rue du Bœuf, 69005 Lyon, France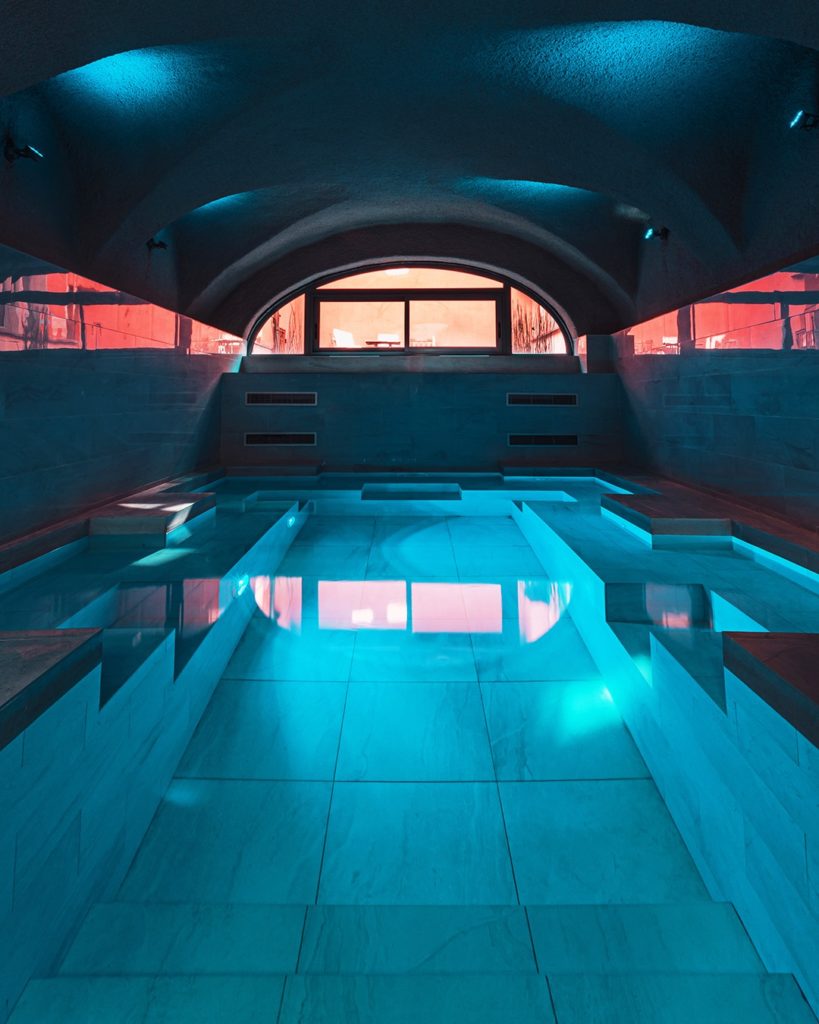 Set in remarkable Renaissance buildings in Lyon's fascinating historic quarter, the Cour des Loges Hotel blends its authentic traditional charm with modern.
Guests can pamper themselves at Cour des Loges' exclusive spa and wellness centre featuring a counter-current swimming pool, a gym as well as a wide range of sauna, Hammam, and massage therapies.
Looking for a longer Spa Break, why not stay over at Cour des Loges Lyon
Spa Lyon Plage
84 Quai Joseph Gillet, 69004 Lyon, France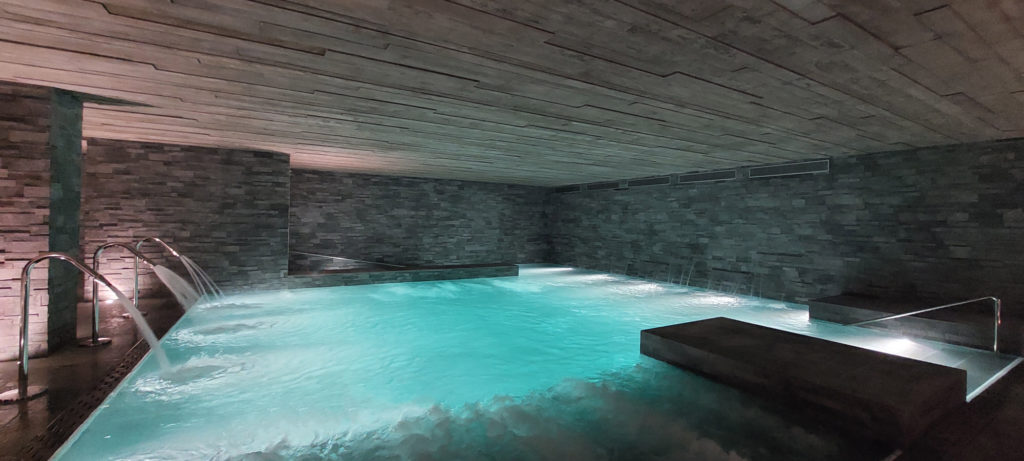 Located on the banks of the Saône, this spa has been designed to provide you with a real moment of relaxation.
There is a heated pool, a grotto with waterfalls and hydromassage jets. There are also various relaxation areas equipped with sauna cabins, hammam, sanarium, infrared seats, ice fountain and hot/cold foot baths.
Calicéo
Rue Sainte-Barbe, 69110 Sainte-Foy-lès-Lyon, France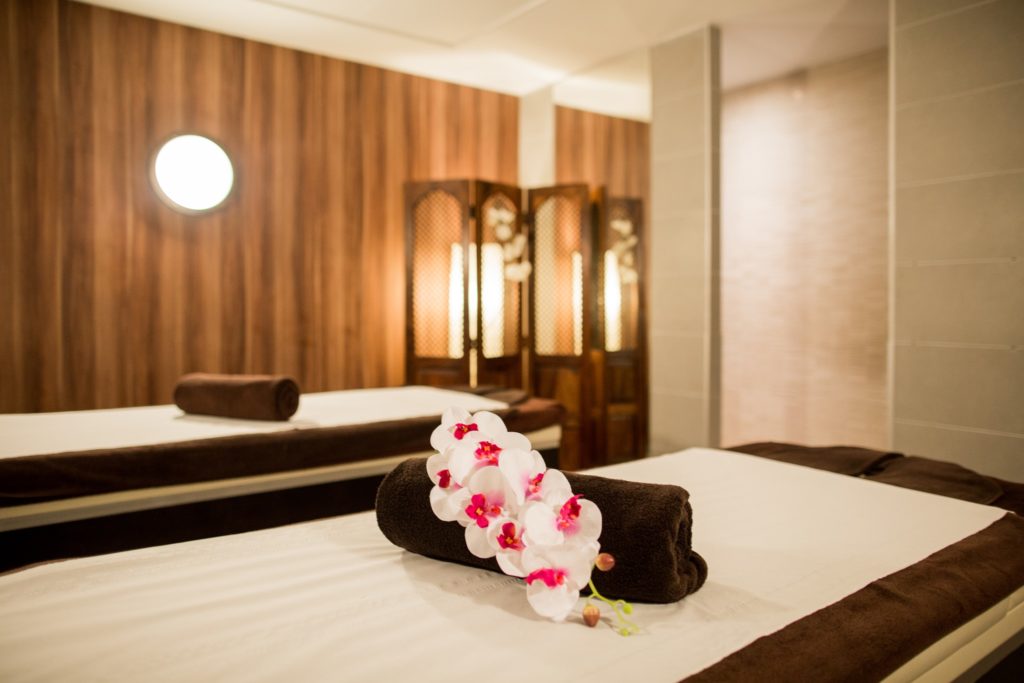 In the immediate vicinity of Lyon is the Calicéo centre. Inside you'll find various aquatic basins that quickly immerse you in the relaxing world of water and wellbeing.
Outside, on the large terrace overlooking a wooded park, two heated pools invite you to relax. The Spa also offers a wide choice of massages and treatments for the body and face.
Looking for other best Spa Day in different locations, make sure you check out Best Spas in France