Looking for the Best Spas Sydney can provide, there are lots of great Sydney spa breaks and Sydney Spa Days to choose from.
Whether you are looking for a luxury pamper day or a longer Spa Break Sydney has lots of options from spa hotels in Sydney to a day spa Sydney has you covered, check out these Spas in Sydney :
Best Spa Days Sydney Has To Offer
Chi Spa at Shangri-La Hotel
Level 2, 176 Cumberland St, The Rocks NSW 2000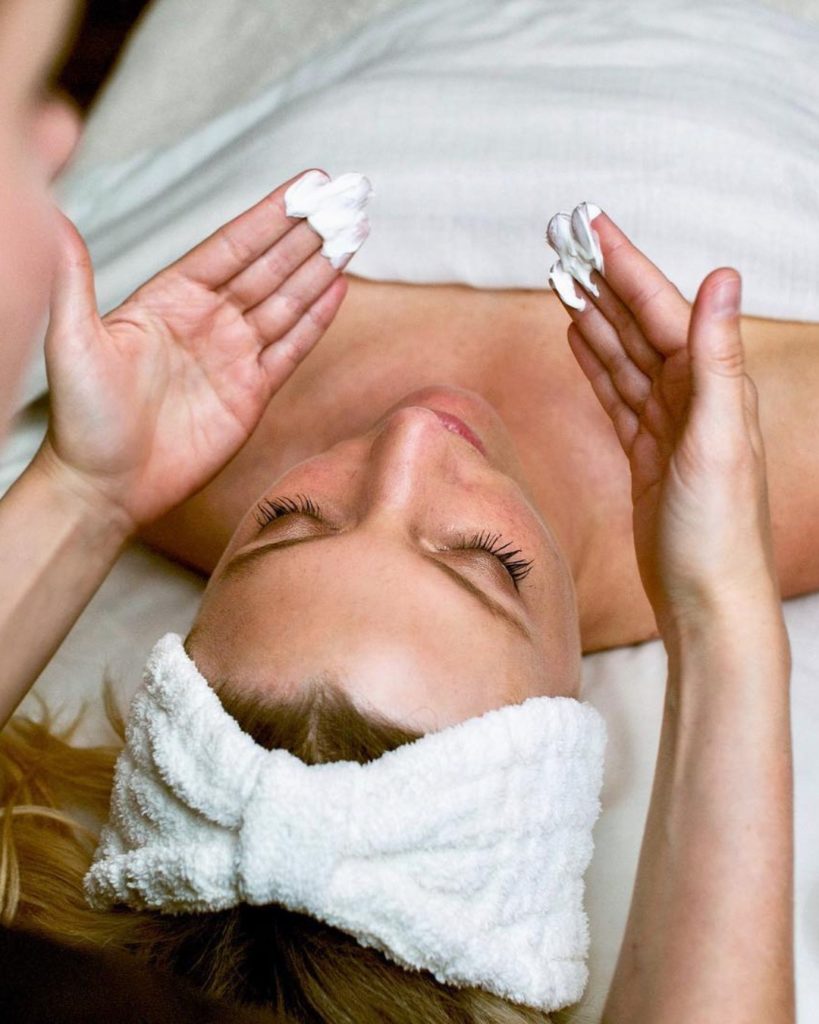 Chi, The Spa, at Shangri-La, draws inspiration from the legendary Shangri-La, a place of personal peace, enchantment and wellbeing.
Massages and treatments are based on traditional wellness practices.
Chi, The Spa, also features treatments highlighting Australian healing techniques and botanical ingredients indigenous to the region.
Gillian Adams Salon & Spa
1356 Pacific Hwy, Turramurra NSW 2074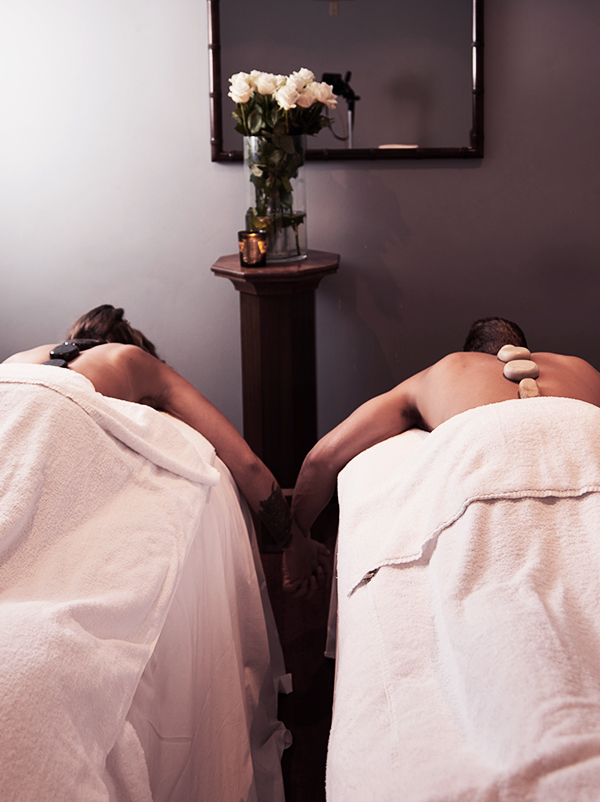 Gillian Adams Salon & Spa starts off in the exclusive Aquamedic Pool.
As you progress through the variety of needle point and massage jets in the oxygenated water, toning skin and promoting blood circulation you will experience mind and body tranquillity.
Then to the steam room for an intensified aromatherapy experience, perfect for detoxing and building immunity.
In the relaxation lounge enjoy herbal teas, coffee, fruit or simply relax, ready to enjoy the variety of hair, beauty and body experiences that await you.
Crown Spa at Crown Towers Hotel
Crown Towers Sydney, 1 Barangaroo Ave, Barangaroo NSW 2000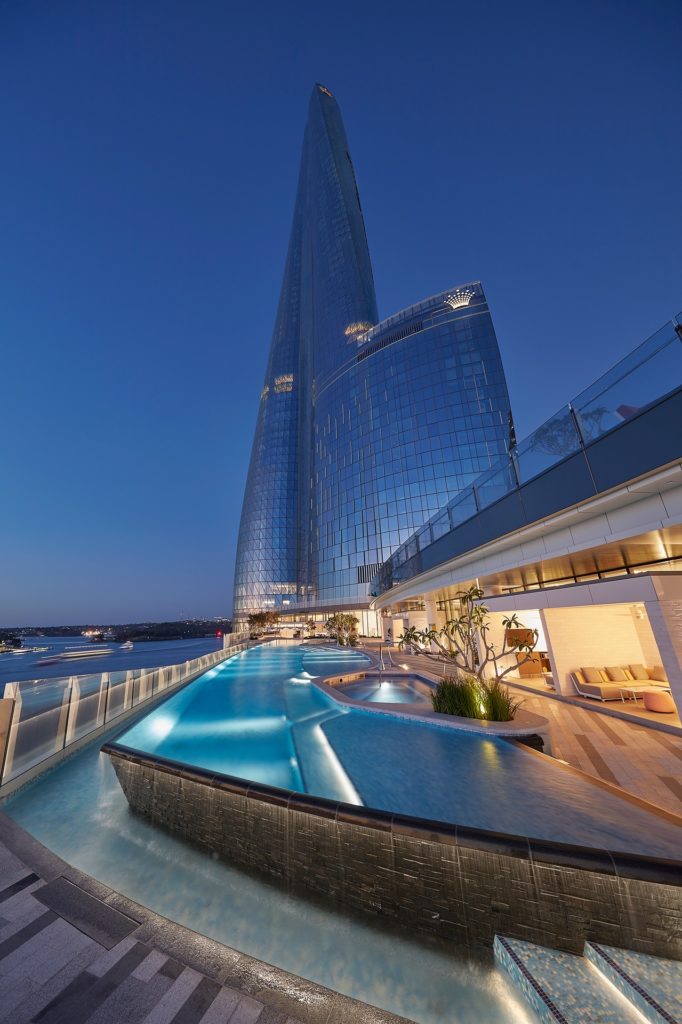 Crown Spa in Sydney provides a tranquil oasis for those seeking a holistic spa experience.
Innovative, science-led La Prairie treatments and natural Subtle Energies treatments delivered by expert therapists in private suites.
Water in all its uses, gives us the ability to rehydrate, refresh and soothe the body, which forms the basis of their Aqua Retreat facilities.
The steam room provides heat to warm the body and eliminate toxins. The therapeutic swiss shower will stimulate the senses and the vitality spa is the perfect refuge for tired bodies.
Chuan Day Spa at The Langham
89-113 Kent St, Millers Point NSW 2000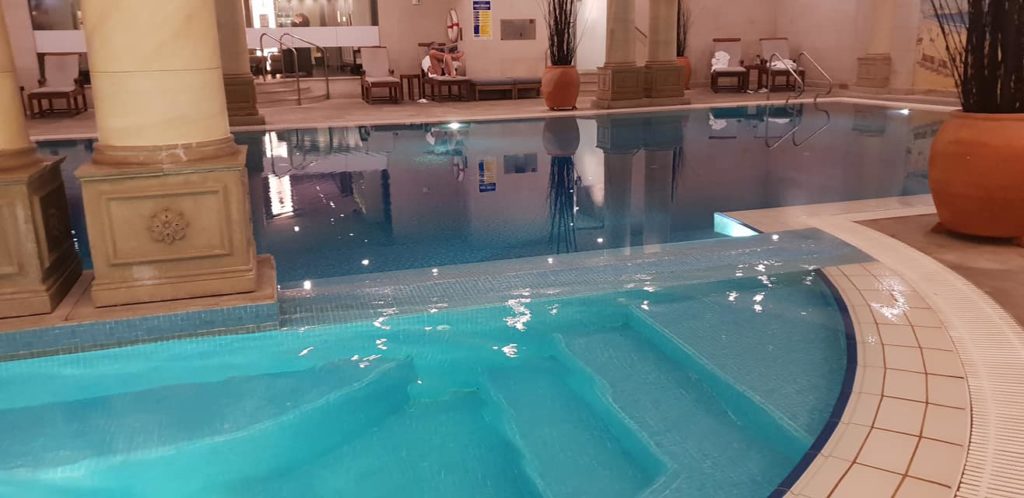 Step away from the world and rejuvenate your soul in The Day Spa by Chuan. Unwind in the dazzling indoor swimming pool.
Enjoy a range of wellness treatments in The Day Spa by Chuan. The pool has pale stone columns and a star-dappled sky ceiling.
Tranquil turquoise waters and two delightful summer-inspired beach murals.
SpaQ at QT Sydney
49 Market St, Sydney NSW 2000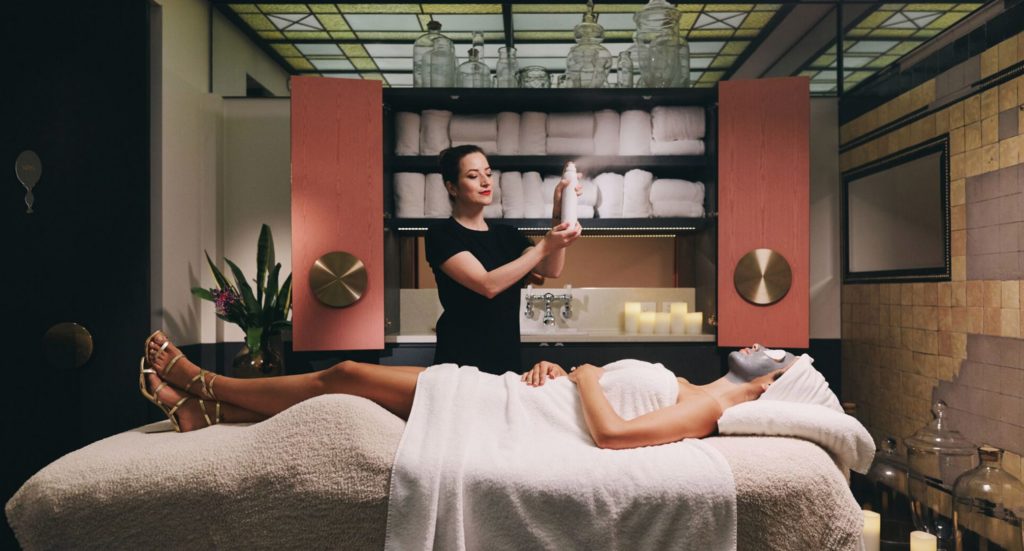 At spaQ Sydney the spaQ packages run like a carefully thought out narrative from beginning to end.
Imagine you're the leading protagonist in search of inner peace and transformation and as the story unfolds you transcend deeper into the land of Bliss.
Their specially curated series of harmonious treatments all begin with a footbath ritual.
Endota Spa at The Four Seasons
199 George Street, Four Seasons Sydney, NSW 2000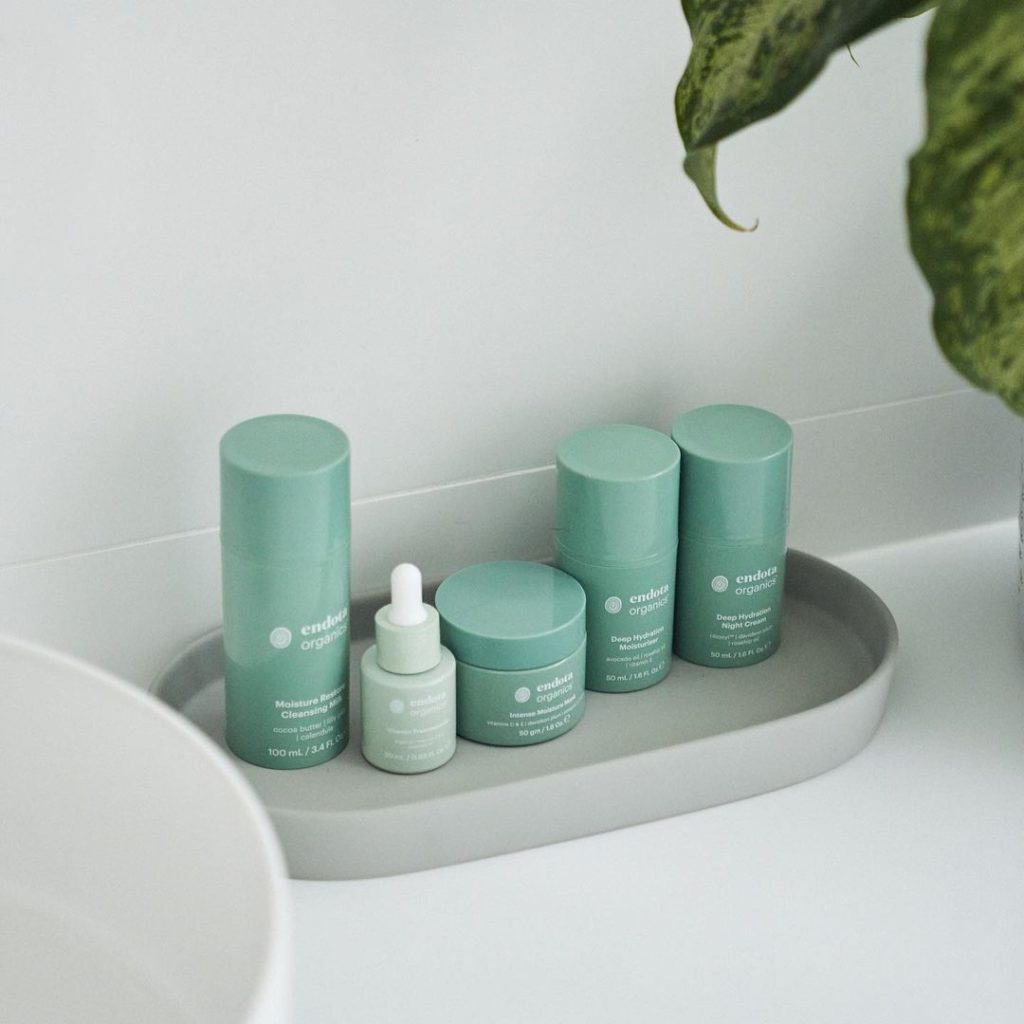 You'll feel radiant and rejuvenated after a visit to endota day spa Four Seasons, located on Circular Quay.
They offer an array of blissful spa packages, beauty therapies and more, all designed to restore, empower and revitalise you from head to toe.
Make a day of it and extend your visit to endota day spa Four Seasons with a date to dine at Mode Restaurant or Grain Bar.
The vibrant surrounds of endota day spa Four Seasons include some of Sydney's best museums and galleries – with the iconic Sydney Opera House in view, and the beautiful Botanic Gardens.
Sol Spa
2 Laguna St, Vaucluse NSW 2030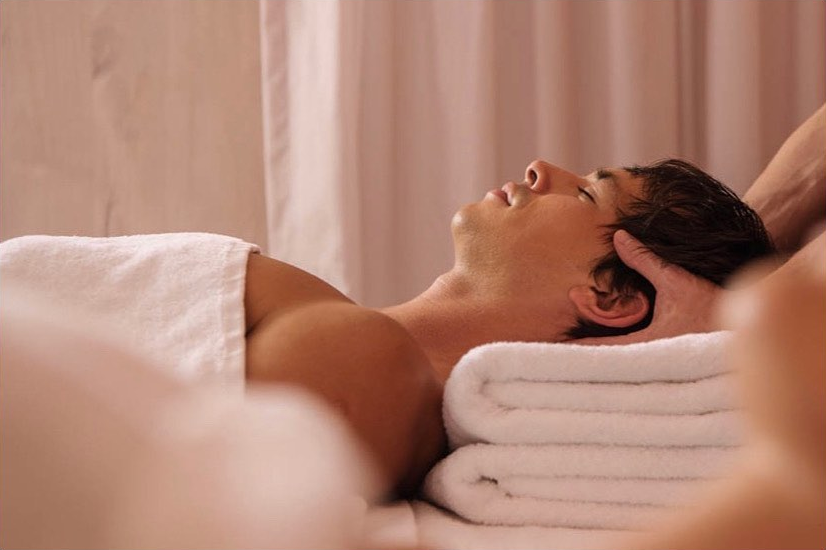 Inspired by wellness, nature and health, Sol Spa is a blissful escape from everyday life.
After a wander through the gardens enter the spa where the scent of lemongrass perfumes the air.
Surround yourself with ancient relics, luscious plants and comforting throws to re-energise your mind and experience spa treatments with healing therapists' using aromatic oils, spices and herbs.
Darling Spa
80 Pyrmont St, Pyrmont NSW 2009, Australia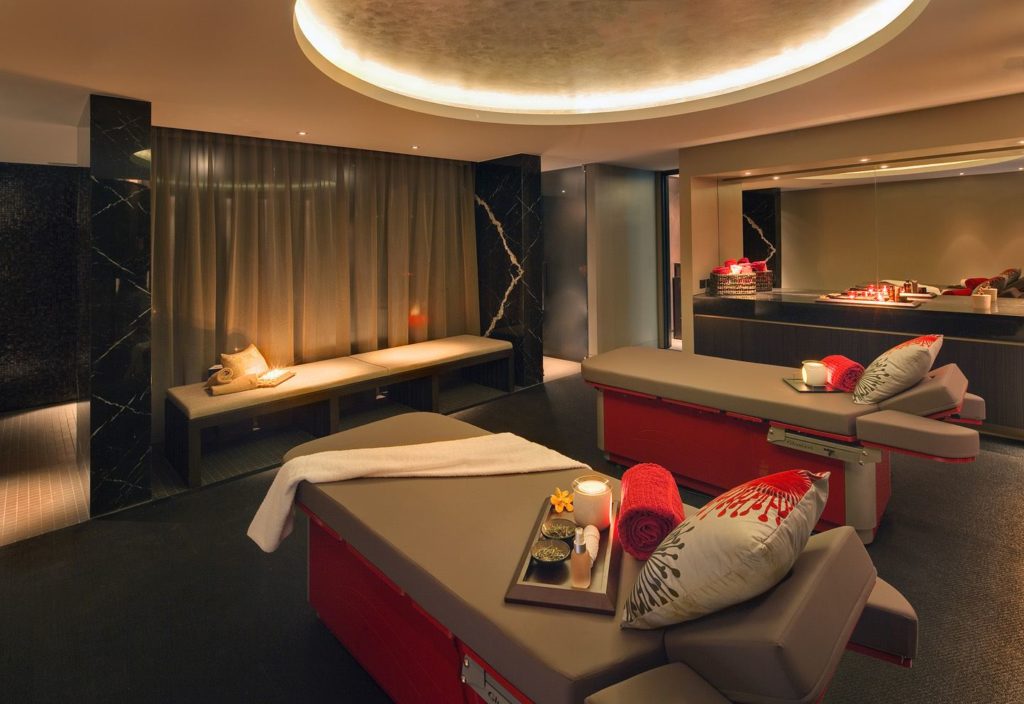 The Darling Spa is one of the finest and most luxurious spas in Sydney and features 11 treatment rooms, two exclusive couples suites.
A Moroccan Hammam, steam room, Jacuzzi and The Darling Gym, complete with Kinesis wall.
There is a comprehensive range of face and body treatments available to leave you feeling relaxed and refreshed from head to toe.
Alysium Spa
Hilton, 488 George St, Sydney NSW 2000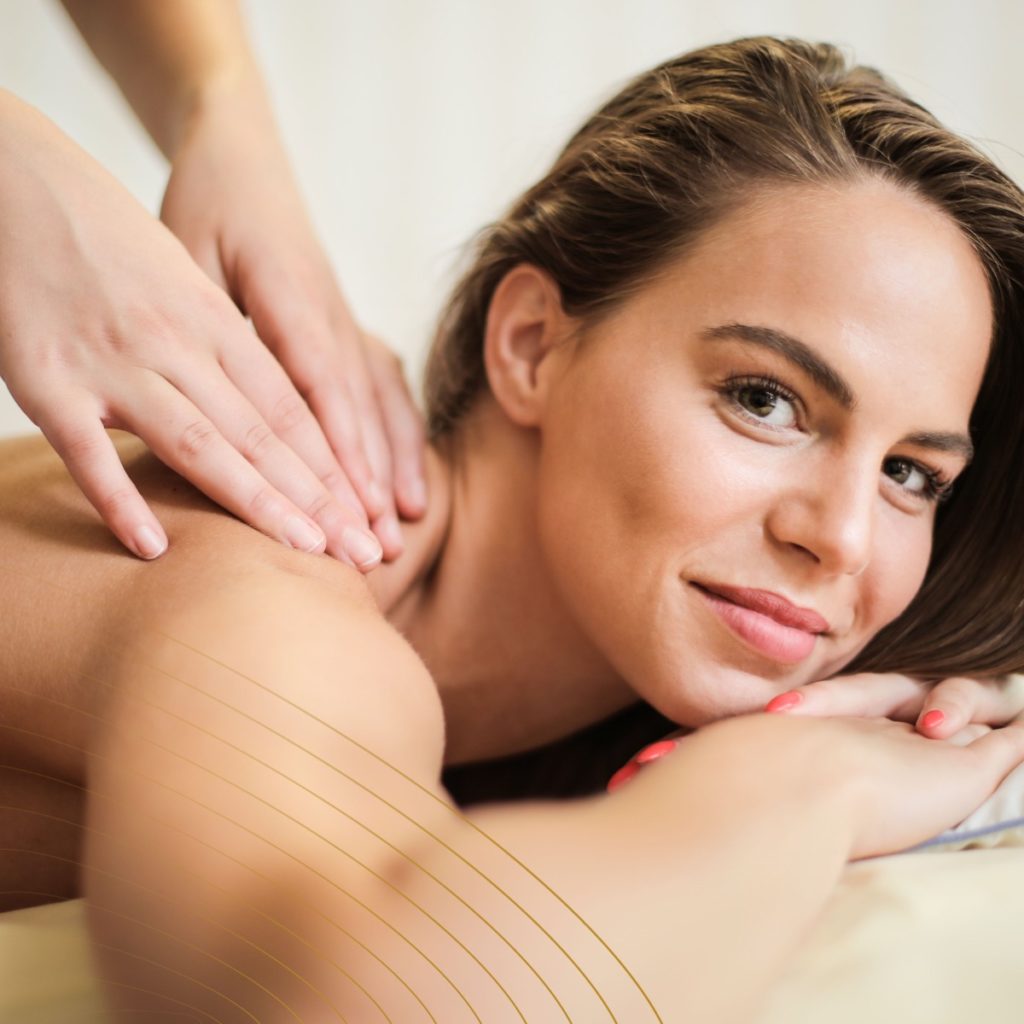 This urban location allows you to take full advantage of a fully equipped Fitness Centre offered by Fitness First as well as the shared Hilton's indoor 25m pool, saunas and spa.
Alysium Spa offers individual as well as group treatments and packages. These are designed for your pampering, wellbeing and total relaxation.
Enjoy hot-stone treatments, body wraps and scrubs, facial treatments and Aromatherapy massages to mention a few.
The Spa at Park Hyatt
7 Hickson Rd, The Rocks NSW 2000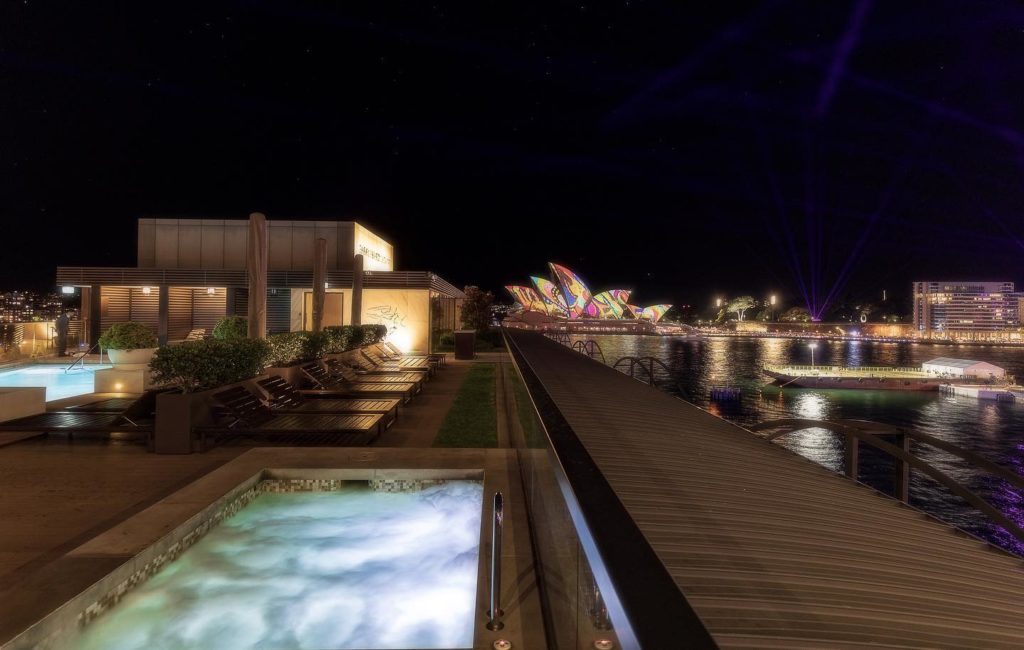 Drawing on the teachings of the dreaming, the spa at Park Hyatt Sydney's philosophy is born of the stories connected to the natural essence of the land.
Connecting every treatment to the sun, the wind, the water, the flowers and the earth, renew with holistic treatments; providing inspiration for personal discovery.
Each treatment is tailored perfectly to you and delivered through a tranquil sensory journey.
Intimate, private treatment rooms become your sanctuary where you are the sole focus.
Karpati Medispa
17 Bay St, Double Bay NSW 2028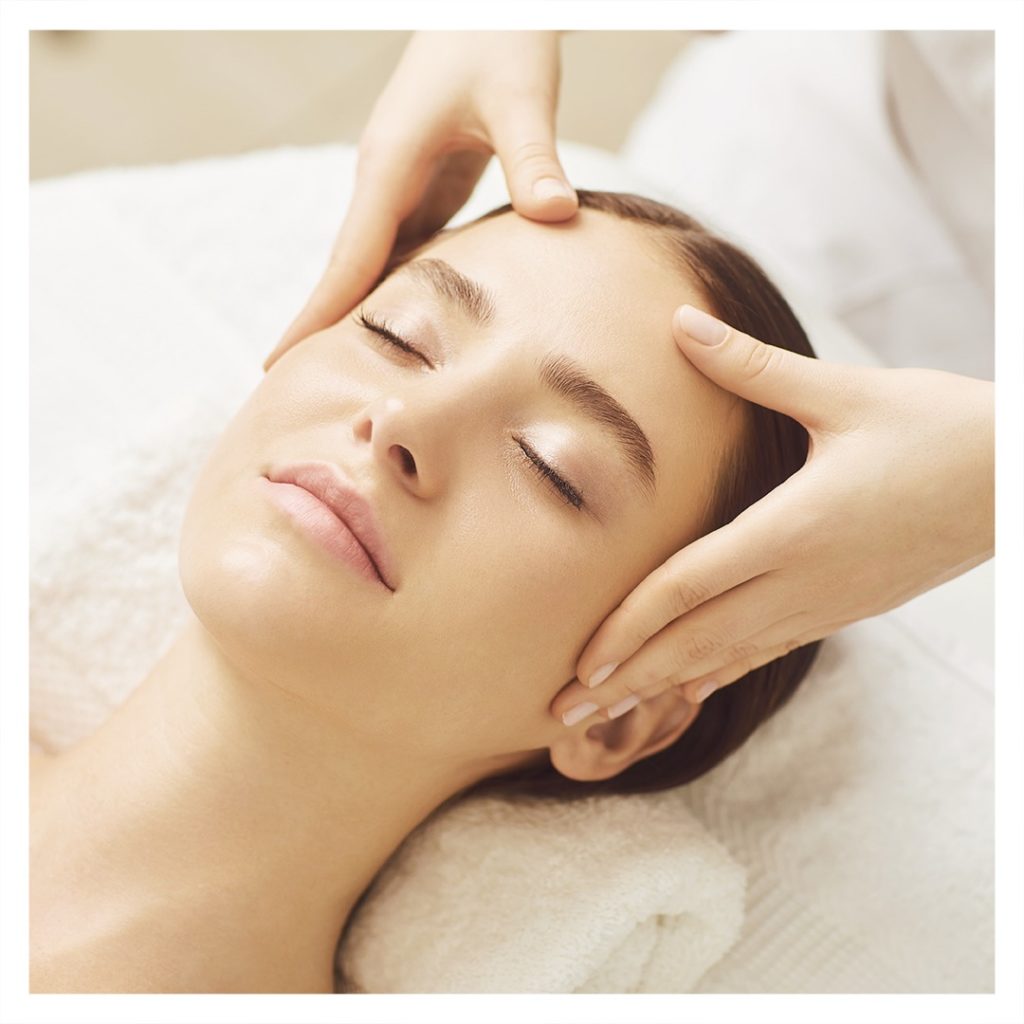 Karpati Skin Clinic delivers advanced treatments for face and body with a focus on total skin health paired with products that are natural and environmentally responsible.
Focus is placed on your individual skin requirements to attain the best possible results.
Venustus
381 Oxford St, Paddington NSW 2021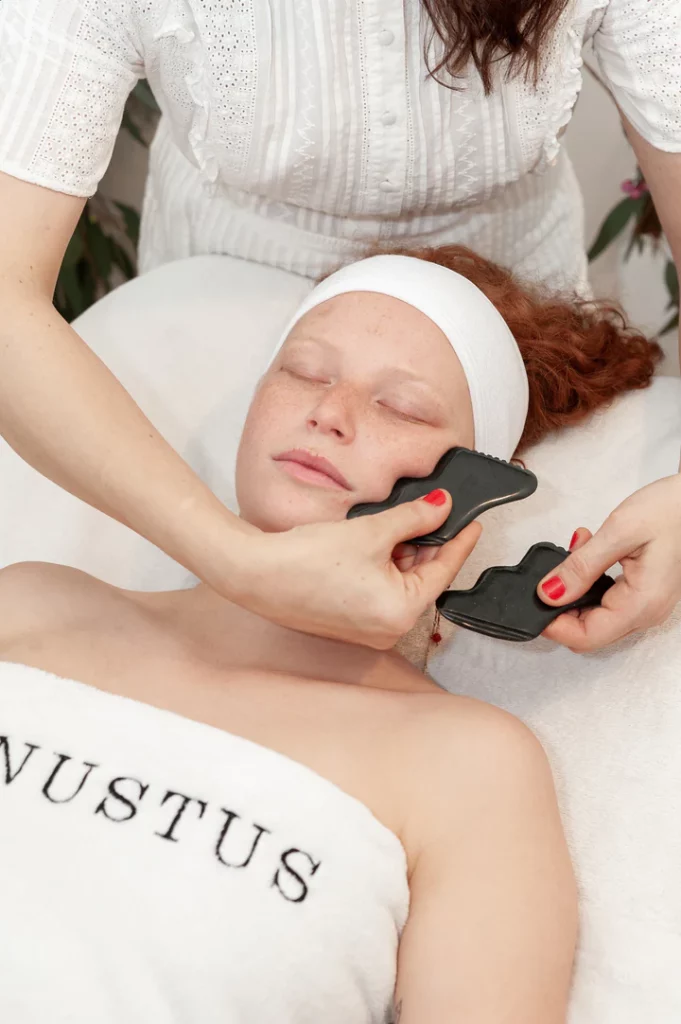 Nestled in the vibrant epicentre of Paddington's Oxford Street is a place of subtle alchemy.
Venustus is a consciously nurtured space, balanced by the healing and compassionate properties of rose quartz and clear quartz crystals.
Each morning they clear and cleanse the energy with a smoking ceremony of sage and palo santo for body, mind and spirit.
Alkaline
Macleay St, Potts Point NSW 2011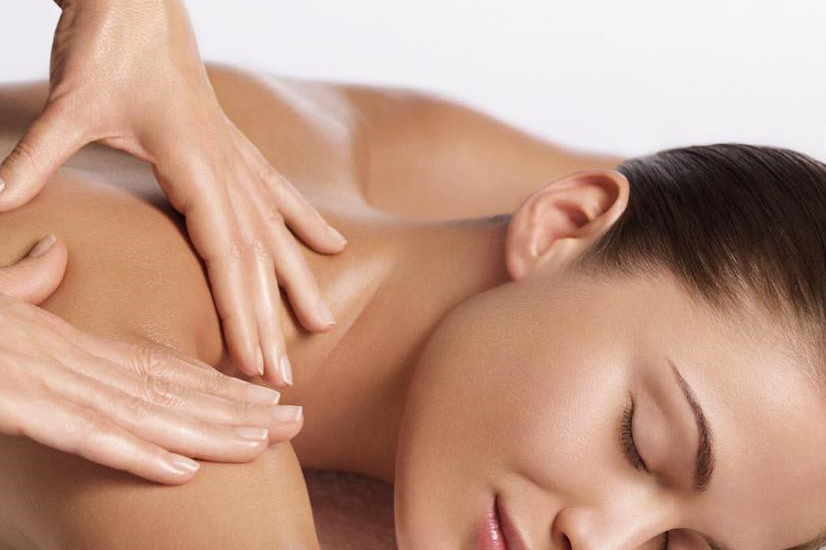 At Alkaline you can select the best combination for you from the depth of skills and technologies for specialist therapies.
Work smarter with the qualified naturopaths and nutritionists to find out what your body needs to function at its best.
Discover the secrets of alkaline/acid balance, the key to overall wellness and beauty from within.
Slow House – Bondi Beach
151 Curlewis Street Ground Level, Bondi Beach NSW 2026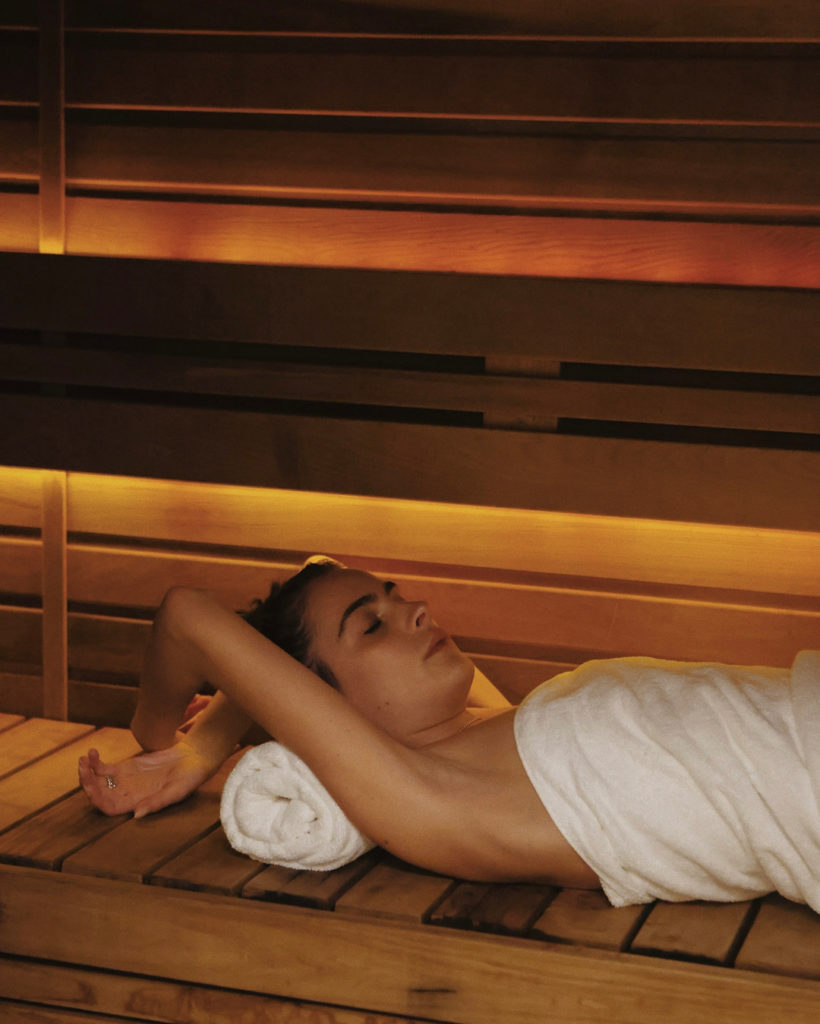 Located just moments from Bondi's beaches lies Slow House – a restoration experience dedicated to those who wish to slow down and recharge.
Slow House lives by the mantras of slow living.
A reflection of Roman bathing culture, Slow House is a place where you can actively detoxify and take time for yourself, or with friends.
Swissotel Sydney
68 Market St, Sydney NSW 2000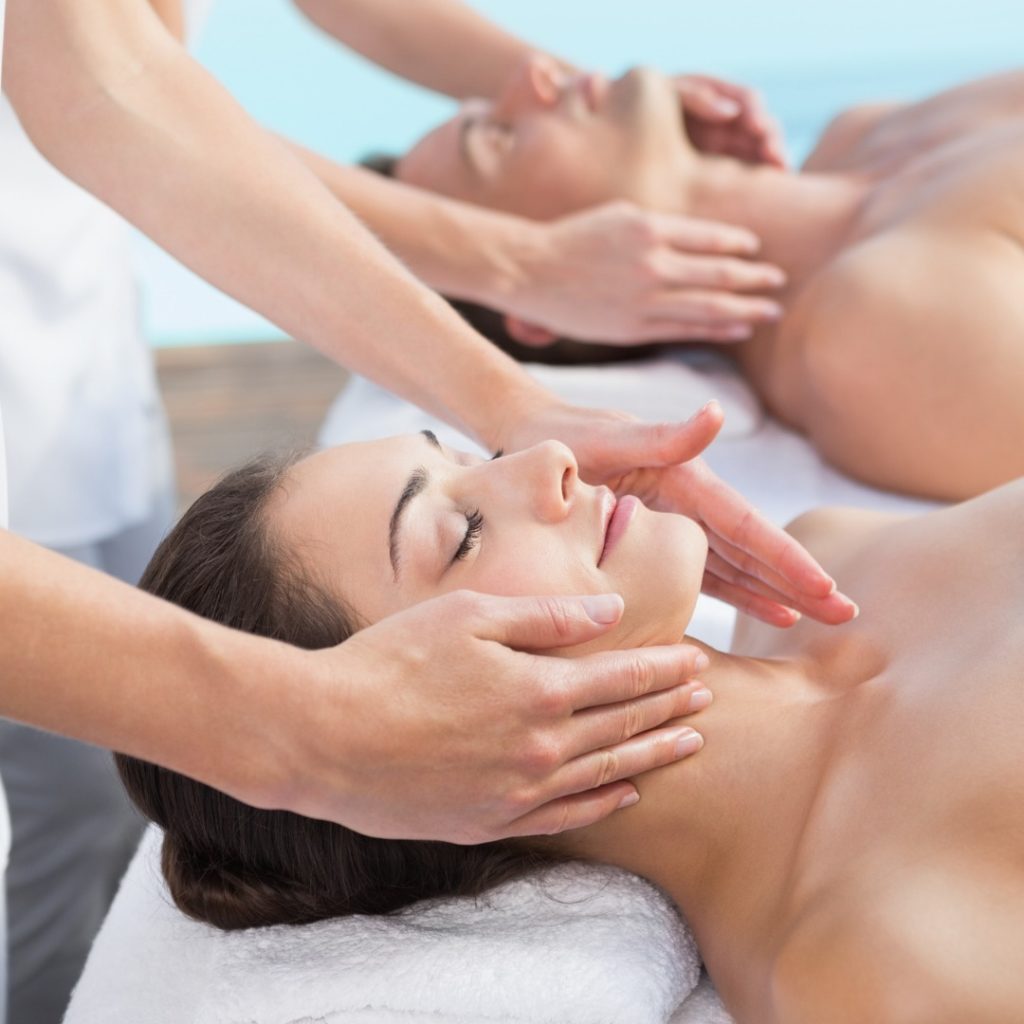 Spa & Sport on Level 10 at Swissôtel Sydney is a serene oasis in the beating heart of the CBD.
Skilled therapists combine the best of European and Asian techniques in a range of treatments to soothe, energise and invigorate.
The signature Pürovel cosmetics bring the freshness of alpine meadows to an array of body wraps and beauty treatments.
The rooftop pool deck includes a heated outdoor lap pool, Jacuzzi and shaded deck chairs.
Body Stimulants
116 King St, Newtown NSW 2042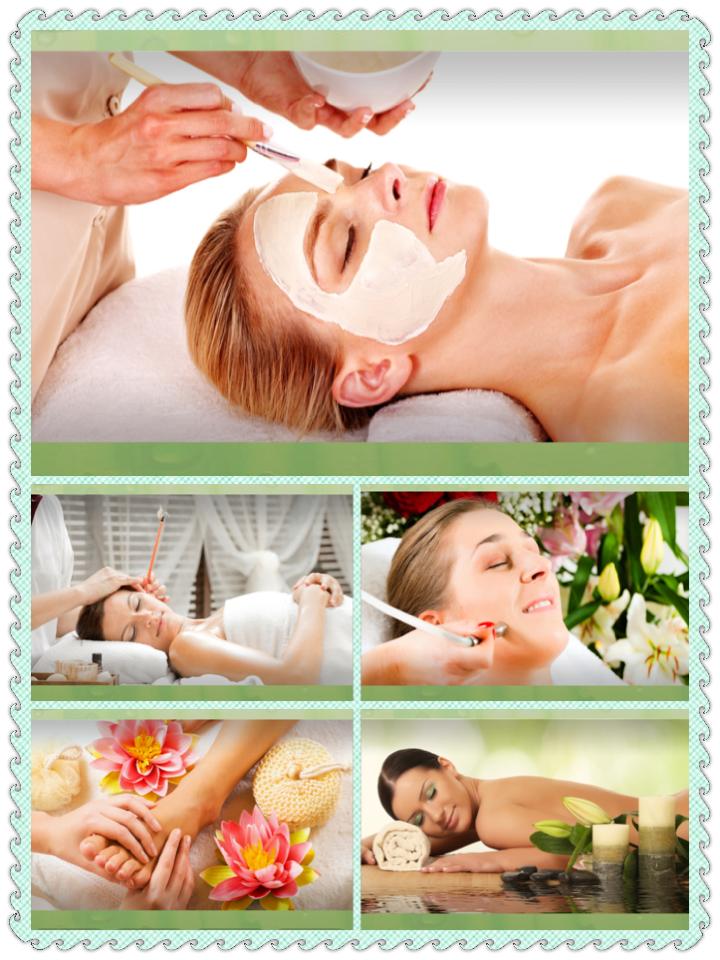 Body Stimulants is a massage and beauty salon based in the heart of Newtown in Sydney.
They give your body and soul a re energising boost every time you need it the most.
Want a soothing relaxing massage? Or recharge and rehydrate your skin? This is the place for you.
On The Park Rejuvenation Day Spa
161 Elizabeth St, Sydney NSW 2000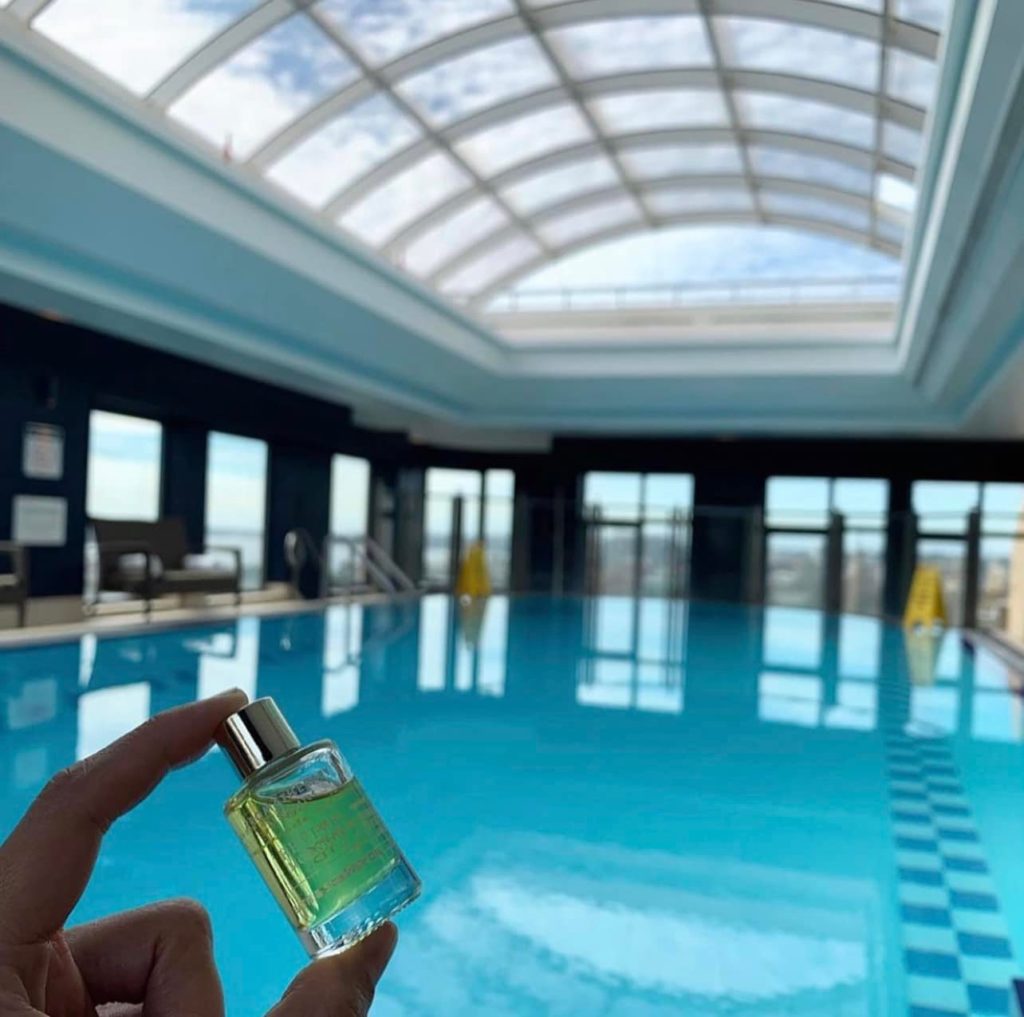 Set high above the city, Sheraton Fitness and On the Park Rejuvenation Spa is the ultimate space to relax and unwind.
Enjoy great views of Hyde Park while you stay balanced. Take a plunge in the invigorating rooftop pool.
By the glow of candlelight, experienced hands-on therapists will help you disconnect and recharge while you experience modern and traditional spa rituals using exceptional products.
Varda Spa
102B Bathurst St, Sydney NSW 2000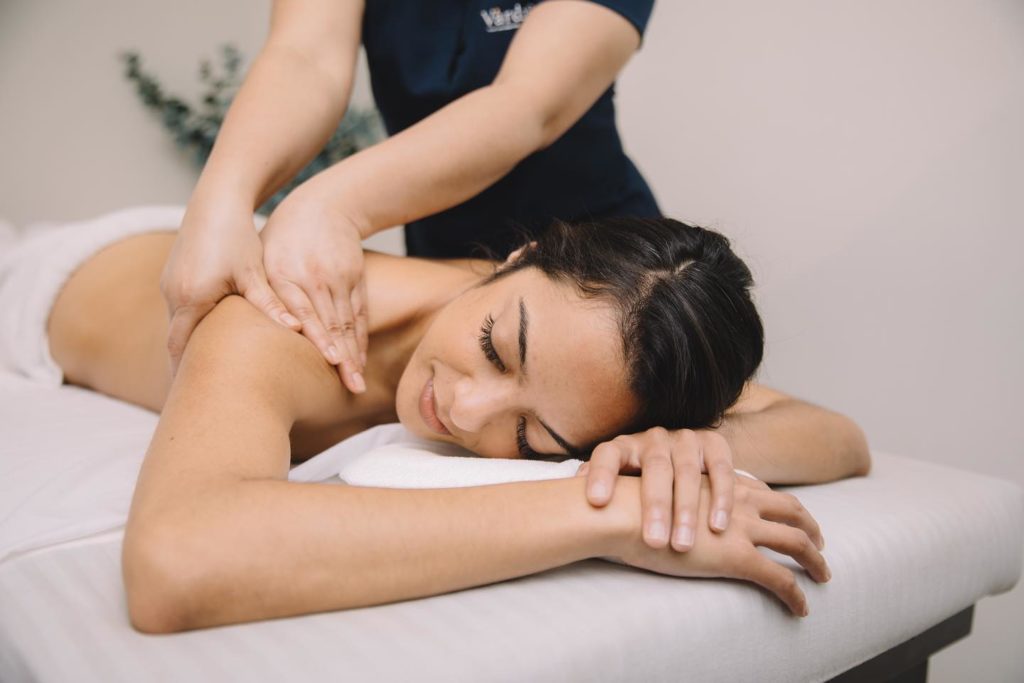 Experience total mind and body day spa indulgence in the Sydney CBD
Fusing legendary Thai massage skills with exotic spa treatments from renowned British luxury brand, Elemis.
Arisoo Day Spa
2/7 Help St, Chatswood NSW 2067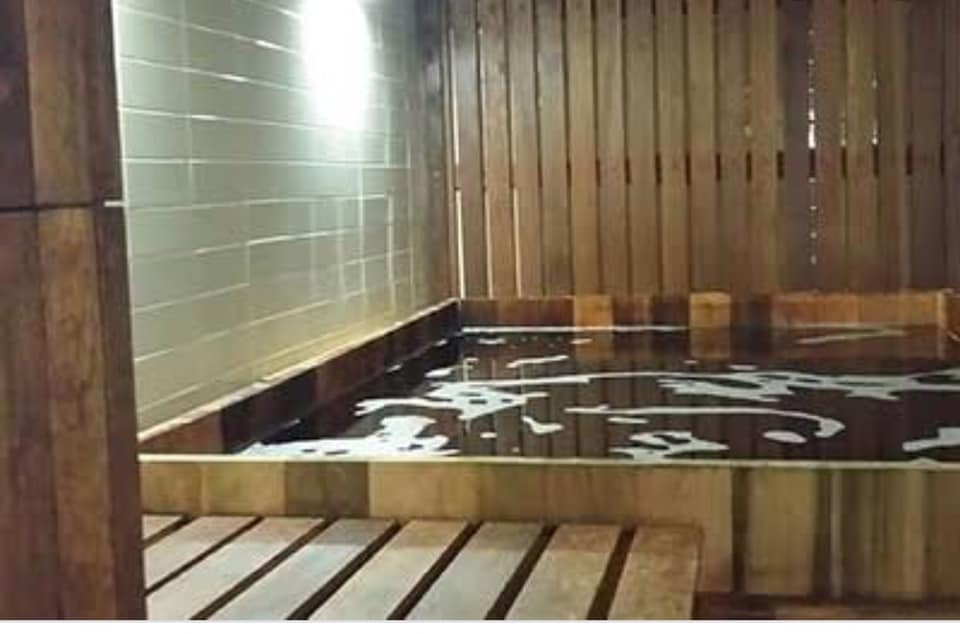 Sink into calming waters and replenish your mind and soul using these herbal baths.
Awaken your inner beauty and feel the stresses of everyday life melt away as you experience a traditional Korean body scrub.
Their signature treatment is renowned to promote blood circulation and revitalise skin cells.
Experience the heart of Korean culture as you bathe and explore Arisoo Spa, a truly unique bathing and wellness retreat.
Orchard Spa
158 Day St, Sydney NSW 2000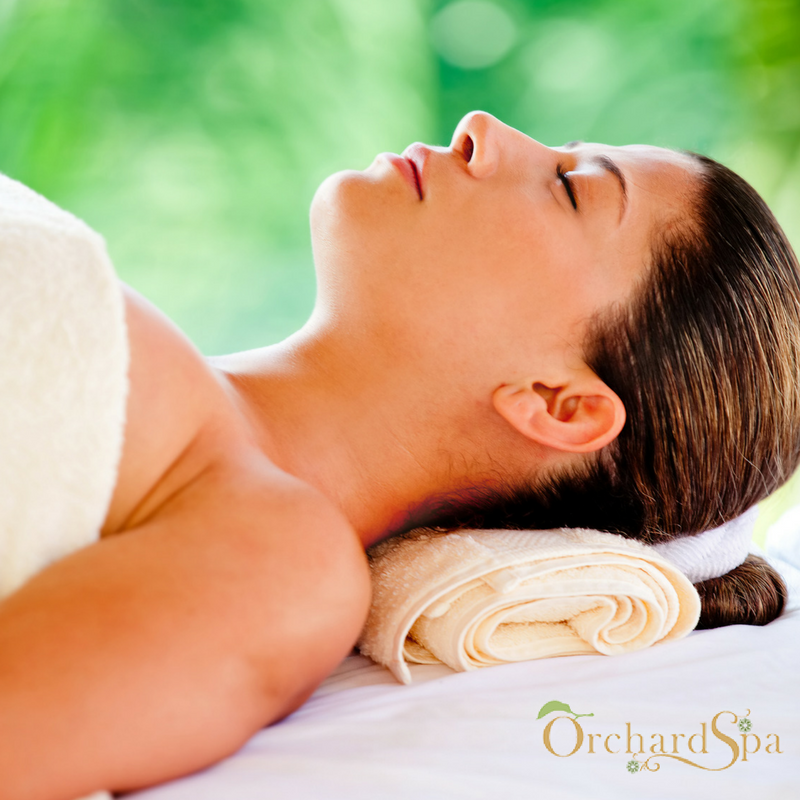 Welcome to Orchard Spa. Offering one of the best massages in Sydney, these stylishly designed day spa rooms are located near Darling Harbour.
There are a large range of packages that can help you, whether you have a sore neck or looking to smooth and restore your skin.
Balmain Bath House
312 Darling St, Balmain NSW 2041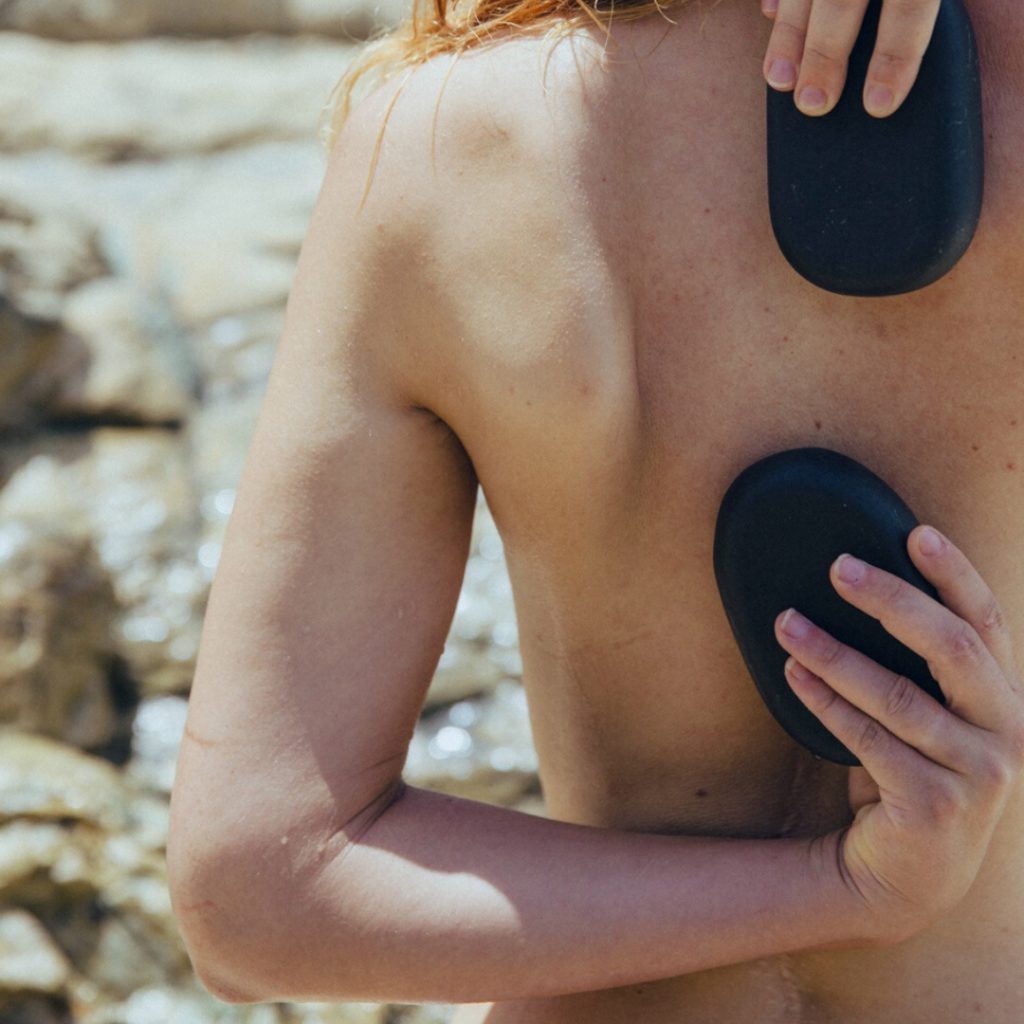 On Darling Street sits this piece of heaven.
The Balmain Day Spa boasts 10 treatment rooms, three wet scrub rooms and a Bath House including hot and cold spas, sauna and a steam room.
It is a perfect place for group bookings and hens parties.
Looking for other best Spa Day in different locations, make sure you check out Best Spas in Australia