Looking for the Best Spas San Diego can provide, there are lots of great San Diego spa breaks and San Diego Spa Days to choose from.
Whether you are looking for a luxury pamper day or a longer Spa Break San Diego has lots of options from spa hotels in San Diego to a day spa San Diego has you covered, check out these Spas in San Diego:
Best Spas San Diego Has To Offer
The Spa at La Costa
2104 Costa Del Mar Rd, Carlsbad, CA 92009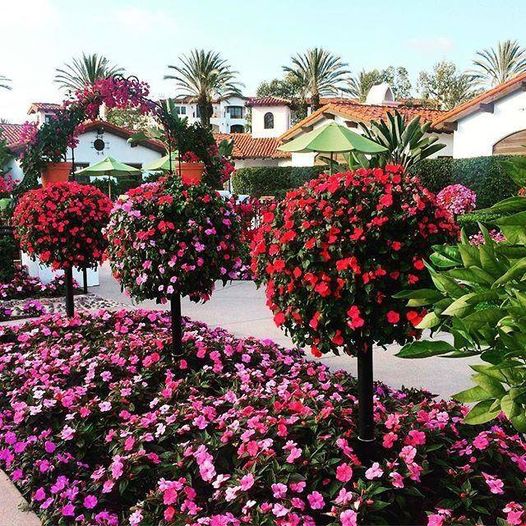 Find tranquillity at this spa resort in Southern California.
Relieve stress underneath one of the Roman waterfall showers and walk barefoot on Southern California's only reflexology pathway.
There is a daily poolside food and beverage service through Spa Café and a courtyard alfresco restaurant.
Ocean Pearl Spa at The Westin Carlsbad
5480 Grand Pacific Dr, Carlsbad, CA 92008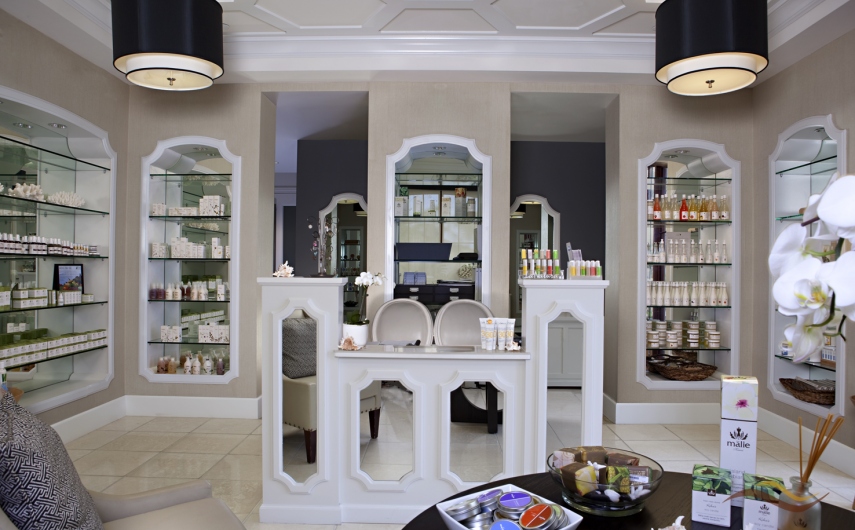 With simple yet sophisticated West Coast charm, Ocean Pearl Spa incorporates marine-based botanicals and skincare products for body treatments.
Guests receive private lockers, plush robes and spa sandals, as well as access to the eucalyptus steam room, showers and relaxation lounge.
In addition, spa guests will have complimentary access to the fitness centre, heated pool and relaxing Jacuzzi.
The Spa at Estancia La Jolla
9700 N Torrey Pines Rd, La Jolla, CA 92037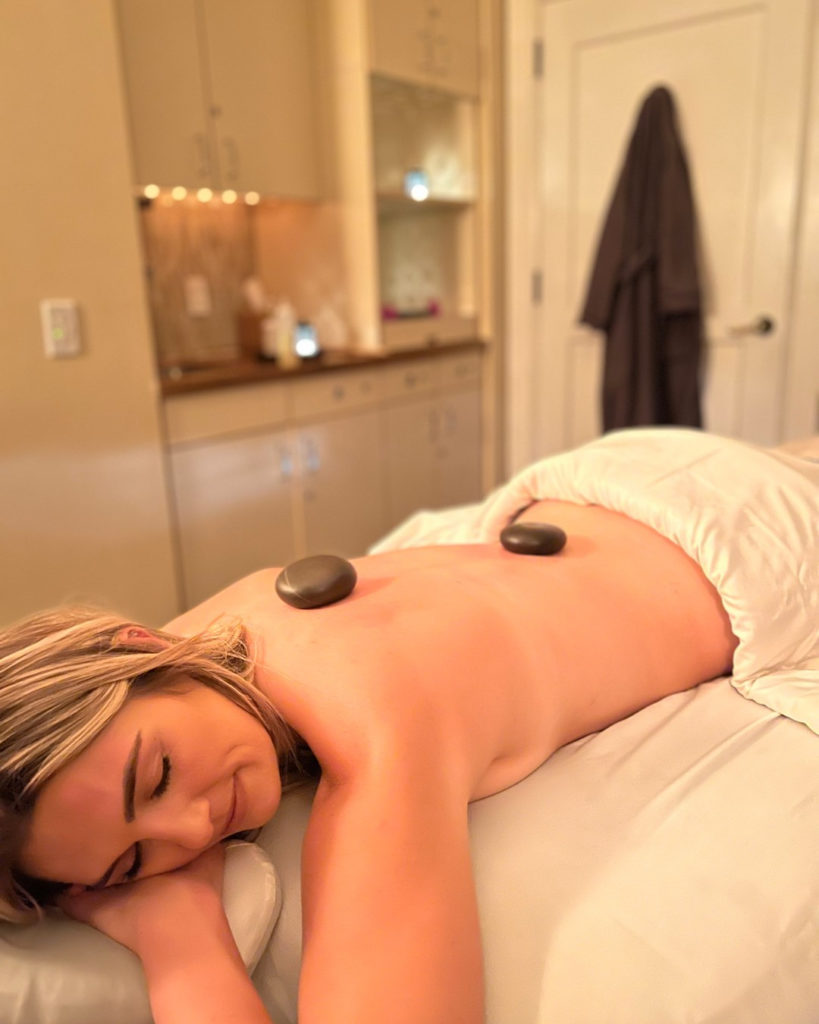 Tucked away within 10 acres of lush, tranquil gardens, Spa Estancia is a retreat within a retreat at Estancia La Jolla Hotel & Spa.
Recognised as one of Southern California's top resort spas, the 7,000-square-foot sanctuary near Torrey Pines offers San Diego spa packages including massages, facials, body skincare, and other services using primarily organic ingredients.
The Spa at Rancho Valencia
5921 Valencia Cir, Rancho Santa Fe, CA 92067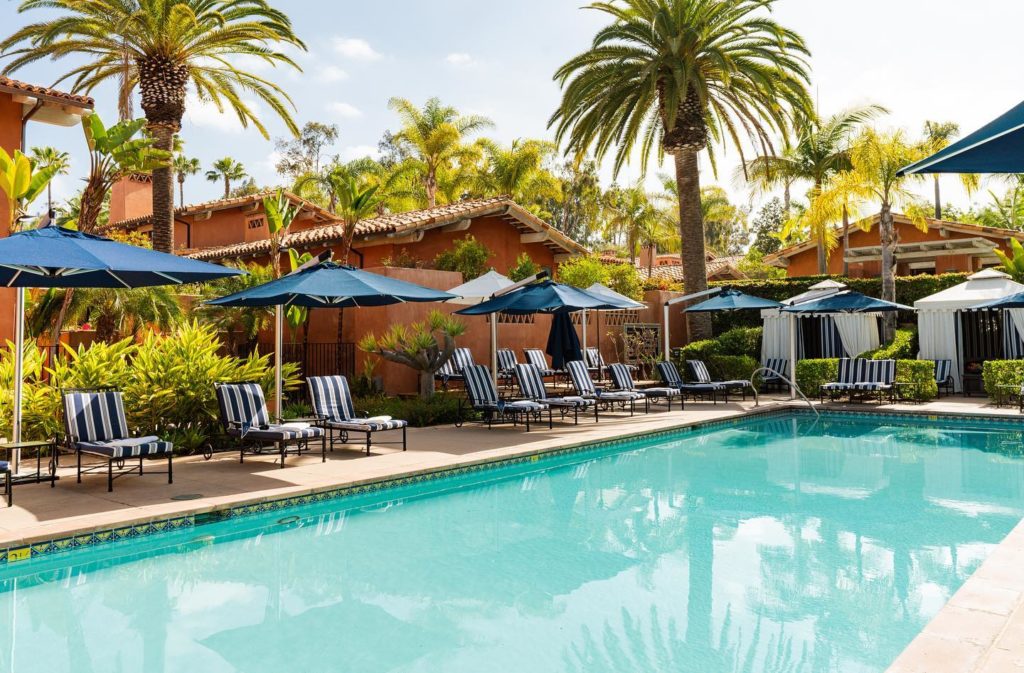 Tucked away amid lush gardens and olive groves lies The Spa at Rancho Valencia.
Celebrating the revitalising benefits of herbs, minerals and oils along with leading edge product lines and offerings, The Spa offers a vast array of choices.
You'll find a Serenity Yoga Pavilion, Pilates studio, advanced exercise programs, and fitness sessions hosted by top-tier wellness professionals.
The Spa at Harrah's
777 S Resort Dr, Valley Center, CA 92082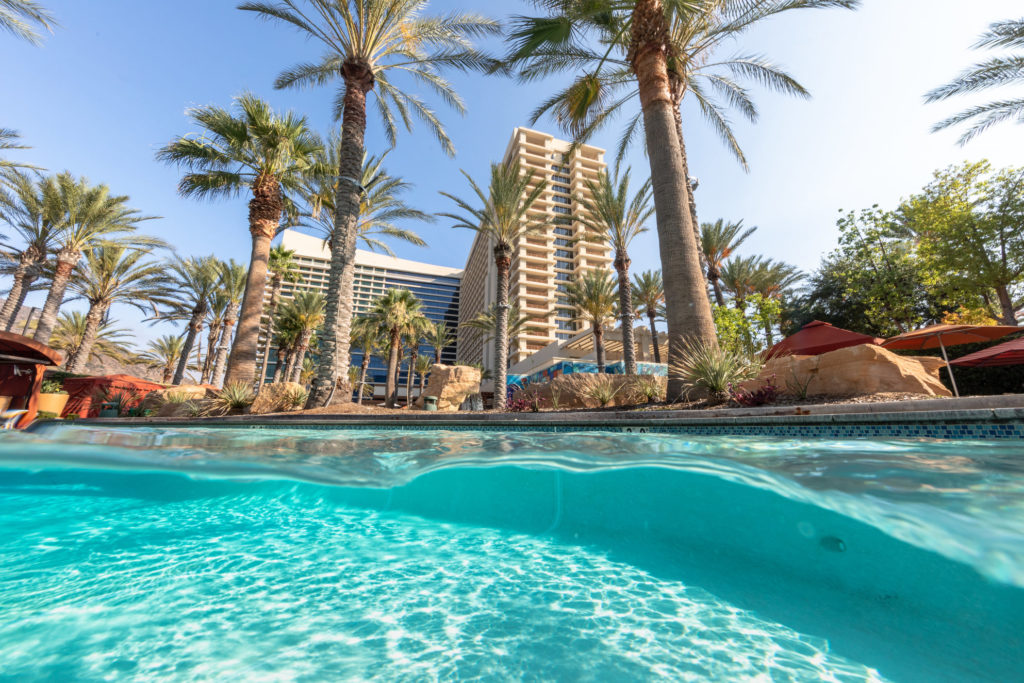 Leave your cares at the door and let the relaxation experts at The Spa at Harrah's help you find your Funner state of mind.
Treatments on offer include facials, hair treatments, massage and nail care.
The Spa at Rancho Bernardo Inn
17550 Bernardo Oaks Dr, San Diego, CA 92128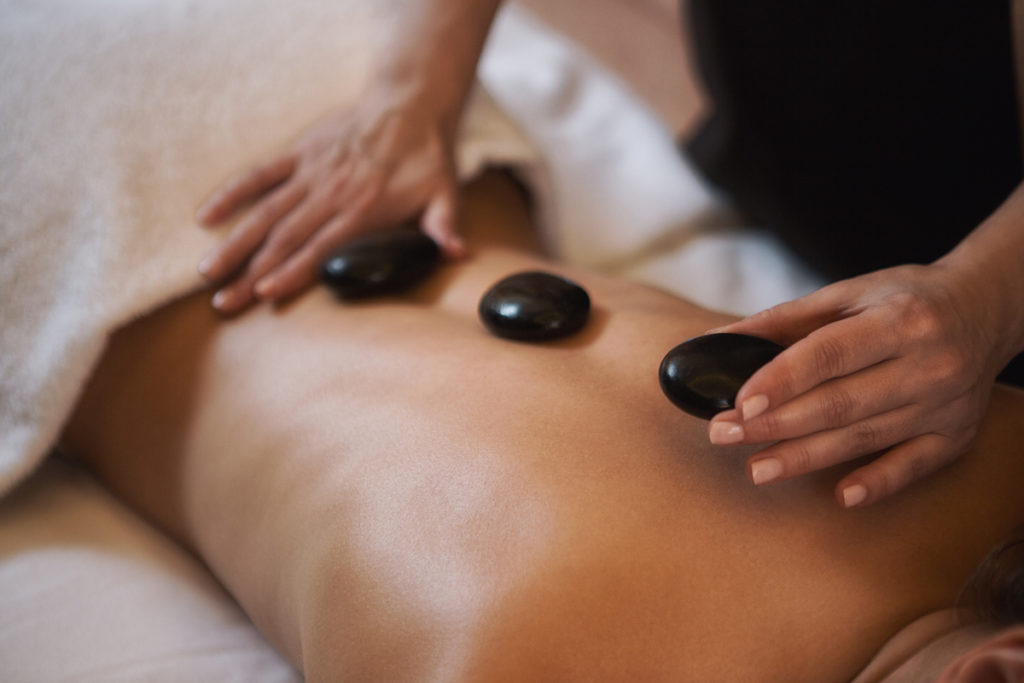 At the Rancho Bernardo Inn spa it has been inspired by San Diego's laid-back lifestyle and lush landscape.
Tucked into 265 acres in North County and hidden from view there is a real tranquil feel.
A luxurious ease unfolds throughout: Indoor-outdoor casitas are warmed over with wood; open-air walkways connect the indoor treatment rooms while water features provide the soundtrack.
Only spa guests have access to the stylish saline pool with private cabanas.
Spa & Salon at The Del
1500 Orange Ave, Coronado, CA 92118
Spa & Salon at The Del is a coastal sanctuary that taps into the healing power of the sea.
Relax into ocean-inspired treatments that will soothe your mind, body and spirit. Or treat yourself to a day of pampering at the Marilyn Monroe-inspired Beauty Bar.
Then retreat to the private Spa terrace with a vanishing edge pool.
Spa Ritual at Sycuan
5469 Casino Way, El Cajon, CA 92019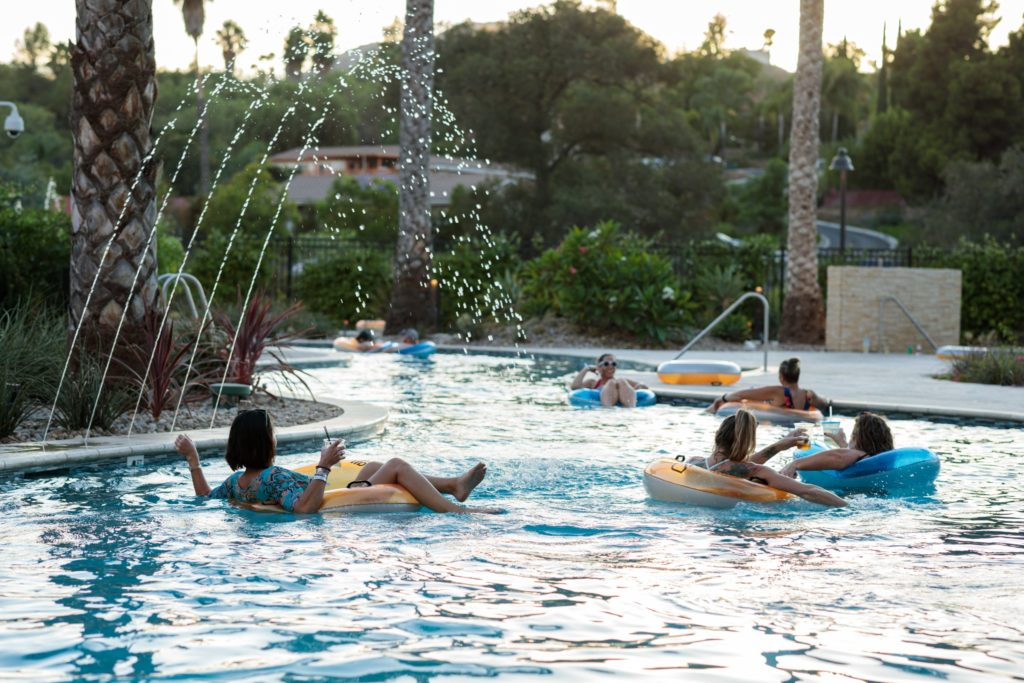 Whenever a little relaxation is in order, this full-service spa is ready to rejuvenate you from head to toe.
Located in El Cajon, this San Diego spa offers relaxing massage therapy, skincare treatments, waxing and salon services.
The Inn at Moonlight Beach
105 N Vulcan Ave, Encinitas, CA 92024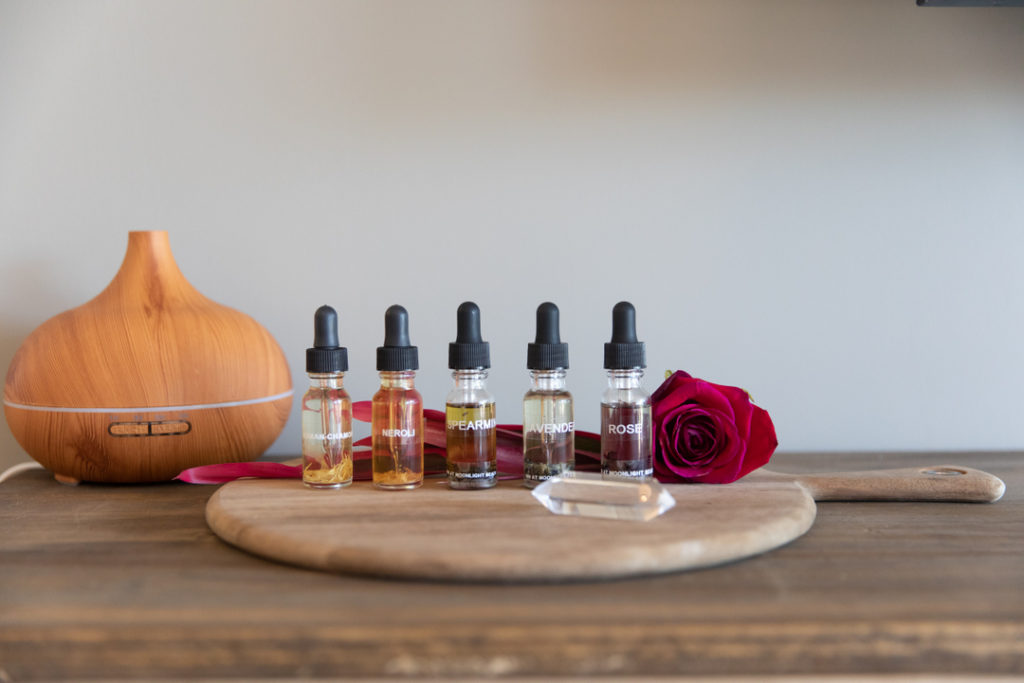 The Inn at Moonlight Beach offers many tranquil areas throughout the property for guests to experience peace.
Reflect on our meditation deck, biodynamic garden or relax in the quaint water garden.
A spiritually vibrant destination, Encinitas is widely acknowledged as the birthplace of Yoga in the Western world and as the second home to noteworthy luminaries including Paramahansa Yogananda and Sri K. Pattabhi Jois.
Saffron & Sage
2555 State St Suite 101, San Diego, CA 92101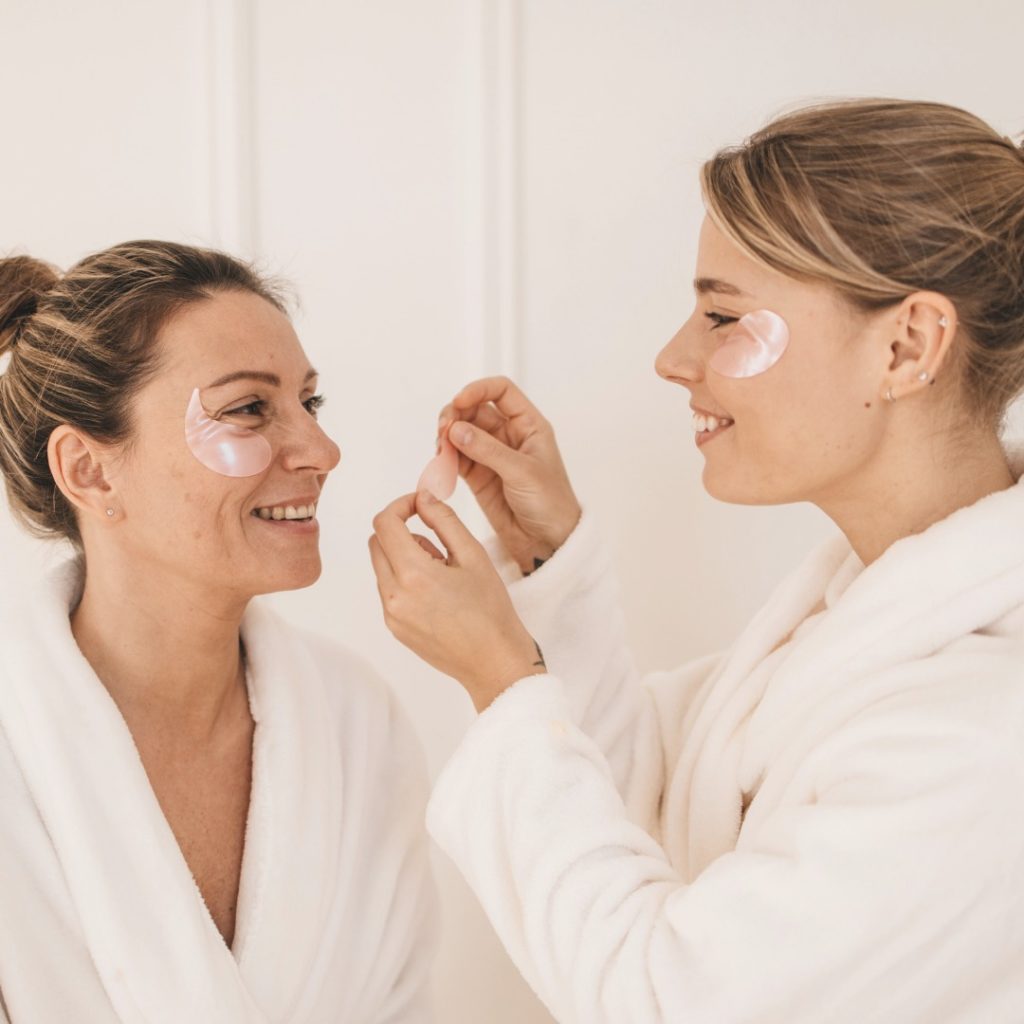 Saffron & Sage is Holistic Health Club and Wellness Center that focuses on integrative, preventative care.
Their team of Doctors and Holistic Healthcare Practitioners sit under one roof – which means your Acupuncturist, Massage Therapist, Nutritionist and Breathwork Practitioner.
Work as a team to uncover the root cause and design a treatment plan to bring the body, mind and spirit back into balance.
Girl on the Go Wellness Spa
103, San Diego, CA 92102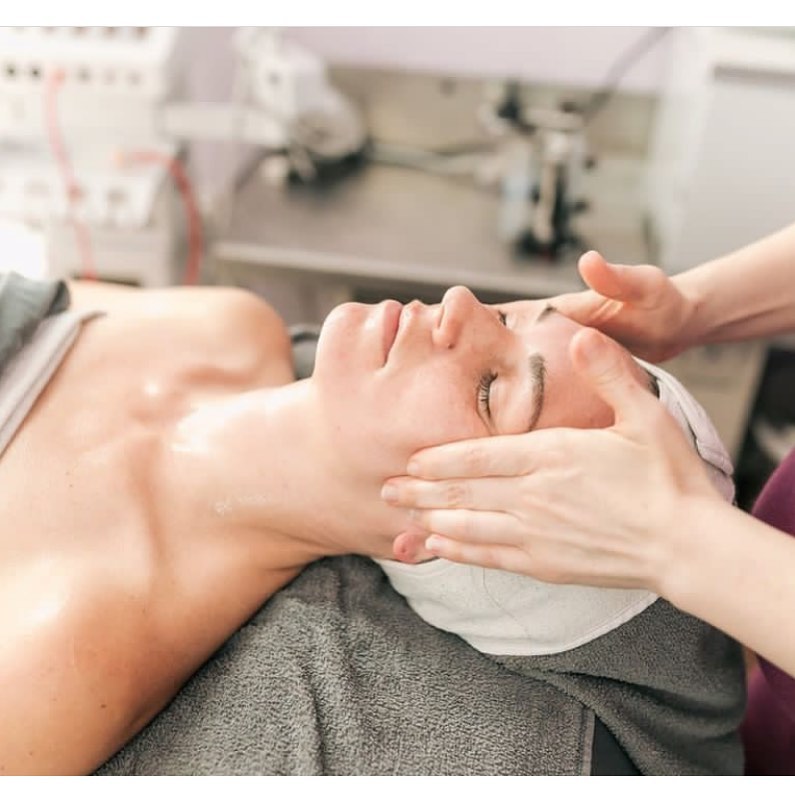 The Girl on the Go menu of specialty skincare and organic facials combine the highest quality ingredients with proven techniques to help you achieve your skincare goals.
They are the only San Diego spa to be certified in gua sha and connective tissue facial massage.
They also offer herbal poultice, LED Light Therapy, and kinesio taping that provide a transformative skincare experience.
Yu Spa
3927 Convoy St, San Diego, CA 92111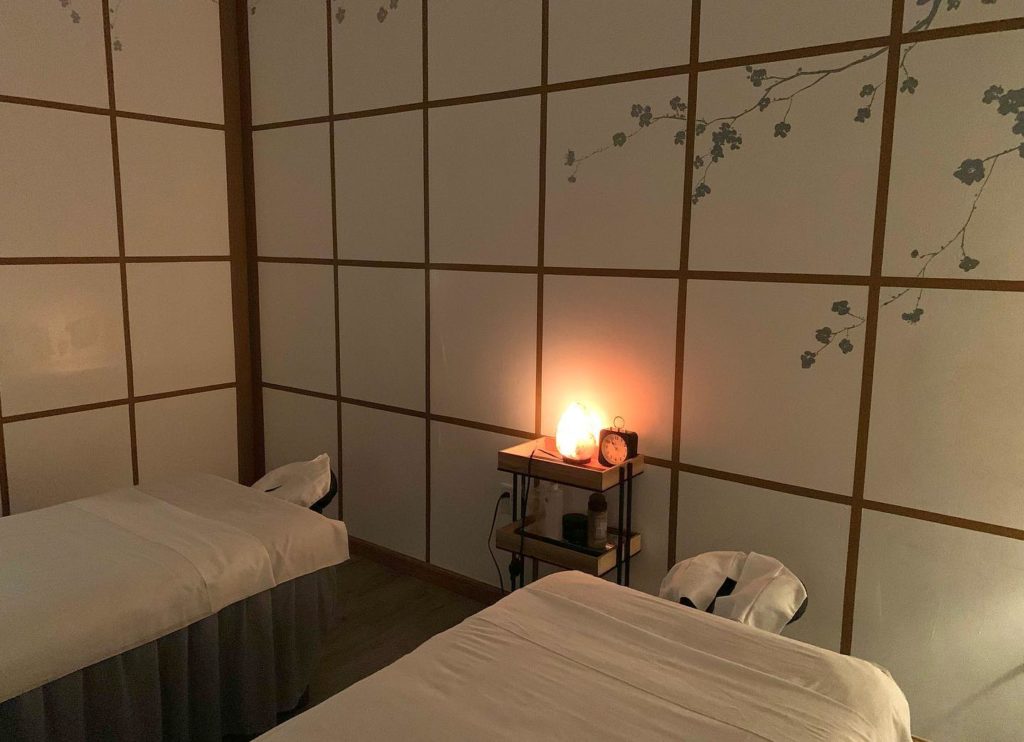 Yu Spa offers a variety of services including body scrubs and massages, dry and wet massages, admission for sauna and jjimjilbang, and the yoni steam as well.
Escape the everyday and let your worries fade away in their beautiful relaxation room, where you can relax in peace and harmony.
Lotus Blooming Ayurveda
7818 Ivanhoe Ave, La Jolla, CA 92037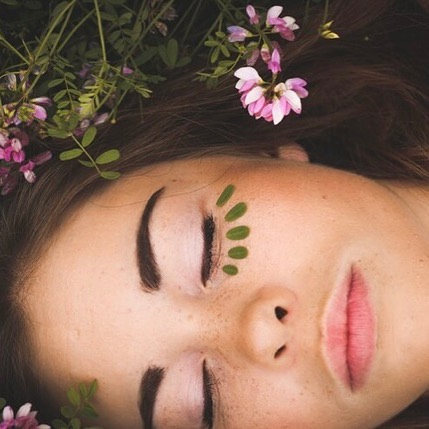 From the sparkling cosmos down to the grounding elements of nature, restore with custom tailored spa treatments that nourish and calm the mind.
These spa rituals are rooted in Ayurveda and other mystic traditions from around the globe.
All bespoke treatments are created to bring wholeness and a deep space of letting go.
Glen Ivy Hot Springs
25000 Glen Ivy Rd, Corona, CA 92883
Take some peaceful time out with Glen Ivy Hot Springs dedicated therapists. Choose face and body treatments that help you reconnect and relax.
Iron out any aches and pains and nourish your skin until it glows with a selection of massages and rituals which promise to restore peace to your body and mind.
Cal-a-Vie Health Spa
29402 Spa Havens Way, Vista, CA 92084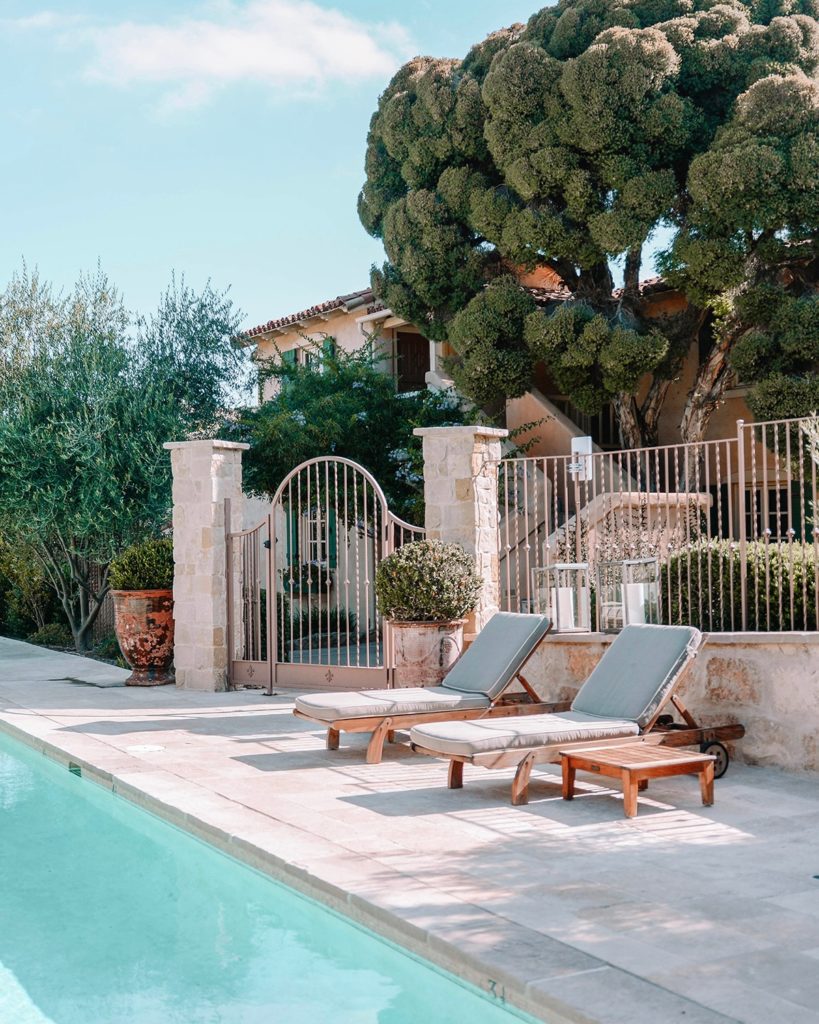 Divine relaxation is infectious at Cal-a-Vie Health Spa, and there's no better way to experience it than with one of the resort's many treatments.
Wind down with antioxidant-rich vinotherapy, or an aquatic massage in the watsu pool. Experience the ancient art of acupuncture.
With each spa treatment, specialists use the finest plant and sea extracts.
Golden Door
777 Deer Springs Rd, San Marcos, CA 92069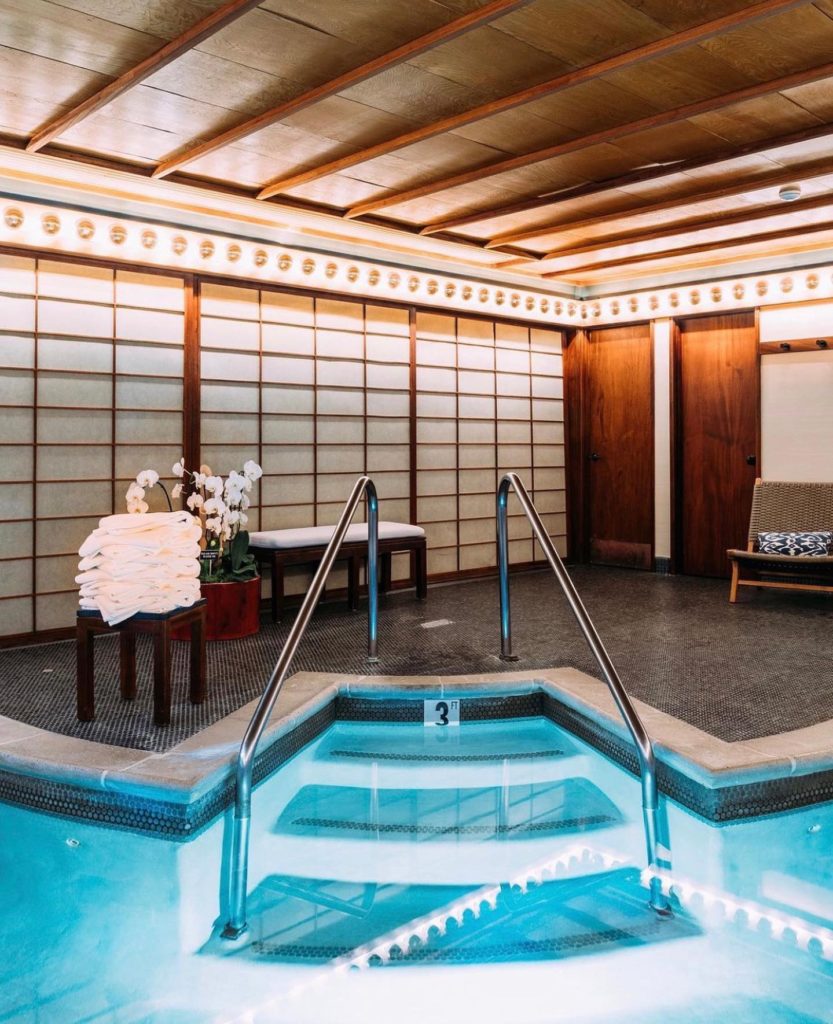 Relax your muscles and rest your mind as certified therapist's skilled touch releases tension and soothes body aches.
Your 7-day program includes a combination of six 45-minute Deep-Tissue, Swedish, or Thai massages.
Your 4-day program includes a combination of three massages, your 3-day program includes two.
Aviara Spa at Park Hyatt Aviara
7100 Aviara Resort Drive, Carlsbad, CA 92011
Aviara Spa is immersed in the peace and natural beauty of Park Hyatt Aviara.
The spa features 15,000 square feet of space, 20 treatment rooms, and is equipped with an indoor solarium lounge area, whirlpools, saunas, steam rooms, and locker and dressing areas.
Catamaran Spa at Catamaran Resort Hotel and Spa
3999 Mission Blvd, San Diego, CA 92109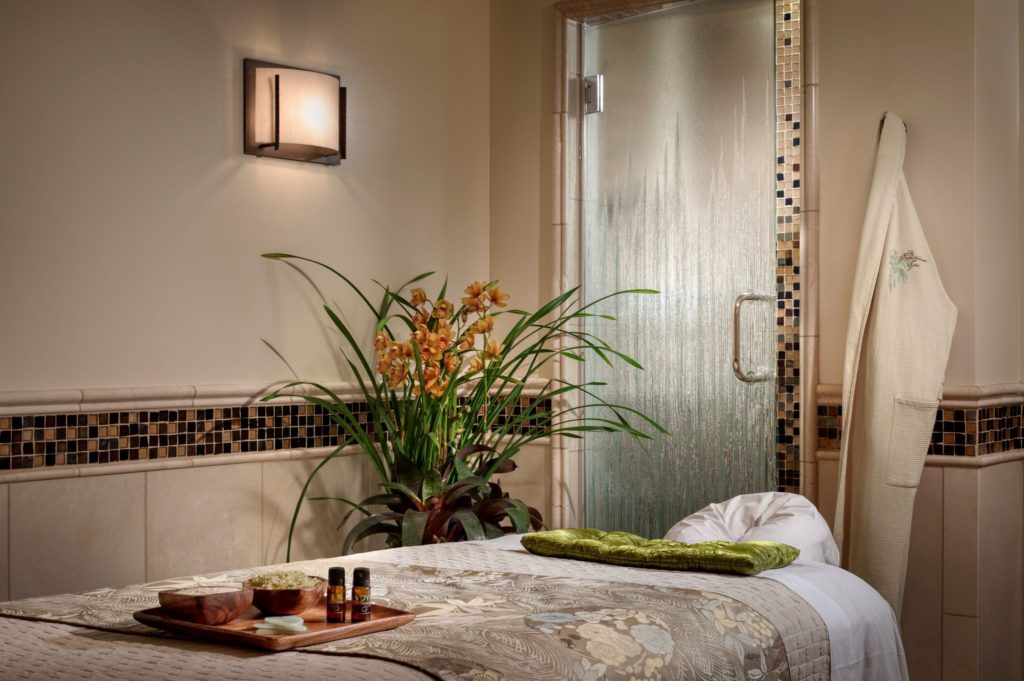 Catamaran is San Diego's only beachfront spa. From the gorgeous location to rejuvenating treatments.
The Catamaran Spa is a truly unique escape. Inspired by South Pacific and Asian healing traditions.
Guests can look forward to relaxing services that feature marine and botanical-based products.
SpaTerre at Kona Kai Resort & Spa
1551 Shelter Island Dr suite a, San Diego, CA 92106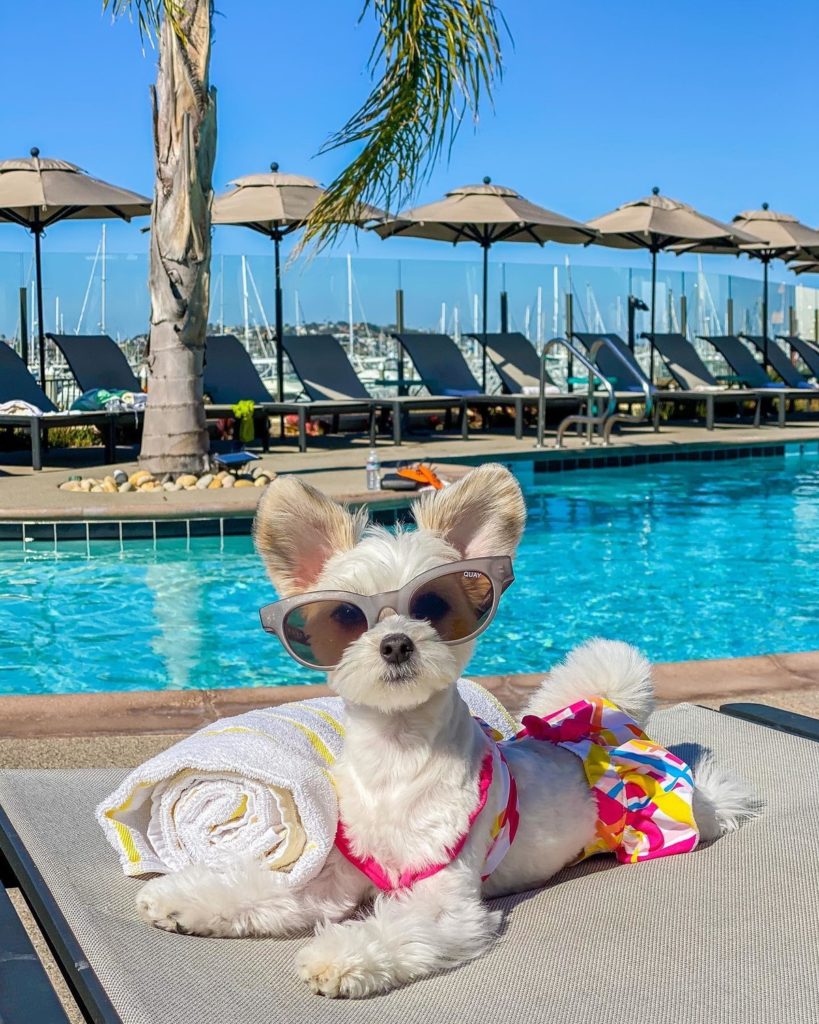 Amidst 11 acres of lush, tropical gardens, SpaTerre is your personal oasis at Kona Kai Resort & Spa.
With diverse treatments and services featuring the latest trends, carefully selected products, and unique techniques, this full-service Shelter Island spa in San Diego is the perfect way to refresh.
Enjoy the Eucalyptus steam room and resort pool and jacuzzi.
Spa L'Auberge
1540 Camino Del Mar, Del Mar, CA 92014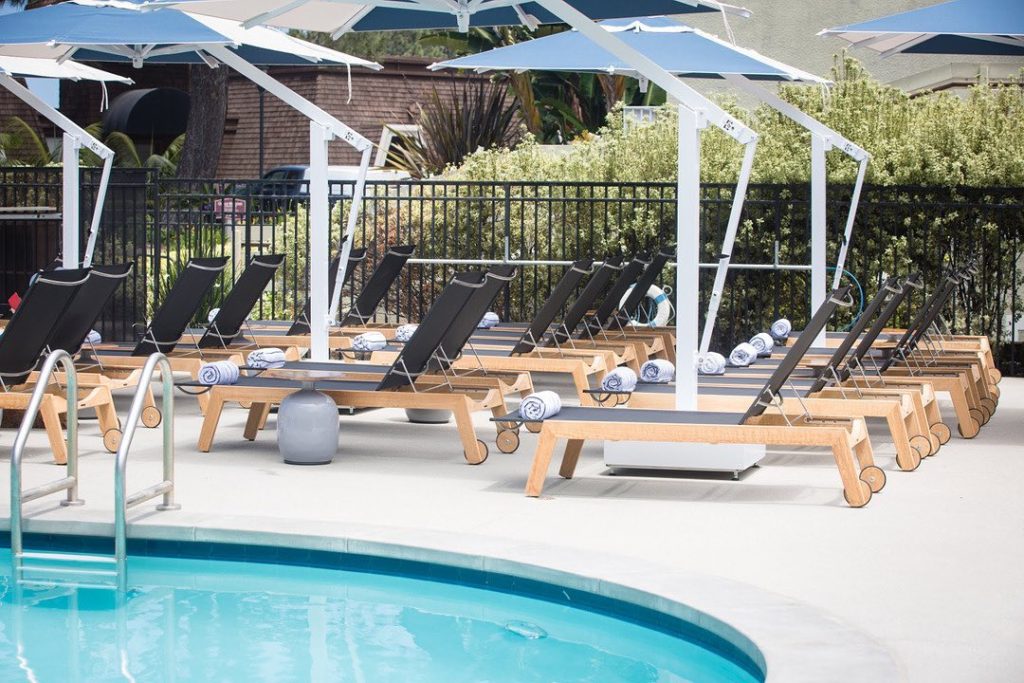 This beach house spa welcomes you to a variety of personalised treatments and luxurious services using their 10 treatment rooms, herbal-infused steam rooms, and California open-air relaxation area with a warming fire pit and refreshments.
Find your perfect zen moment during your Del Mar vacation with luxurious spa specials.
Looking for other best Spa Day in different locations, make sure you check out USA Spa Days