Looking for the Best Spas Phoenix can provide, there are lots of great Phoenix spa breaks to choose from.
Whether you are looking for a luxury pamper day or a longer Spa Break Phoenix has lots of options from spa hotels in Phoenix to a day spa Phoenix has you covered, check out these Spas in Phoenix:
Best Spas Phoenix Has To Offer
Well & Being Spa Fairmont Scottsdale Princess
7575 E Princess Dr, Scottsdale, AZ 85255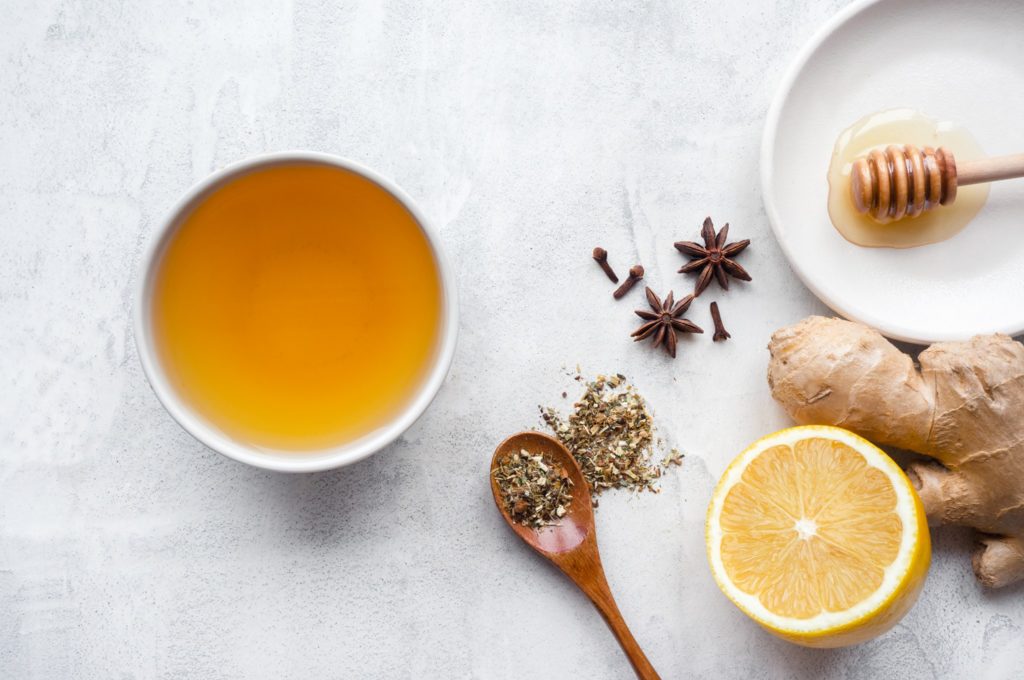 Recognised as one of the world's greatest spas, Well & Being Spa offers an innovative fusion of energising wellness and enlightened relaxation. Inspired by the majestic natural surroundings of the Sonoran Desert, each treatment delivers a sensory awakening. Heal and strengthen. Indulge and pamper.
From fitness and nutrition to beauty and meditation, discover a holistic haven for your whole self at our extraordinary spa in Scottsdale. Introducing touches of French elegance with Sisley-Paris Spa.
Alvadora Spa at Royal Palms Resort
5200 E Camelback Rd, Phoenix, AZ 85018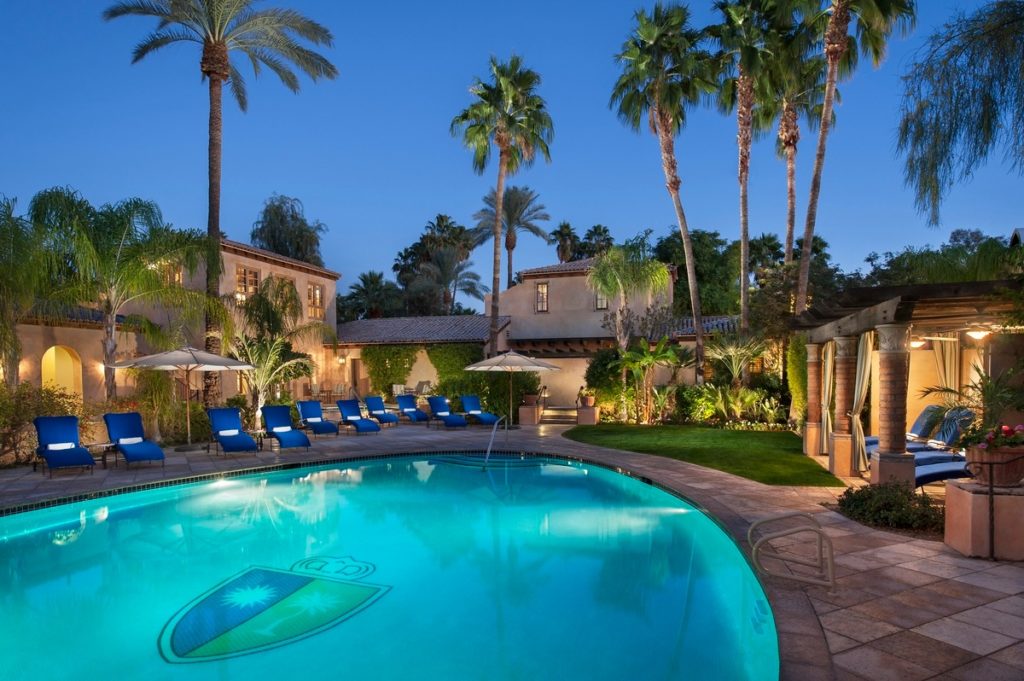 Arizona has long been an oasis for those seeking the healing properties of the desert and the Royal Palms remains a respite offering relaxation and restoration for body and soul.
From the organic therapies and massages to the Mediterranean modalities at Alvadora Spa, the resort remains committed to wellness. A heated Jacuzzi hot tub, 24-hour access to the swimming pool and in room fitness options allow you to maintain fitness at your leisure.
The Spa at Four Seasons Scottsdale
10600 E Crescent Moon Dr, Scottsdale, AZ 85262
The Spa at Four Seasons Resort Scottsdale offers a full range of skin, body, and salon services inspired by the spirit and ingredients of the desert.
Experience the joy of creating your own spa aromatherapy products with the help of the spa alchemist. Restore your natural radiance and maintain a youthful complexion with their advanced facial treatments.
The Spa at Sanctuary Spa Resort
5700 E McDonald Dr, Paradise Valley, AZ 85253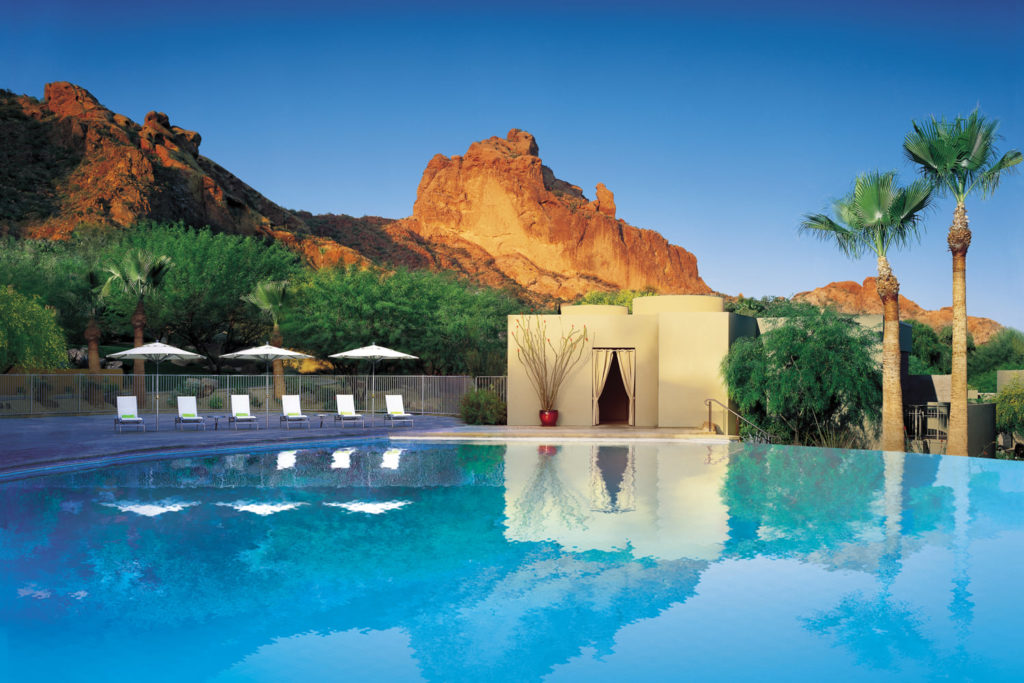 Nestled within the picturesque landscapes of Camelback Mountain, Sanctuary is a famed Scottsdale luxury resort set upon 53 acres of lush desert featuring manicured grounds, gardens, pools and award-winning spa facilities.
Joya Spa at Omni Scottsdale Resort & Spa Montelucia
4949 E Lincoln Dr, Scottsdale, AZ 85253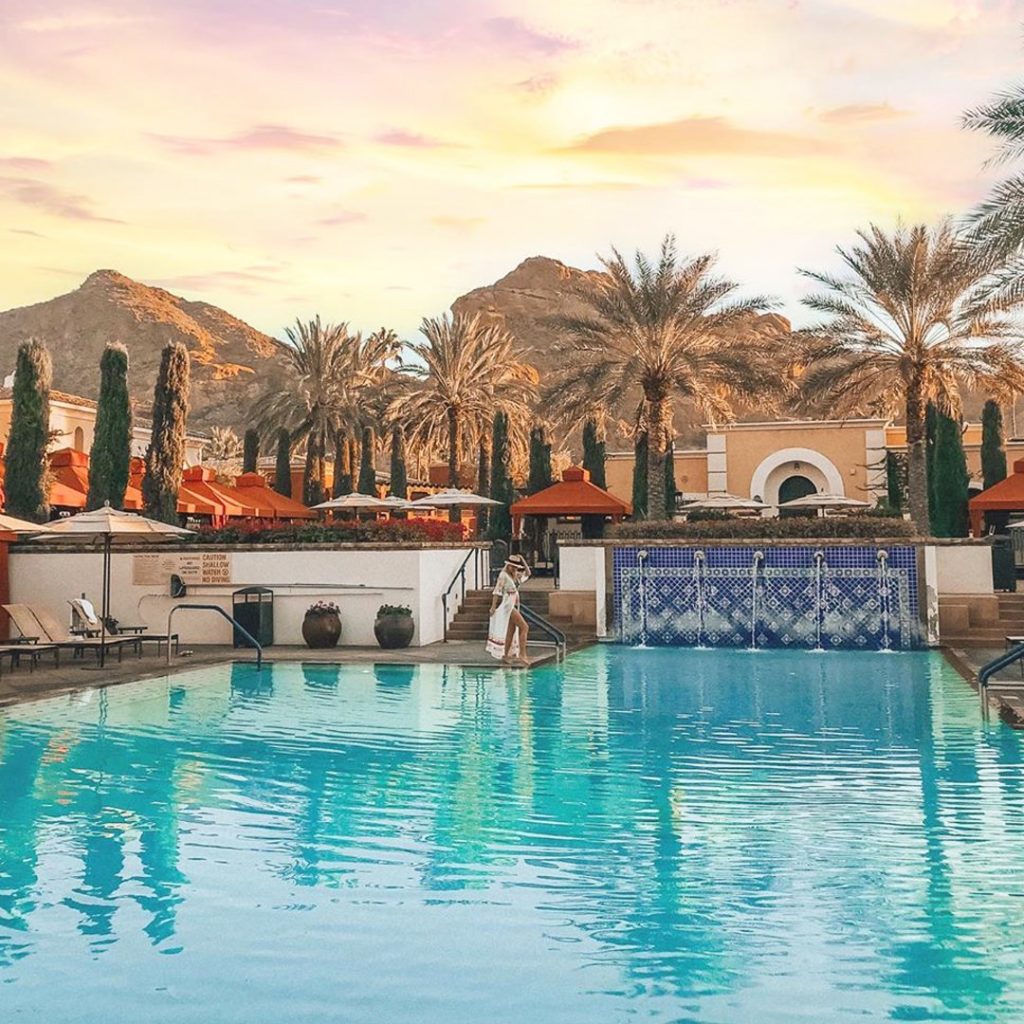 The Joya Spa at the Omni Scottsdale Resort & Spa at the Montelucia takes the word extraordinary and elevates it to the highest standard. The feeling of absolute tranquillity and serenity; an experience where stress and burdens are washed away..
Joya Spa is the property's 31,000 sq. ft. landmark of luxurious pampering and is the heart of our Scottsdale resort. Conceived by Sylvia Sepielli, the visionary behind some of the world's most celebrated spas, it is here you will discover a magnificently refreshing world of healthy indulgences that will nurture your body and replenish your soul like never before.
The Spa at Talking Stick
9800 Talking Stick Way, Scottsdale, AZ 85256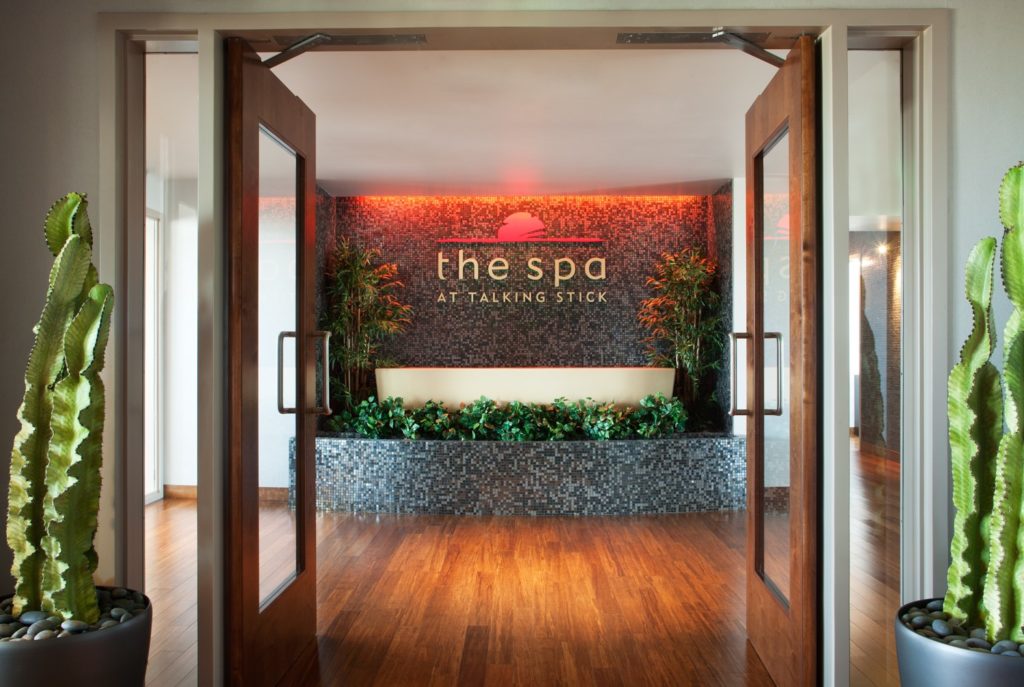 The Spa at Talking Stick is a luxurious open-air space located on the 14th floor of Talking Stick Resort. It features private rooms with unparalleled views of the Valley. Experience relaxation elevated and treat your mind, body, and spirit with therapeutic and beautifying treatments at a premier Arizona spa.
True to the heritage and traditions of the Salt River Pima-Maricopa Indian Community, they offer treatments inspired by products made with culturally significant ingredients.
Revive Spa at JW Marriott
5350 E Marriott Dr, Phoenix, AZ 85054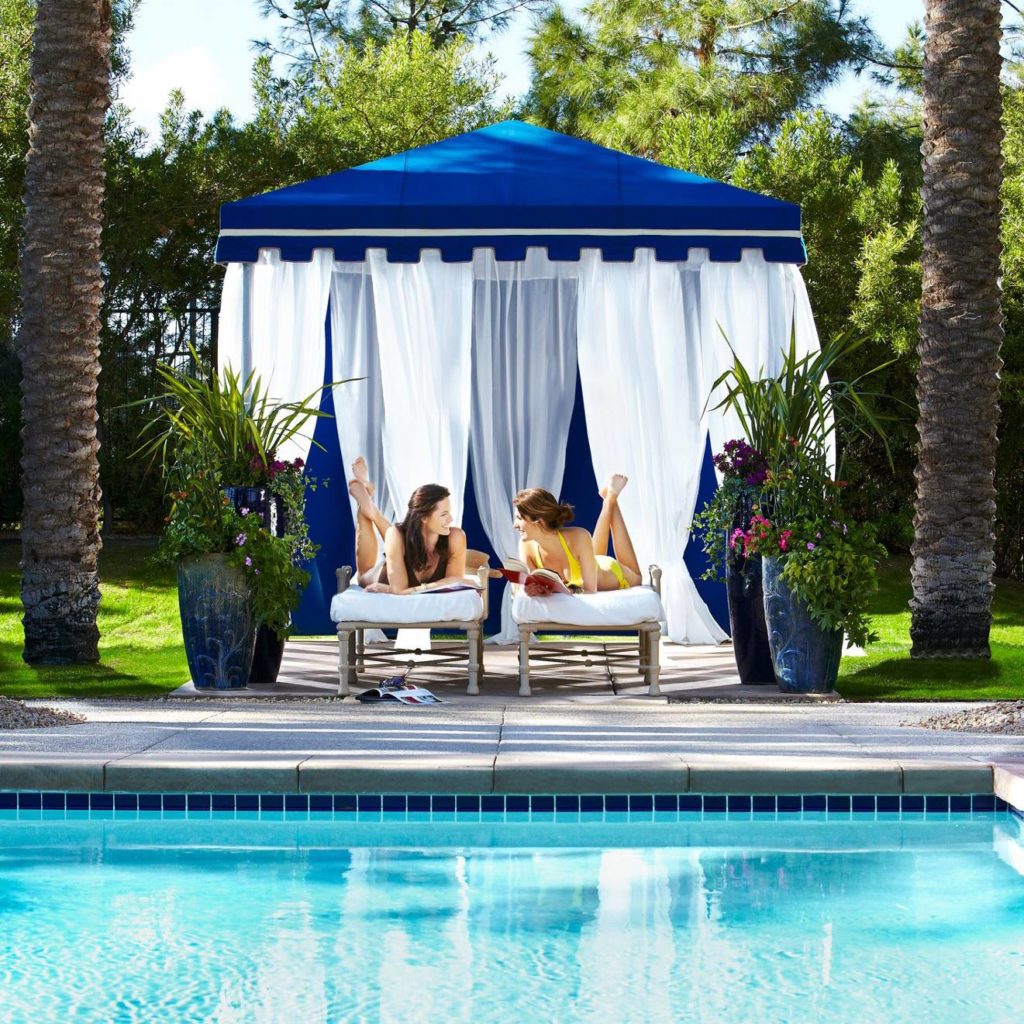 Experience the tranquillity of Revive day spa in Phoenix, surrounded by the breathtaking beauty of the Sonoran Desert and majestic mountains.
This expansive spa complex exudes serenity from the treatment and relaxation rooms to the palm-lined sanctuary pool, cabanas, sauna, steam rooms, bistro and salon.
Saguaro Spa
4000 N Drinkwater Blvd, Scottsdale, AZ 85251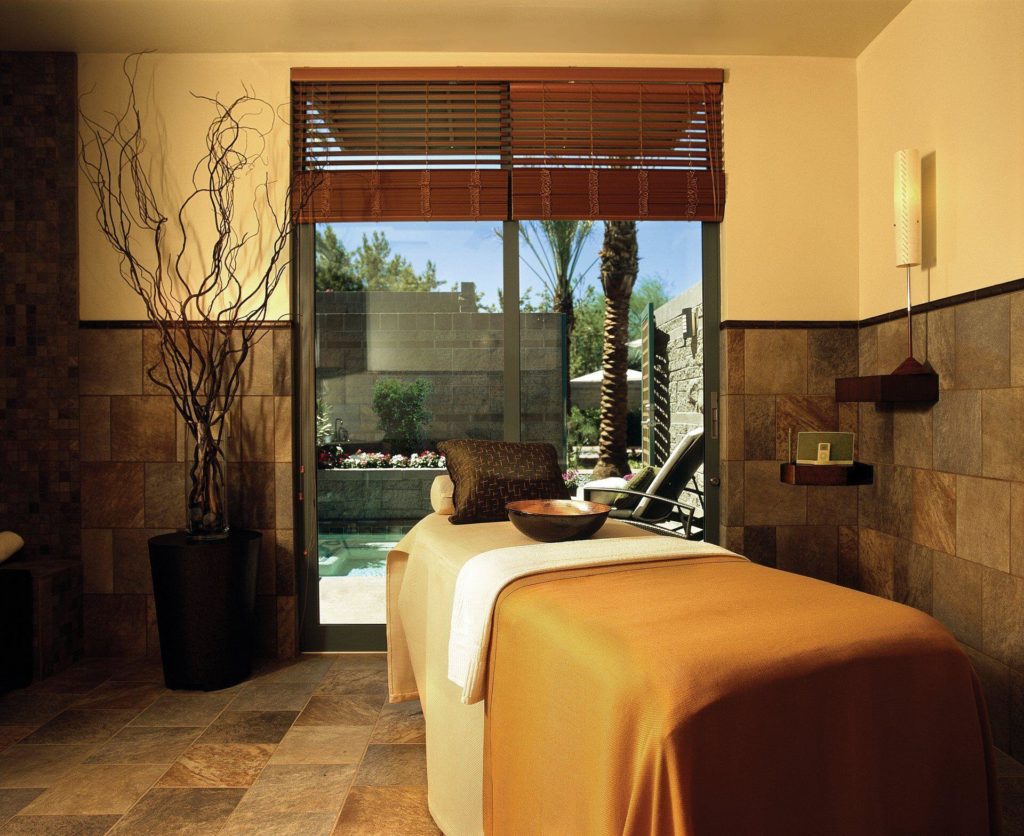 The Saguaro Spa is a welcoming oasis of tranquillity amidst the vibrant Old Town Scottsdale. Offerings include hydrating facials from ilike and a signature line of desert inspired products for massages and body treatments – all reinterpreted with a
Nuevo Latin sensibility. From Aloe Limon cool to Mexican Cocoa warmth, experience a range of services that will be sure to rejuvenate.
Boulders Resort & Spa
34631 N Tom Darlington Dr, Scottsdale, AZ 85262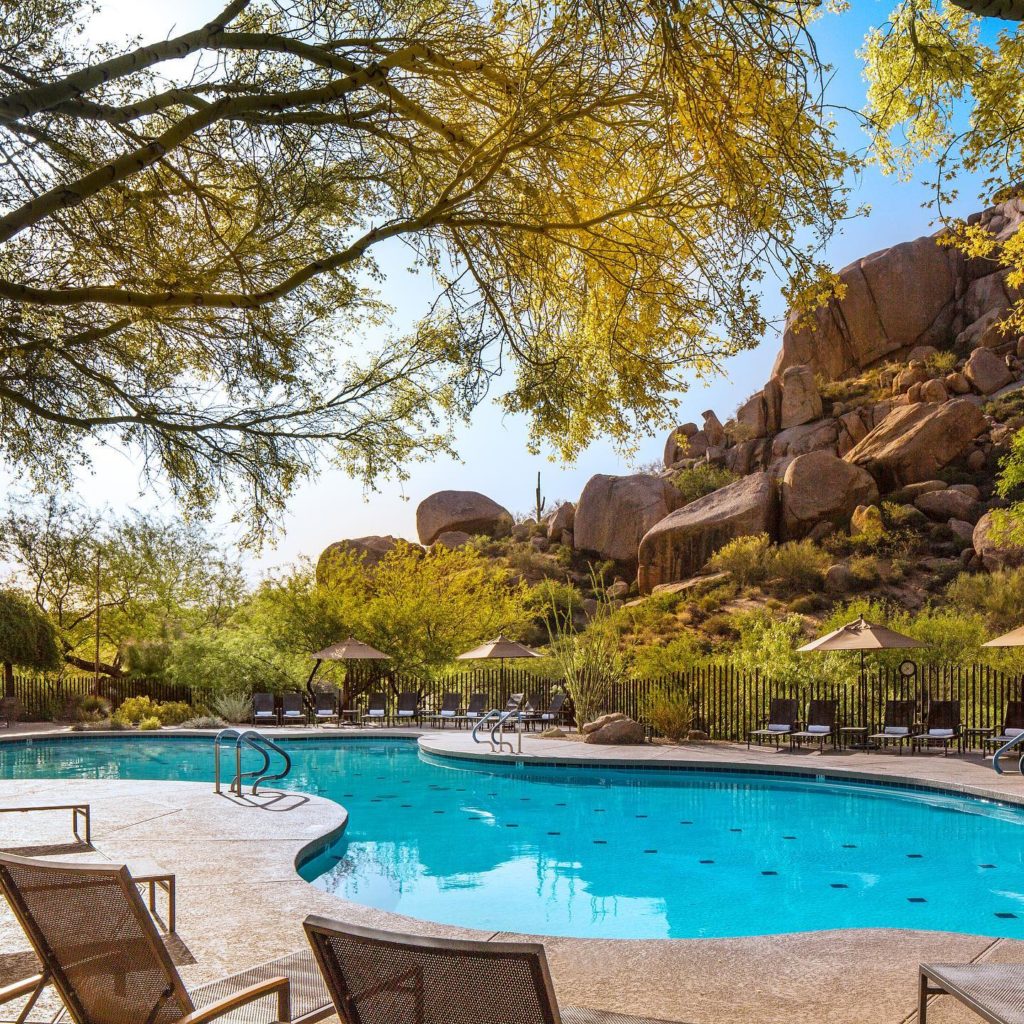 The Boulders Resort & Spa offers luxury rooms and vacation rental homes. Restore mind and body in their spa, offering stimulating revitalisation through the art of massage, the science of facials, and other refreshing therapies infused with ingredients from the Boulders' desert environment.
Whether you're detoxifying, meditating in their signature labyrinth, or reclining alongside the heated swimming pool, you'll find this luxurious spa offers everything you need.
Arizona Biltmore at the Waldorf Astoria
2400 E Missouri Ave, Phoenix, AZ 85016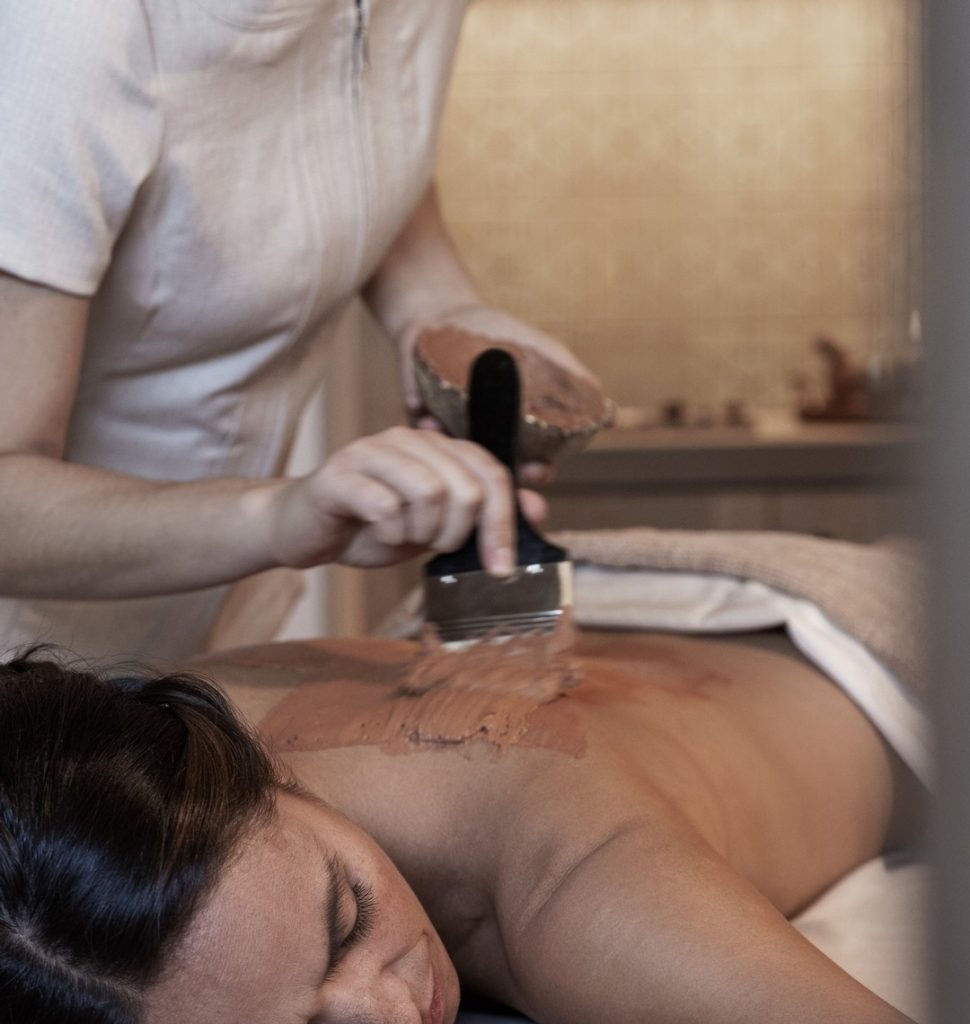 Arizona Biltmore is a desert oasis offering exceptional accommodations, including seven pools, two golf courses, a new spa and dining. Their reimagined spa experience is inspired by the connection between the desert and the cosmos.
Tierra Luna is reinventing the modern spa experience creating a place of sensorial adventure. Within these rituals, the desert's healing properties are harnessed in a range of memorable experiences.
The Canyon Suites at the Phoniecian
6000 E Camelback Rd, Scottsdale, AZ 85251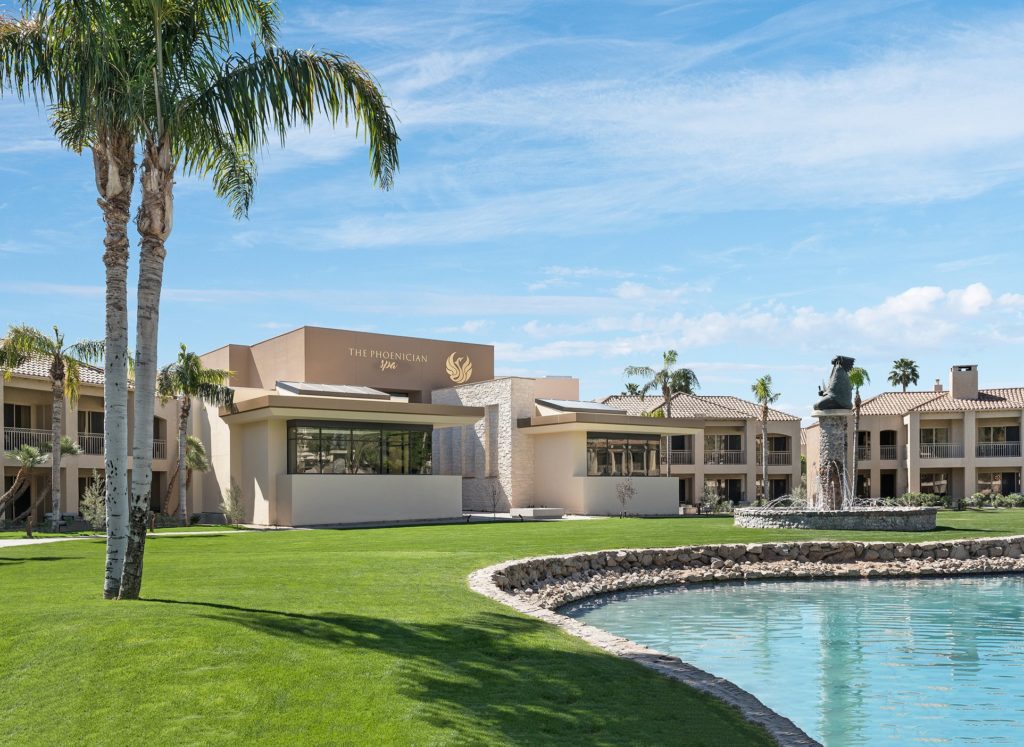 The Phoenician Spa rises in celebration of the individual spirit, nurturing and contemporary in its approach to iconic service, relaxation and overall well-being.
At its essence is a collection of exclusive offerings, transformative in nature – affecting peace, purity and strength well beyond the spa experience. Like the mythical Phoenix, guests rise brilliantly and emerge anew.
Arizona Grand Resort & Spa
8000 Arizona Grand Pkwy, Phoenix, AZ 85044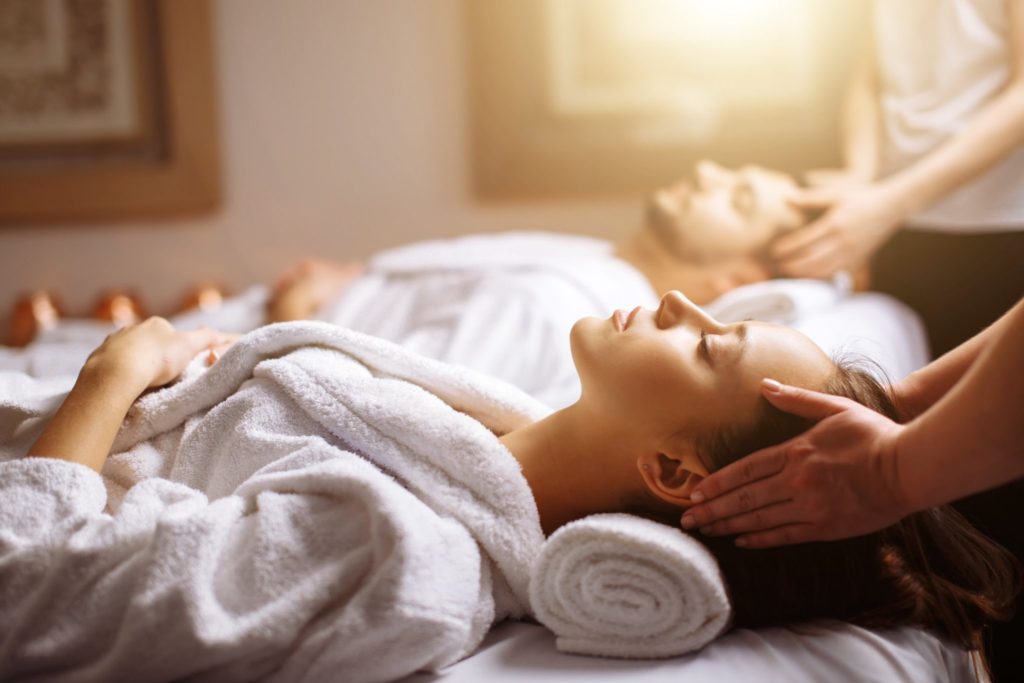 Choose from a complete menu of relaxing massage treatments, rejuvenating facials, therapeutic body treatments or one of their many salon services, and appreciate all
that this luxury Arizona spa has to offer. They have custom massage, aromatherapy, eye pads, hot towels, heat pads and iced towels for your convenience.
Spa at Camelback Inn
5402 E Lincoln Dr, Scottsdale, AZ 85253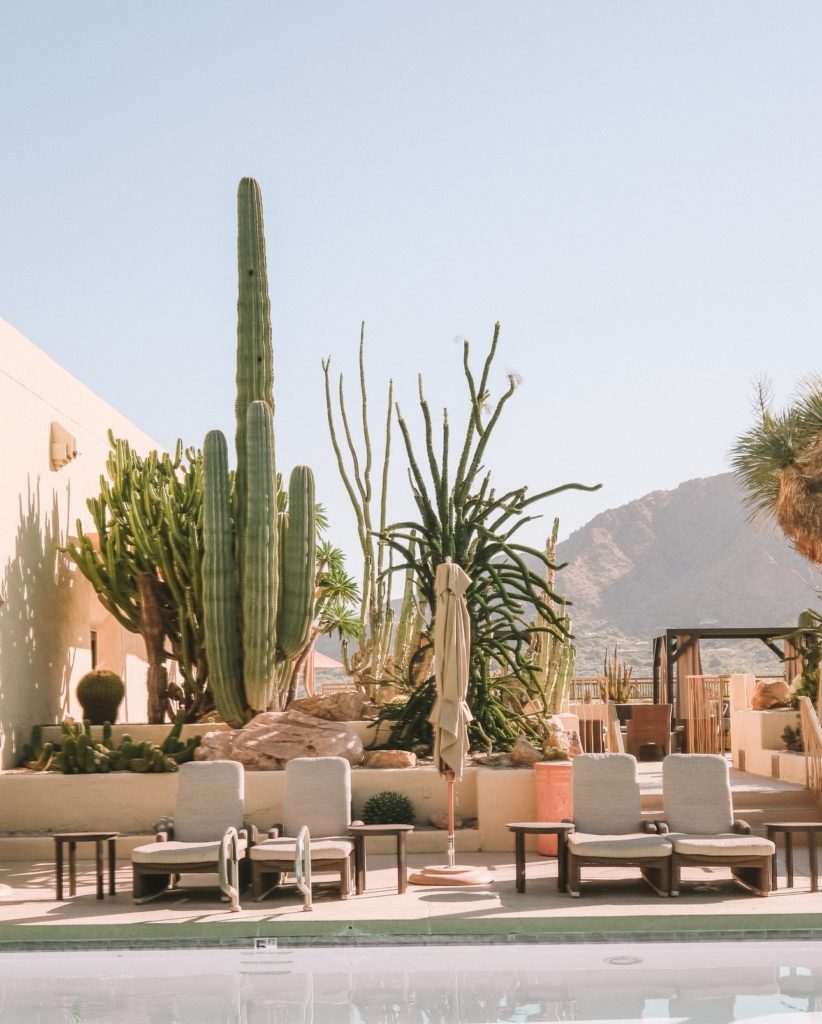 Treat yourself to a visit to this 32,000-square-foot spa and wellness facility in the Sonoran Desert with a pool, saunas, steam baths and whirlpools.
The Spa at Camelback Inn boasts a full range of services and 30 treatment rooms in their Scottsdale resort.
Aji Spa at Sheraton Grand at Wild Horse Pass
5594 W Wild Horse Pass Blvd, Chandler, AZ 85226
In the heart of the Sonoran Desert is Aji Spa, a five-Star therapeutic oasis designed with the physical and spiritual needs of its guests in mind.
Bringing together contemporary spa treatments with the sacred doctrines of the Pima and Maricopa tribes who have inhabited the land for centuries, Aji Spa at Sheraton Grand at Wild Horse Pass will rejuvenate and replenish all who visit this authentic and tranquil resort spa.
Arizona Spa at Westin Kierland Resort
6902 E Greenway Pkwy, Scottsdale, AZ 85254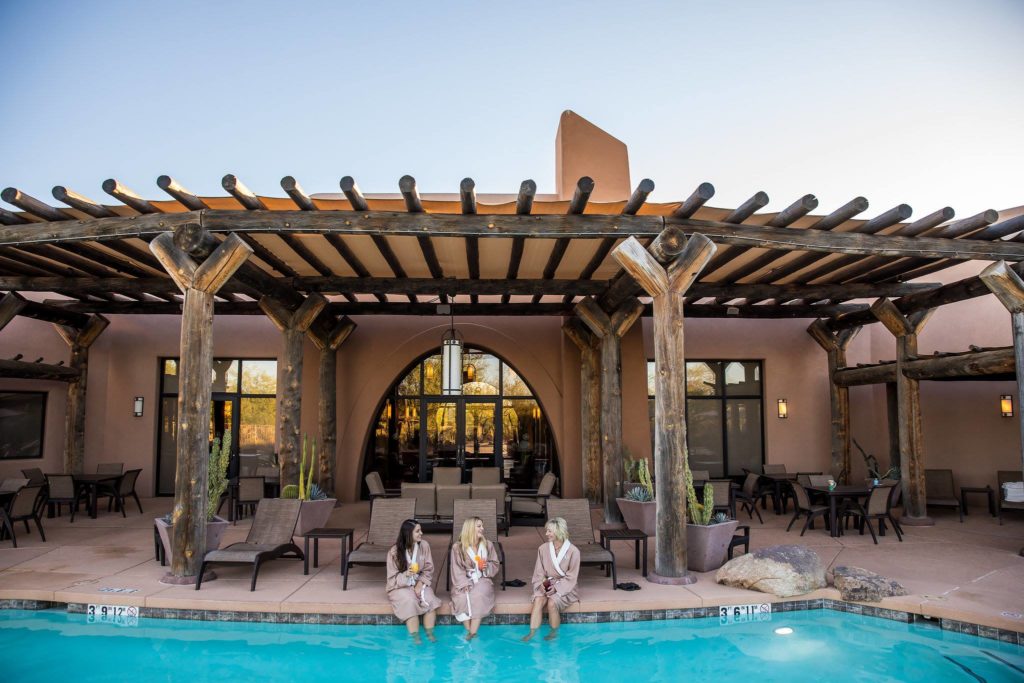 Relax at Agave, The Arizona Spa & Salon at this resort in Scottsdale. Their day spa offers massages, facials and an array of rejuvenating treatments for body, hair, nails and skin. Explore Scottsdale from the hotel in the Sonoran Desert.
See world-class shopping at Kierland Commons, conveniently located within walking distance of our hotel.
Looking for other best Spa Day in different locations, make sure you check out Best Spas in USA