Looking for the Best Spas London can provide, there are lots of great London spa breaks to choose from.
Whether you are looking for a luxury pamper day or a longer Spa Break London has lots of options from spa hotels in London to a day spa London has you covered, check out these Spas in London:
47 Best Spas London has to Offer
The Spa at 45 Park Lane
The Dorchester, 53 Park Lane, London W1K 1QA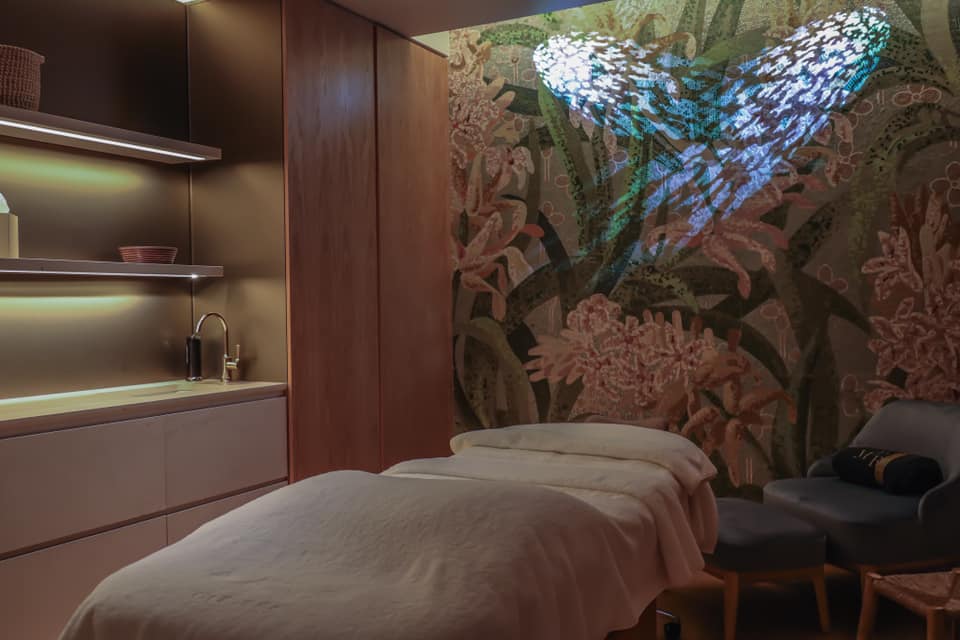 This spa, designed by Jouin Manku, gives a feeling of calm and tranquillity to relax in at your leisure.
Featuring a swimming pool, sauna, steam room, and hydro pool, state-of-the-art gym and relaxation area – this is your new wellness space to enjoy.
Treatments at The Spa at 45 Park Lane are by Valmont and Aromatherapy Associates.
Looking for a longer Spa Break, why not stay over at 45 Park Lane
Mandarin Oriental London
66 Knightsbridge, London SW1X 7LA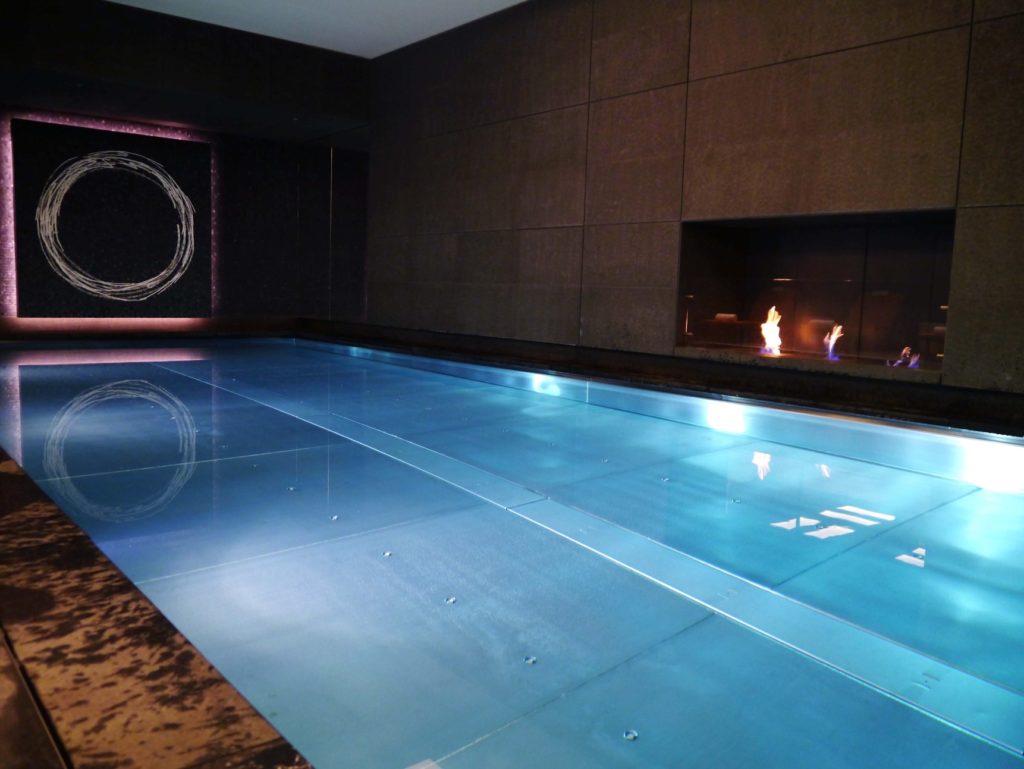 An oasis of calm, the extensively restored and enlarged Spa at Mandarin Oriental, London is a place to enjoy peace and serenity and to restore mind, body and soul.
The Spa offers a diverse range of treatments from traditional Chinese medicine, Bastien Gonzalez renowned manicures and pedicures and anti-ageing Nescens facials.
Alongside 13 treatment rooms, you'll find the Oriental Suite, featuring two massage beds and a Rasul water temple – its health-enhancing heat, steam and mud are the ultimate in conditioning treatments.
Looking for a longer Spa Break, why not stay over at Mandarin Oriental London
The Beaumont Spa
8 Balderton Street, Brown Hart Gardens, London W1K 6TF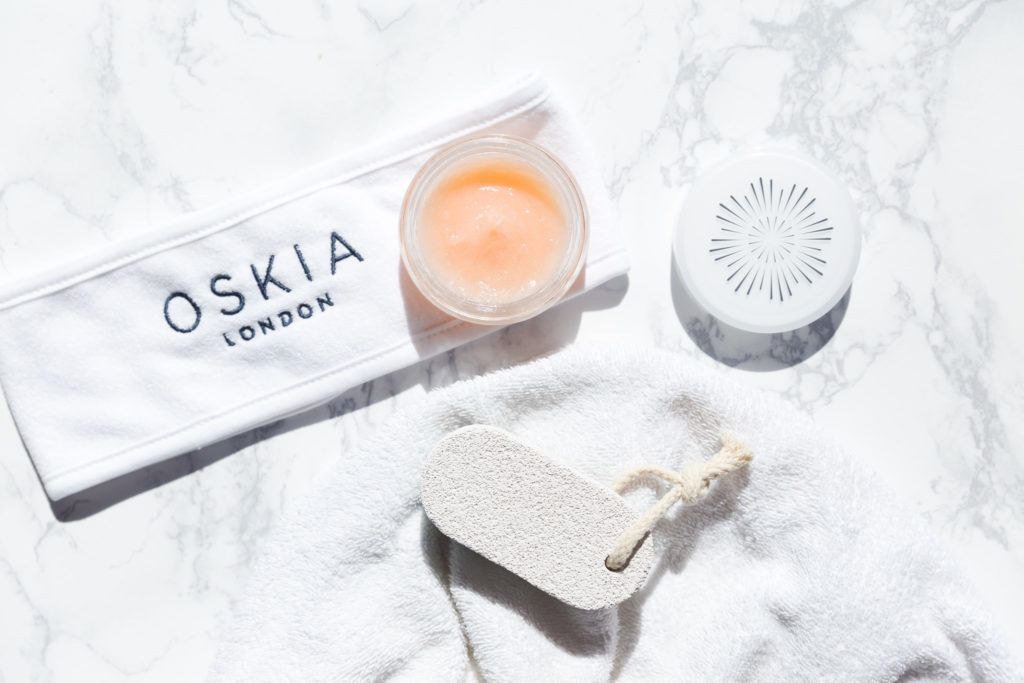 The Beaumont Spa provides an oasis of tranquillity and revitalisation in calm white-marble Art Deco surroundings.
Choose from a range of massage, facial and hamam treatments for men and women, as well as manicures and pedicures, or visit the salon for all of your hairdressing and grooming needs.
The Beaumont Spa also features a fully equipped gym, sauna and steam room.
The Spa at the Four Seasons, Ten Trinity Square
10 Trinity Square, London EC3N 4AJ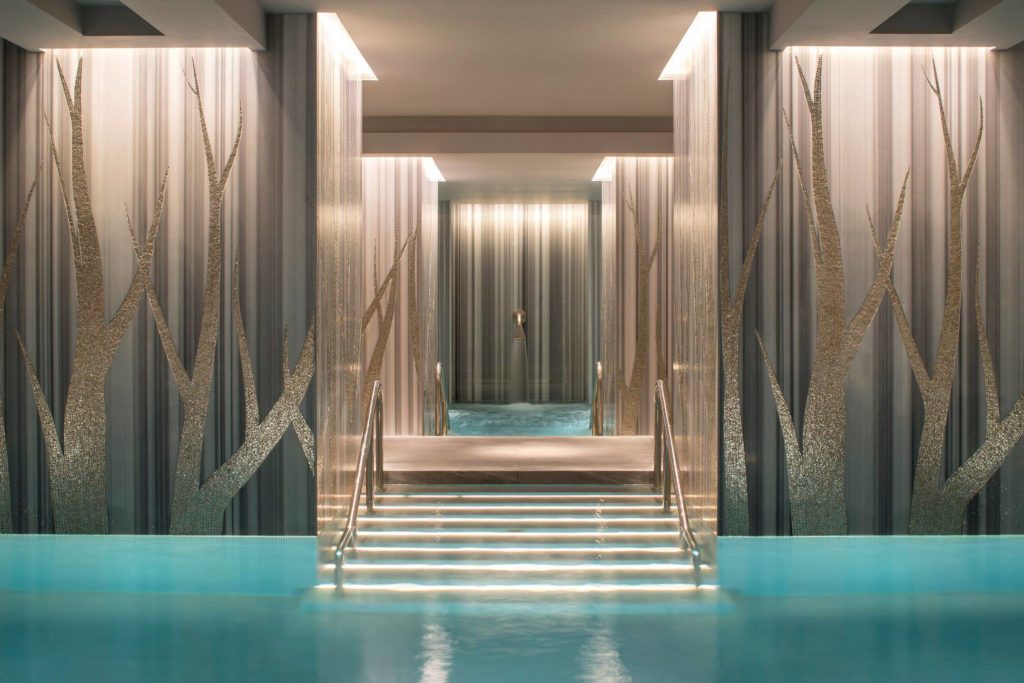 Spa Day Passes offer the opportunity to indulge yourself and discover the excellent facilities.
Day passes include full access to the Spa facilities, including swimming pool, vitality pool and fitness centre.
Luxurious and indulgent their therapeutic full body massage unites effective, targeted massage with soothing and nourishing essential oils to ensure the very best results for each individual's needs.
Looking for a longer Spa Break, why not stay over at Four Seasons Ten Trinity Square
Natura Bissē
The Village Westfield Shopping Centre, Ariel Way, London W12 7GQ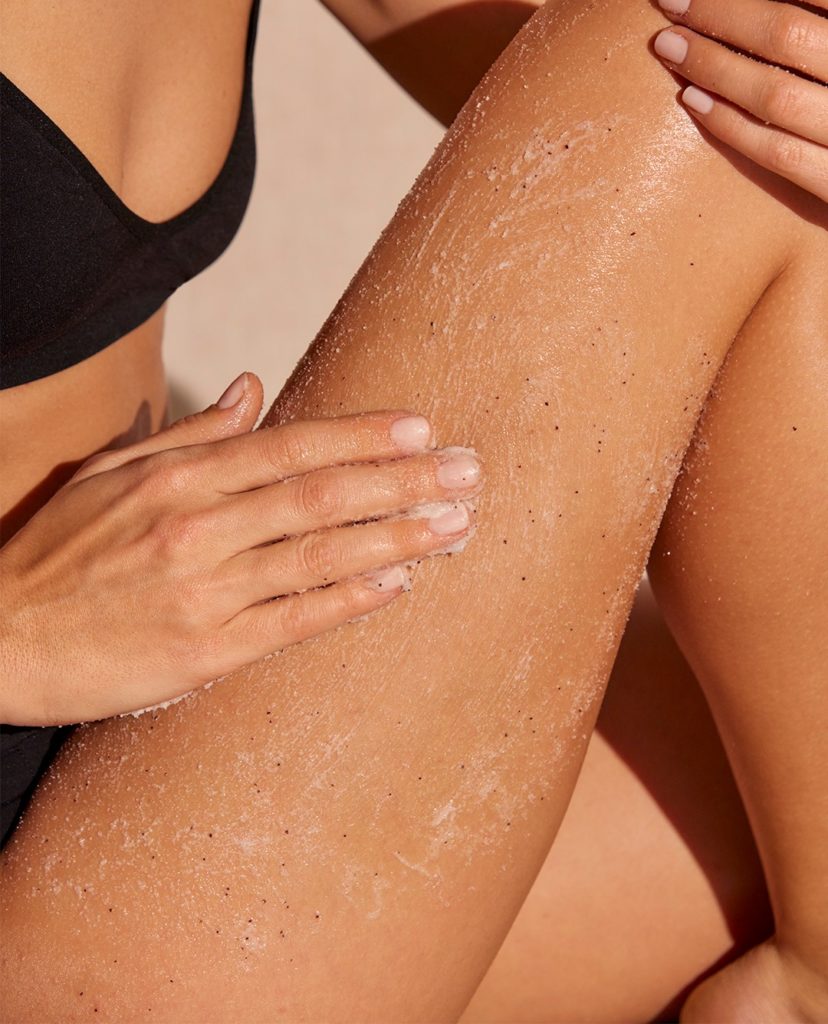 Voted World's Best Spa Brand 2018 and 2019, Natura Bissé, the pioneering Spanish luxury skincare company, has their first stand alone day spa at Westfield in London.
A unique space dedicated to wellness and skincare The Natura Bissé Spa at the Village features both a luxurious Mediterranean inspired spa as well as a boutique area where you can discover the whole Natura Bissé skincare range in one place for the first time.
Ushvani Spa
1 Cadogan Gardens, London SW3 2RJ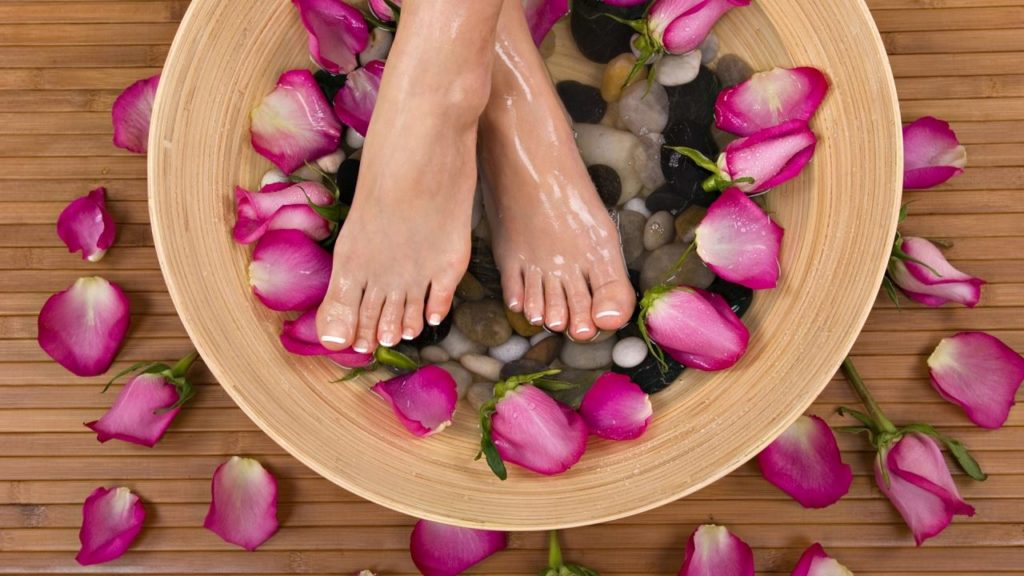 Ushvani, London's most luxurious day spa is an oasis of tranquillity situated in the heart of Chelsea. The Ushvani philosophy is guided by the principles of nurture, total well-being, relaxation and healthy indulgence, which are reflected in the superlative quality of the treatments on offer.
Experience contemporary mandi baths to the specially commissioned Malaysian artworks throughout the spa and the delicate aroma of ginger, nutmeg and pandan leaves which greets you on arrival.
South Kensington Club
42 Harrington Road, South Kensington, London SW7 3ND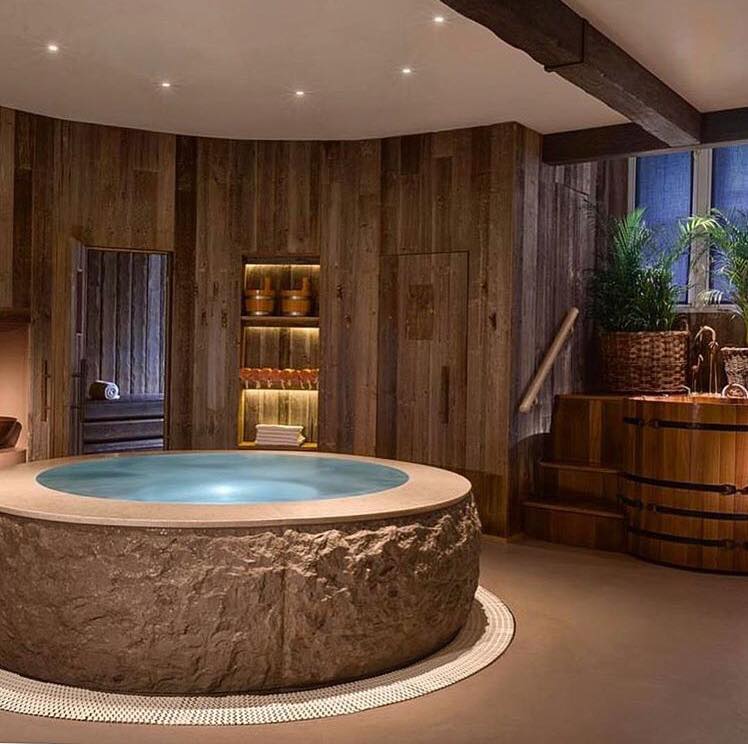 The South Kensington Club's traditional Russian bathhouse is truly unique and offers a wide range of treatments in the communal and private banya cabins.
The traditional wood panelled Russian banya is considered more humid and less hot than the conventional Nordic sauna.
After the heat take a room temperature shower, a dip in the cold water jacuzzi, or a plunge in the ice-cold tub.
The steam of the hammam promotes healthy blood flow, transporting oxygen to all areas of the body and helping to clear skin impurities. Regular exposure to the steam can also decrease the level of the cortisol stress hormone.
Ilapothecary
99 Kensington Church Street, London W8 7LN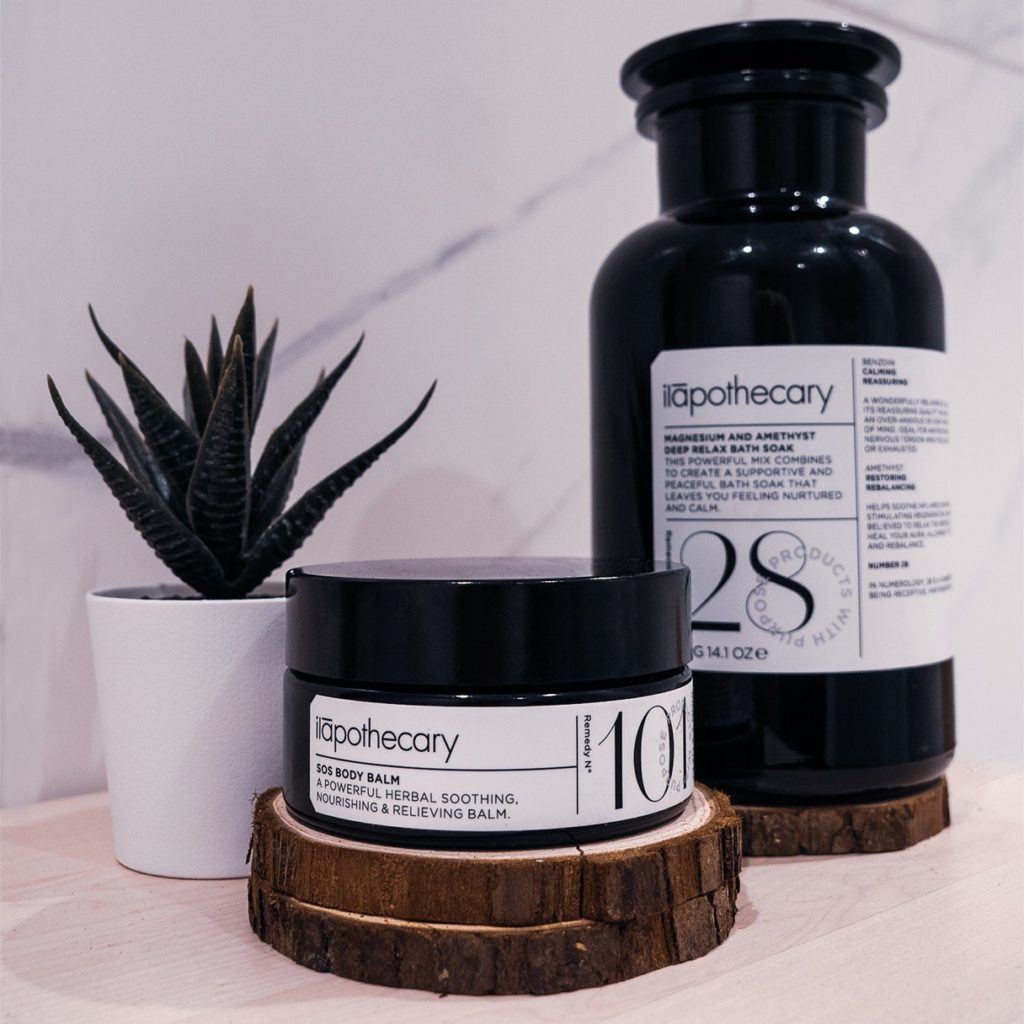 Ilapothecary at 99 Kensington Church Street is an urban hideaway offering a selection of healing therapies, unique remedies and workshops to help you create solutions to issues you may be facing, relieve bodily symptoms and escape from stresses of urban living.
Bulgari Spa
171 Knightsbridge, London SW7 1DW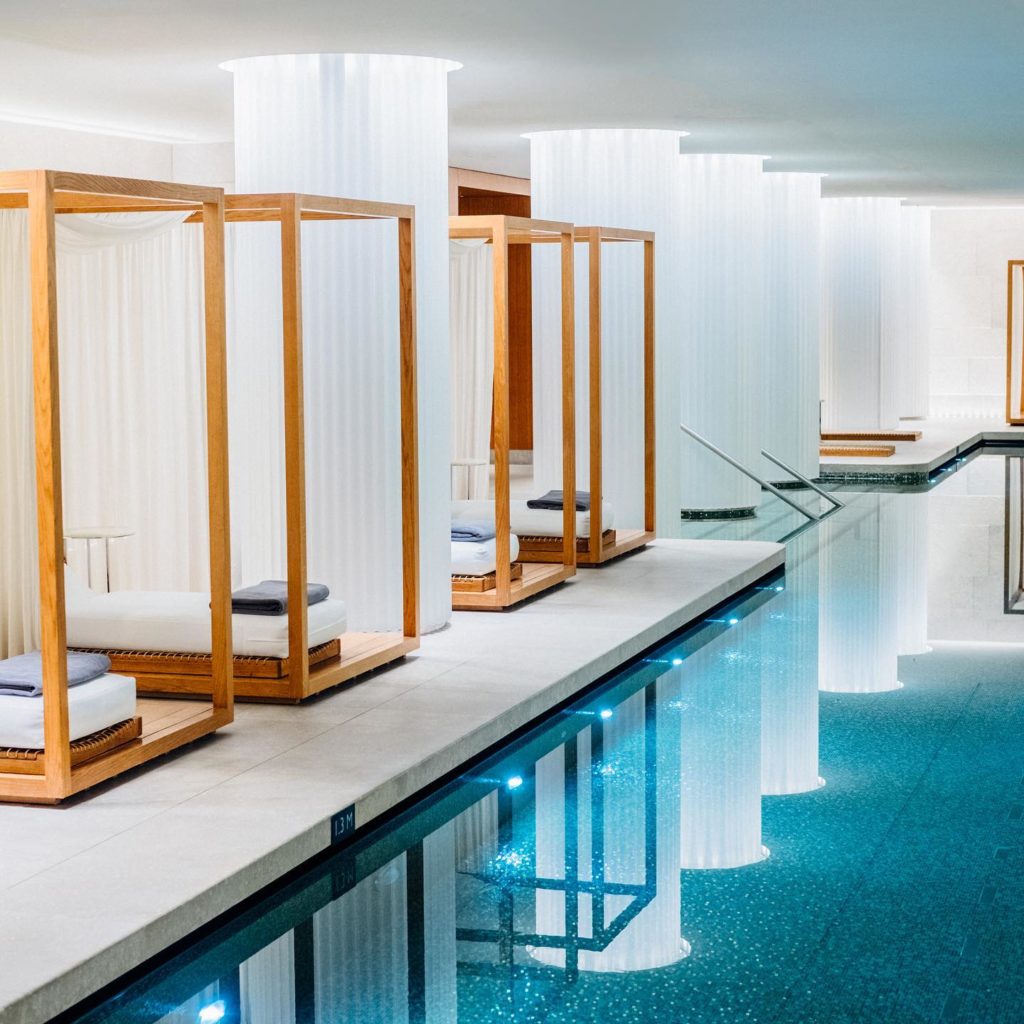 The Bulgari Spa, is one of the largest and most exclusive spas in central London.
The creation of Antonio Citterio Patricia Viel and Partners, has been artistically crafted from onyx, oak and Vicenza stone. Arranged over two levels, this urban oasis of tranquillity, boasts a 25m swimming pool lined with green and gold mosaic and vitality pool entirely covered by gold leaf tiles.
The spa includes 11 private treatment rooms and one double spa suite, complete with its own steam room and a hydromassage and private treatment room.
SENSE SPA at The Rosewood
252 High Holborn, London WC1V 7EN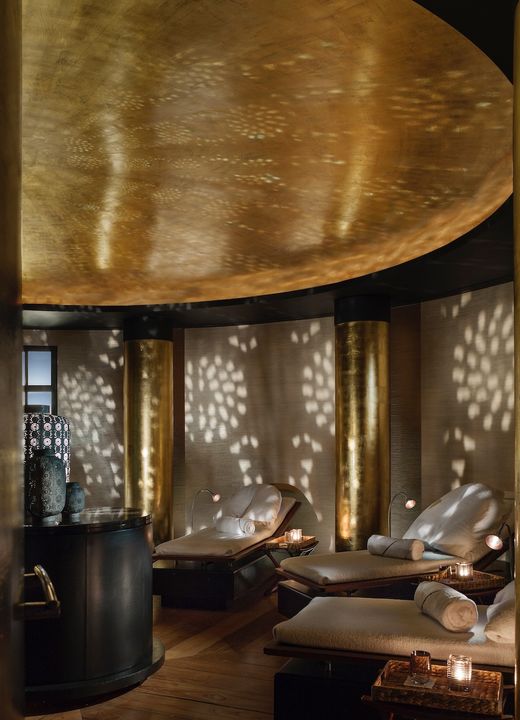 Discover ultimate tranquillity at Sense, A Rosewood Spa, offering an array of nurturing treatments from unique spa brands and expert therapists.
The healing traditions of British people have been refined over hundreds of years, intertwining exotic ingredients with European touch, a combination unlike anything you have ever experienced.
Looking for a longer Spa Break, why not stay over at The Rosewood
A Place to Heal by Arrigo
118B Holland Park Avenue, London W11 4UA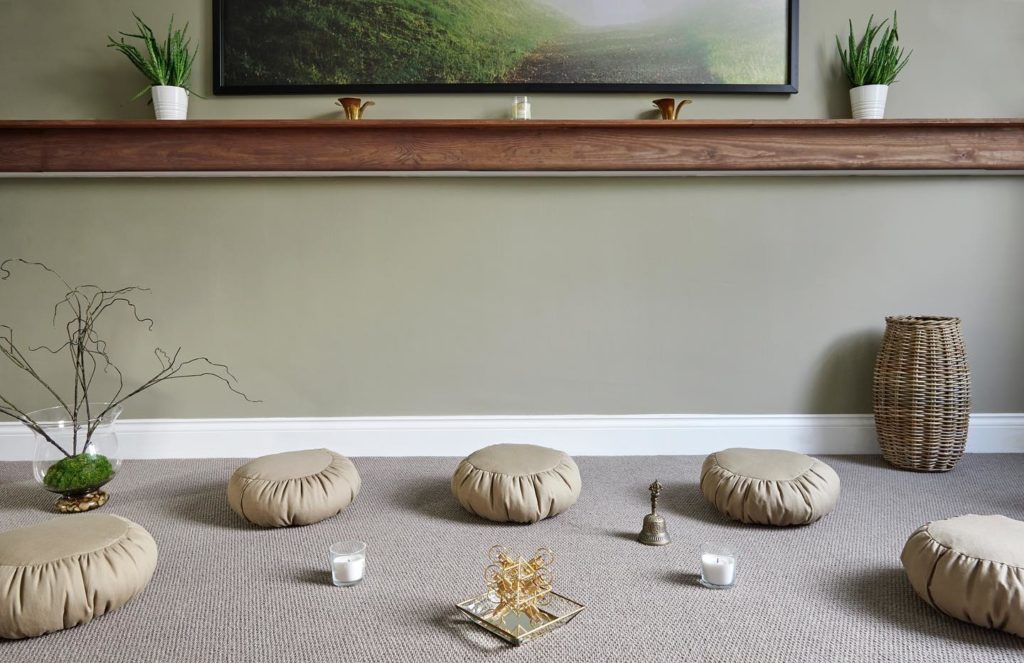 A Place to Heal by Arrigo offers an escape from the fast-lane of everyday life to reflect, learn, commune and find inner calm, inspired by leading thinkers and specialist therapists.
The programme of events, lectures, workshops and one-to-one consultations provide teaching, skills, philosophical enquiry, ancient wisdom and healing for people living with anxiety, depression, stress, trauma and addiction, as well as those simply seeking to have a better understanding of themselves and relate more deeply to the world around them.
ESPA at Corinthia
Whitehall Place, London SW1A 2BD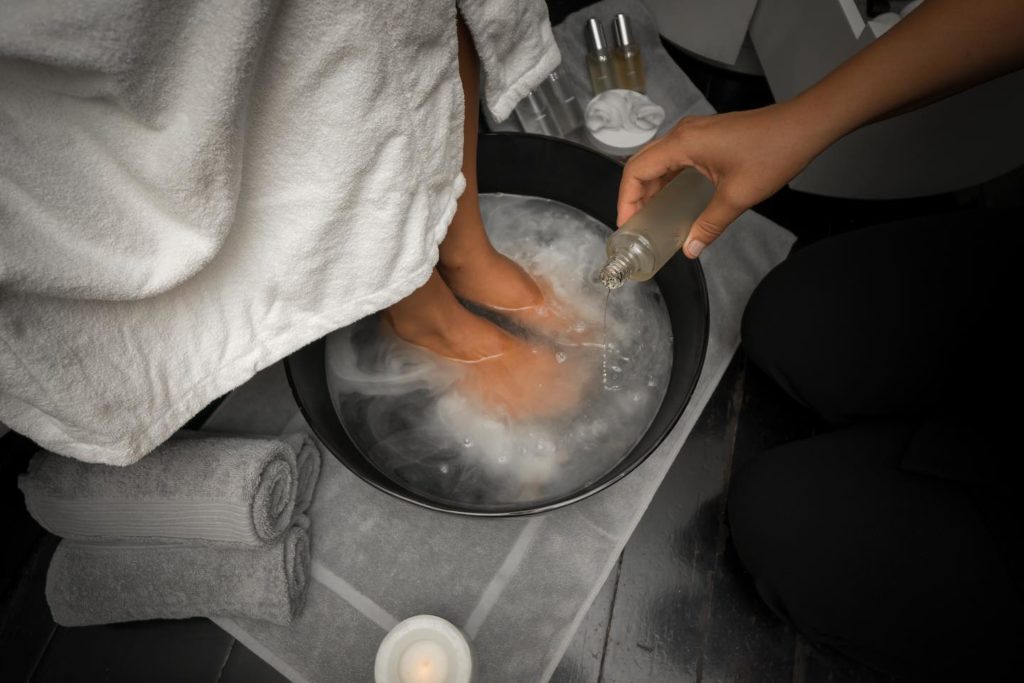 The treatments at ESPA use award-winning products as well as other exceptional industry brands to deliver outstanding results.
Personalised to your every need, treatments include a range of relaxing body and facial therapies in a tranquil oasis set in the heart of London. Linger for hours in the breathtaking spa.
Immerse yourself in deeply revitalising thermal spa facilities, from vitality pool and amphitheatre sauna to black marble steam room, relaxing sleep pods and many more to discover. Experience pass £165
Looking for a longer Spa Break, why not stay over at Corinthia London
Cloud Twelve Spa
2 – 5 Colville Mews, London W11 2DA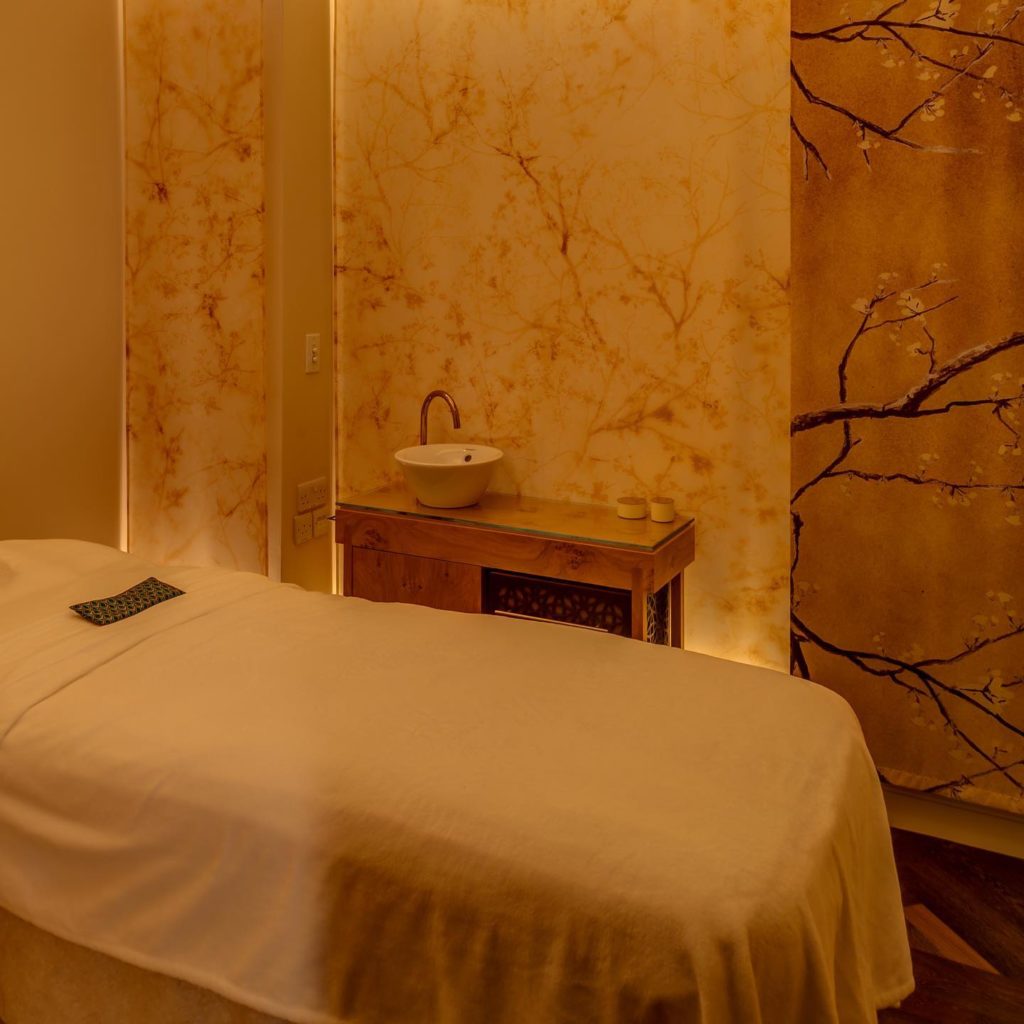 Cloud Twelve is a one-of-a-kind wellness and lifestyle club in the heart of Notting Hill. It follows a Feng Shui philosophy to ensure the free flow of harmonious energy throughout all three floors.
Treatments include the best of Western and Asian philosophies including massages, facials, pre and postnatal rituals and treatments for men.
To enhance your spa experience, why not book our couples' suite equipped with Dolomites quartz beds to help promote a deeper state of relaxation, or explore our thermal areas – sauna, steam and Himalayan salt room.
Bamford Haybarn Spa at the Berkeley
Wilton Place, Knightsbridge, London, SW1X 7RL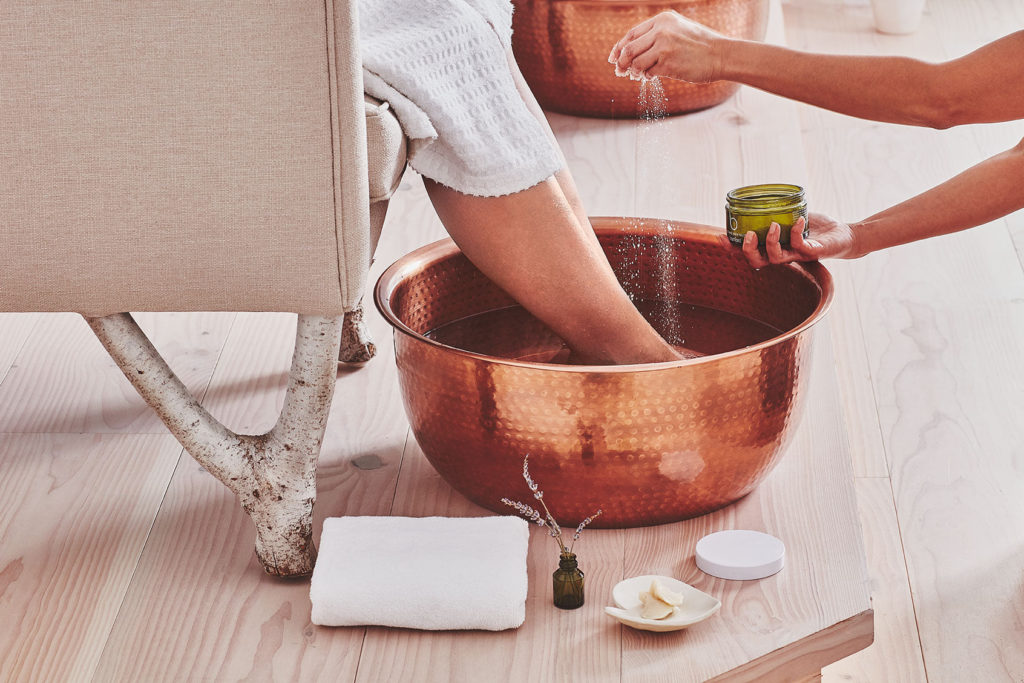 Rooted in a holistic approach to wellbeing, treatments here are more than skin deep. Your body is revitalised, mind soothed and spirit lifted.

Every formula is British-made by the skincare experts at Bamford and Oskia London for their body treatments and luxury facials. Infused with pure, natural and – where possible – organic extracts, their treatments harness the healing power of nature.
Looking for a longer Spa Break, why not stay over at The Berkeley
The Spa at Four Seasons, Park Lane
Hamilton Place, Park Lane, London W1J 7DR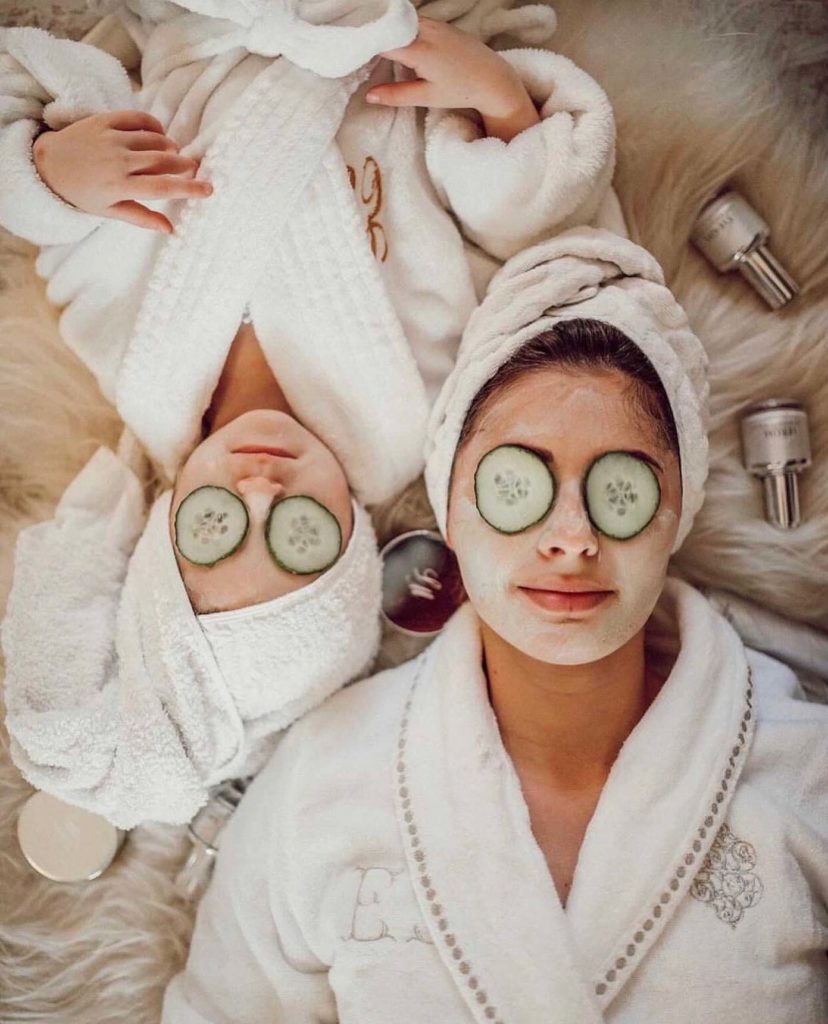 Spa packages at the Four Seasons include personal virtual consultations and a new range of solution-driven treatments in collaboration with British brand The Organic Pharmacy.
Each experience targets one of three key wellness elements: immunity, sleep and detox.
Looking for a longer Spa Break, why not stay over at Four Seasons Park Lane
Aman Spa, The Connaught
The Connaught, Carlos Place, London W1K 2AL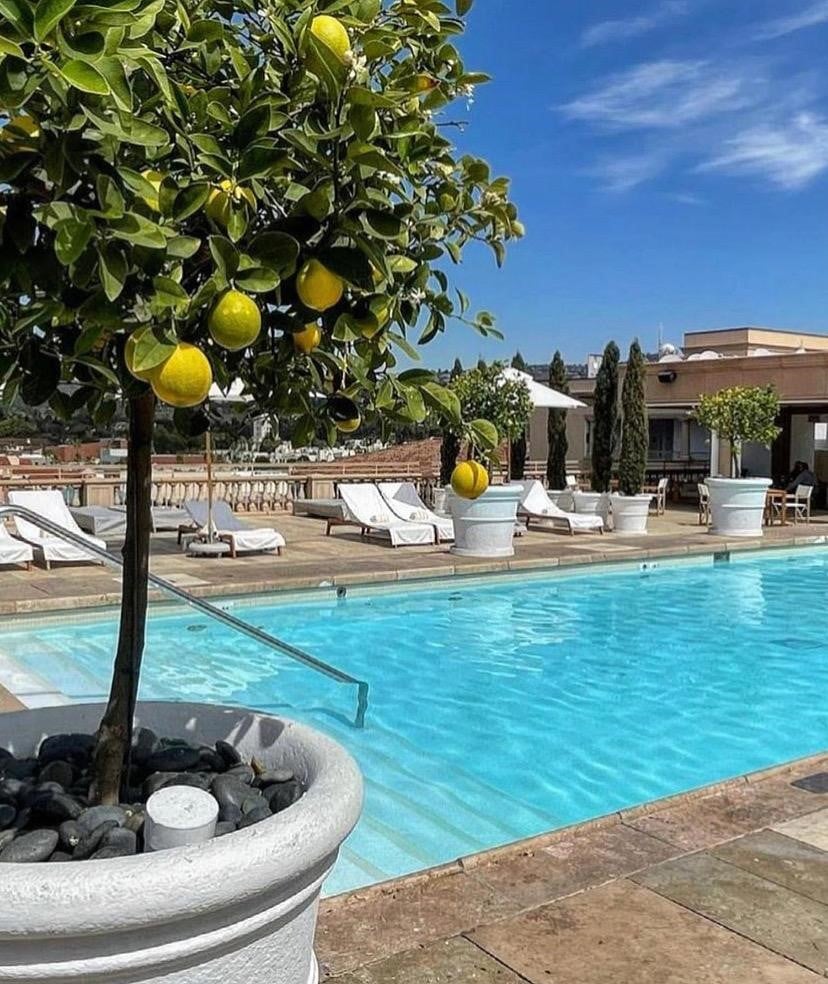 Hidden away at the heart of The Connaught lies the Aman Spa. A place where time seems to stand still, and every moment is devoted to tranquillity. This is the first Aman Spa to be built outside the world-renowned Aman resorts.
From the moment you step in, every sensation invites you to unwind. Take a journey of discovery and reconnect mind, body and spirit – guided by experienced Aman therapists.
Looking for a longer Spa Break, why not stay over at The Connaught
Akasha Spa, Café Royal, Piccadilly
Hotel Café Royal, 68 Regent Street, London W1B 4DY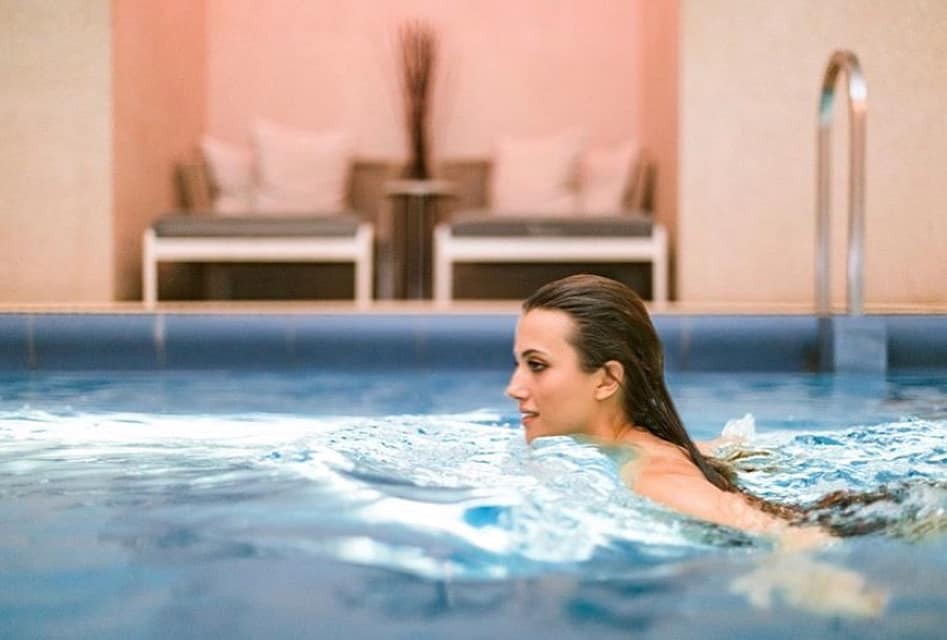 An 18m long lap pool, Hammam, sauna and Jacuzzi form an oasis at the centre of Akasha and in the heart of the city, enhanced further by mood lighting, restorative sounds and uplifting aromas.
Nine treatment rooms, including a double treatment Akasha Suite, offer signature treatments which marry innovative Western practices with ancient Eastern traditions.
There is a private Hammam for purifying scrubs and massages and a Vichy shower for cleansing hydrotherapy rituals. Akasha also boasts London's first Watsu pool for tailored hydro-treatments and guided meditation.
Looking for a longer Spa Break, why not stay over at Hotel Cafe Royal
The Lanesborough Club & Spa
2 Lanesborough Place, London SW1X 7TA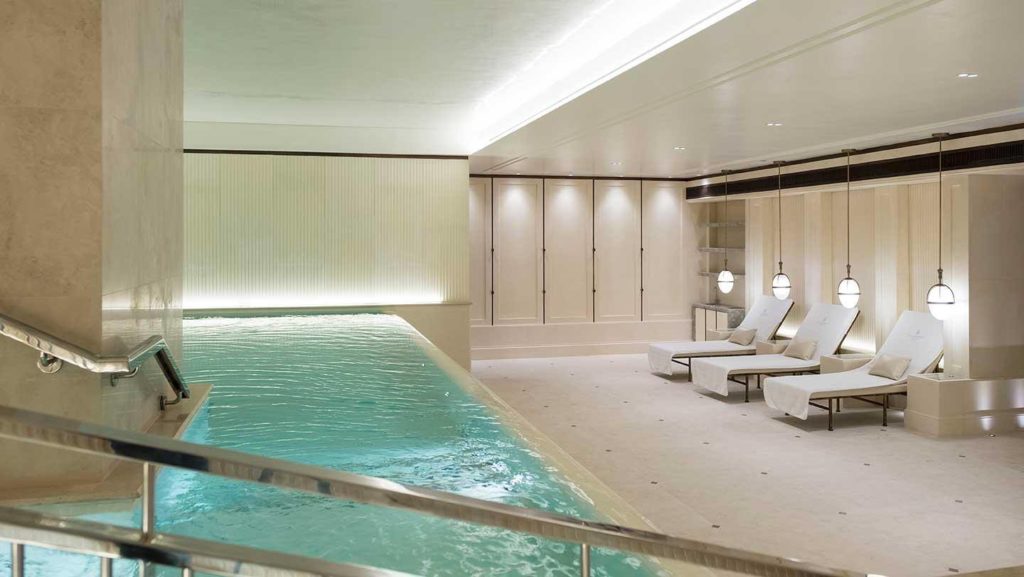 Crowned England's Best Hotel Spa in 2019, The Lanesborough Club & Spa, perfectly positioned between Knightsbridge and Mayfair, is one of London's most exclusive private members' fitness and health clubs and spa, offering members and hotel guests access to internationally recognised experts in the fields of mindfulness, fitness, beauty and wellness. Enjoy some of the finest spa therapy treatments, bringing together much-loved spa and beauty brands ila, Tata Harper and La Prairie. Treatments include massages, facials, manicures and pedicures and bespoke sessions with our resident practitioners.
Looking for a longer Spa Break, why not stay over at The Lanesborough
COMO Shambhala Urban Escape, COMO Metropolitan London
19 Old Park Lane COMO, Metropolitan London, London W1K 1LB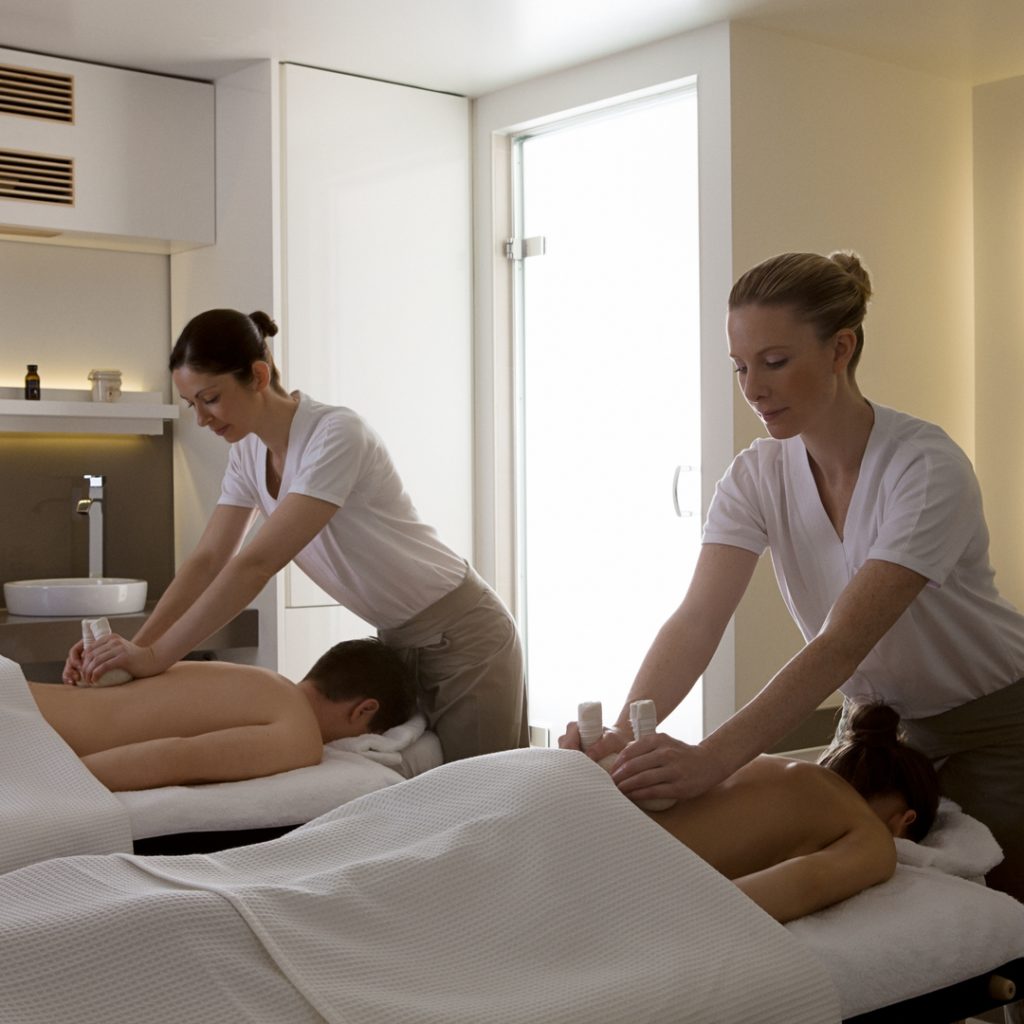 Shambhala Urban Escape focus on the best possible therapies for body and face while the sleek, minimalist interior ensures a peaceful sanctuary for those looking to escape the pressures of city life. There are six treatment rooms, two of which are doubles. One double and single treatment room have private steam facilities.e.
Looking for a longer Spa Break, why not stay over at
The Landmark London Spa and Health Club
222 Marylebone Road, London NW1 6JQ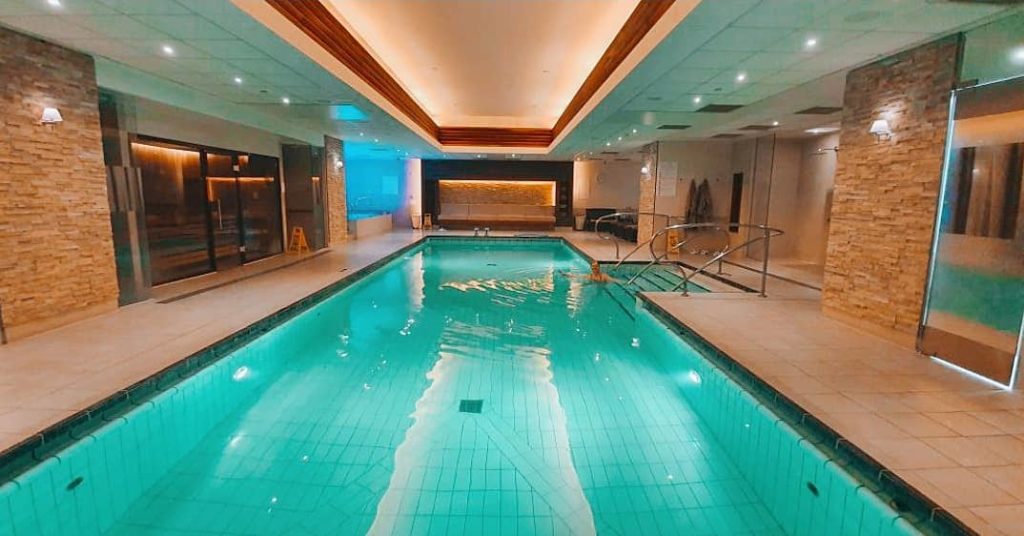 Swim or steam, exercise away the stress or indulge in exclusive body treatments. A sensuous Spa and wellness centre featuring an array of facilities and treatments for relaxation, exercise and pure enjoyment.
A simply beautiful pool, private gym and sensuous treatment rooms, a secret hideaway to ease the city stress away.
Looking for a longer Spa Break, why not stay over at The Landmark London
May Fair Spa
Radisson Collection Hotel, The May Fair, Stratton Street, London W1J 8LT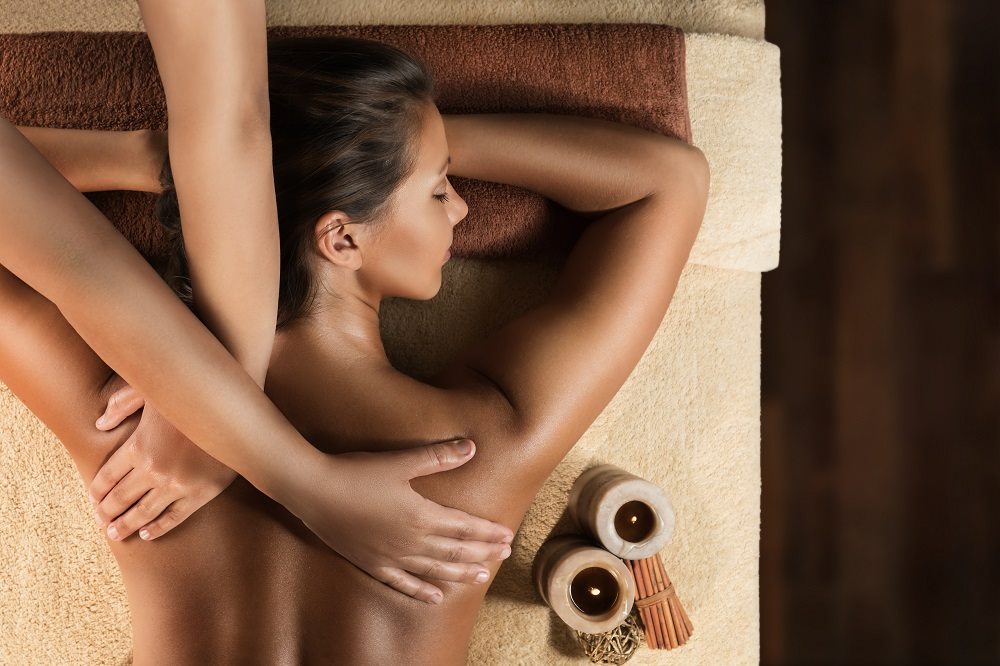 May Fair Spa in London's treatments are carefully structured to put time on hold, creating a discreet, healing inner sanctuary.
Their facilities include an aromatic steam room, herbal sauna, experience showers, ice fountain and candlelit relaxation room with heated beds.
Hotel guests are welcome to purchase a Leisure Pass for £15 which includes access to all wet spa facilities, except the relaxation room.
Looking for a longer Spa Break, why not stay over at The May Fair
St Pancras Renaissance Spa
St Pancras Renaissance Hotel, Euston Road, London NW1 2AR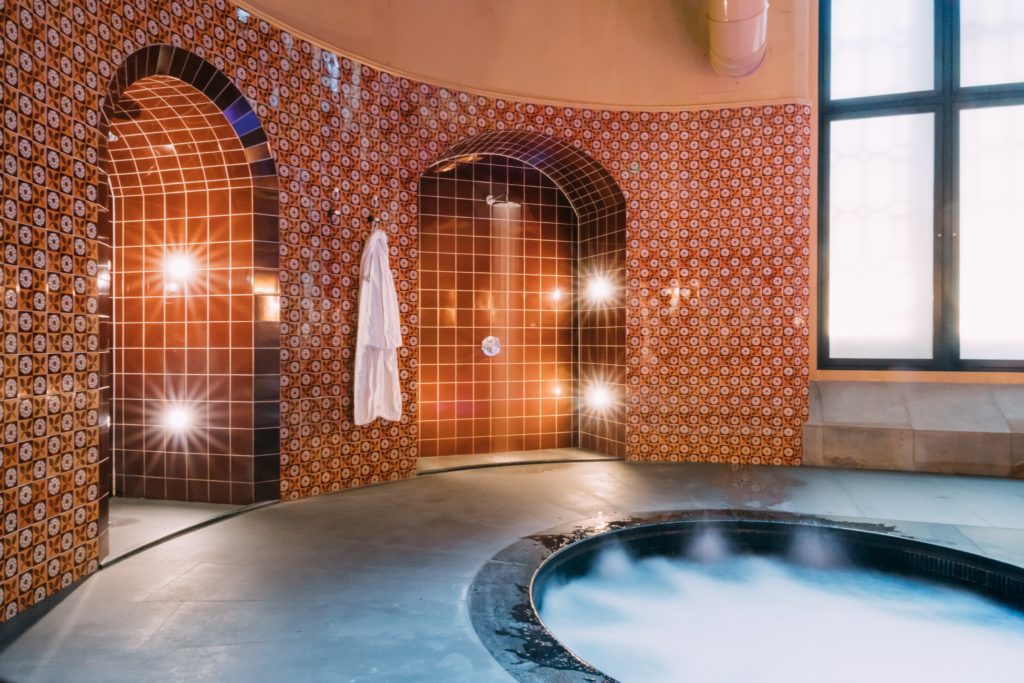 Located at St. Pancras Renaissance Hotel London, this spa is a Victorian inspired haven of renewal and tranquillity.
Boasting a well-equipped gym and relaxing pool, offering a revitalisation of mind and body as breathtaking as the restoration of the hotel itself.
Take a moment away from the city for yourself, to relax within stunning hidden surroundings.
Looking for a longer Spa Break, why not stay over at St. Pancras Renaissance Hotel
Chuan Body + Soul
2 Cavendish Place, London W1B 3DE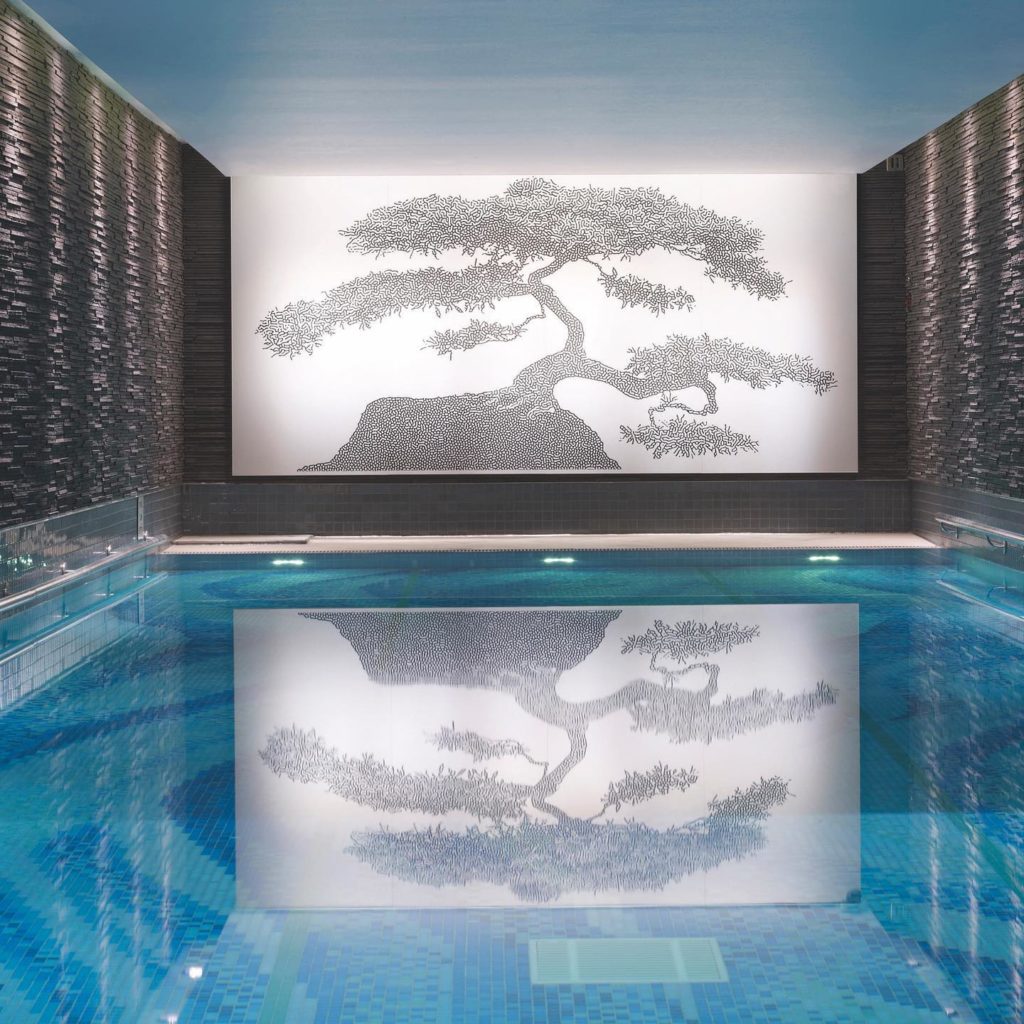 With an aim to provide a journey encompassing total wellness, Chuan Body + Soul focuses on treatments that nurture, balance and restore.
The spa accommodates male and female sauna and steam rooms. With a philosophy steeped in the values of Traditional Chinese Medicine there are so many relaxing treatments to choose from
Spa Illuminata
63 South Audley Street, London W1K 2QS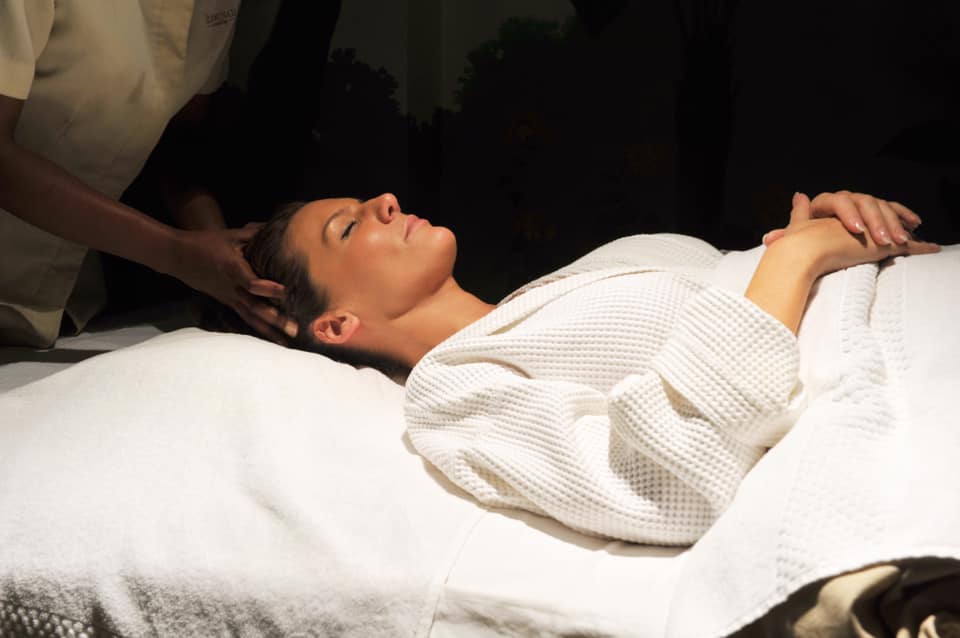 Discover a warm and welcoming haven of peace and tranquillity amidst the hustle and bustle of Mayfair. An oasis of calm, where you are invited to relax and unwind in complete luxury.
This award-winning spa offers an escape from everyday life. Their uniquely holistic approach, combined with the latest results-driven technology, has won much acclaim from the beauty press. Every visit to Spa Illuminata is carefully tailored to the needs of the individual.
Spa Experience
Old Ford Road, Bethnal Green, London E2 9PJ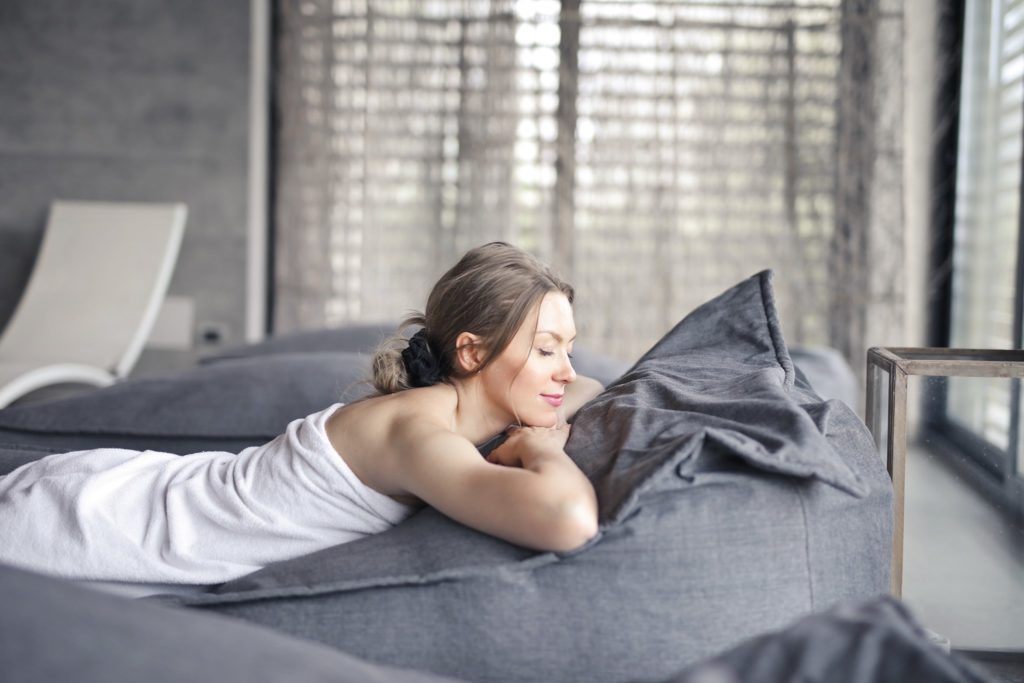 Spa Experience offer a wide range of traditional thermal bath spa therapies to help you destress, relieve aches, pains and stiff joints, relax your muscles, detox your skin and aid respiration and blood flow.
When deciding your thermal spa please be advised that some locations operate male and female only sessions.
From £26
Tower Suites Hotel By Blue Orchid
100 Minories, London EC3N 1JY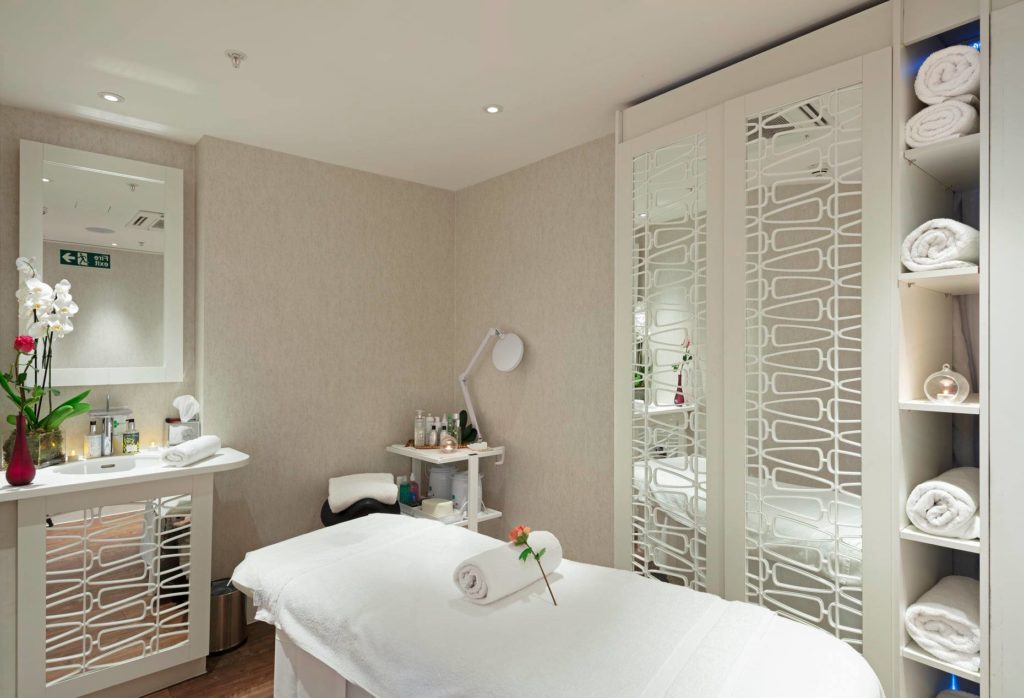 Relax and unwind for a night or two with a treatment of your choice at the luxury Adamo Spa, nestled within Tower Suites.
Pamper yourself with a classic Swedish full body massage or revitalise and release your tension with a deep tissue massage.
Each treatment is combined with a beautifully appointed luxury suite, breakfast and dinner overlooking a world heritage site. For a slice of added healthy indulgence, try a delicious afternoon tea.
Looking for a longer Spa Break, why not stay over at Tower Suites by Blue Orchid
Hilton London Syon Park
Park Road, Isleworth, Brentford TW8 8JF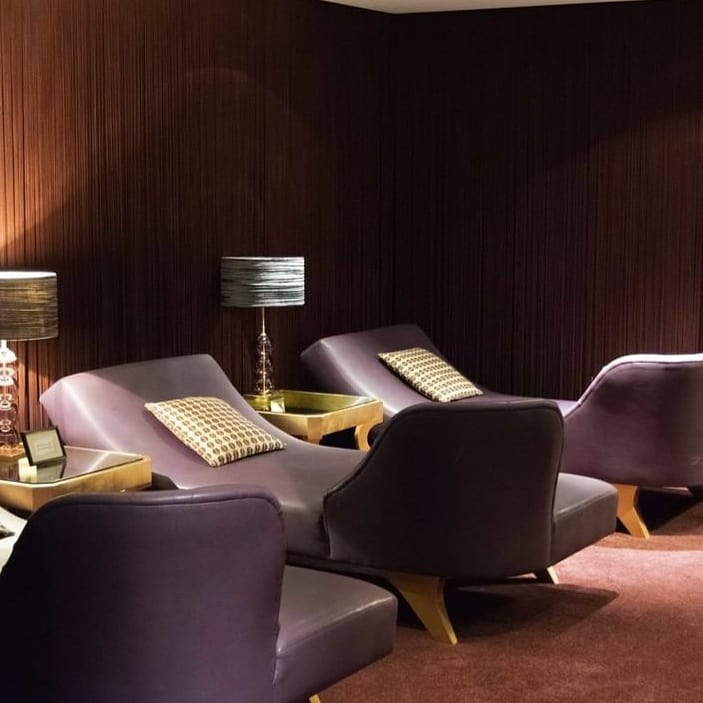 This 10,000 foot spa features a relaxation lounge, nine treatment rooms, a couple's villa, and a steam room. They offer ELEMIS facials, and their massage therapies include bamboo, seaweed, prenatal, and hot stone techniques.
Experience full-body wraps and scrubs, and stop by the hair, nail, and beauty salon.
Looking for a longer Spa Break, why not stay over at Hilton London Syon Park
Shangri-La The Shard
31 St Thomas Street, London SE1 9QU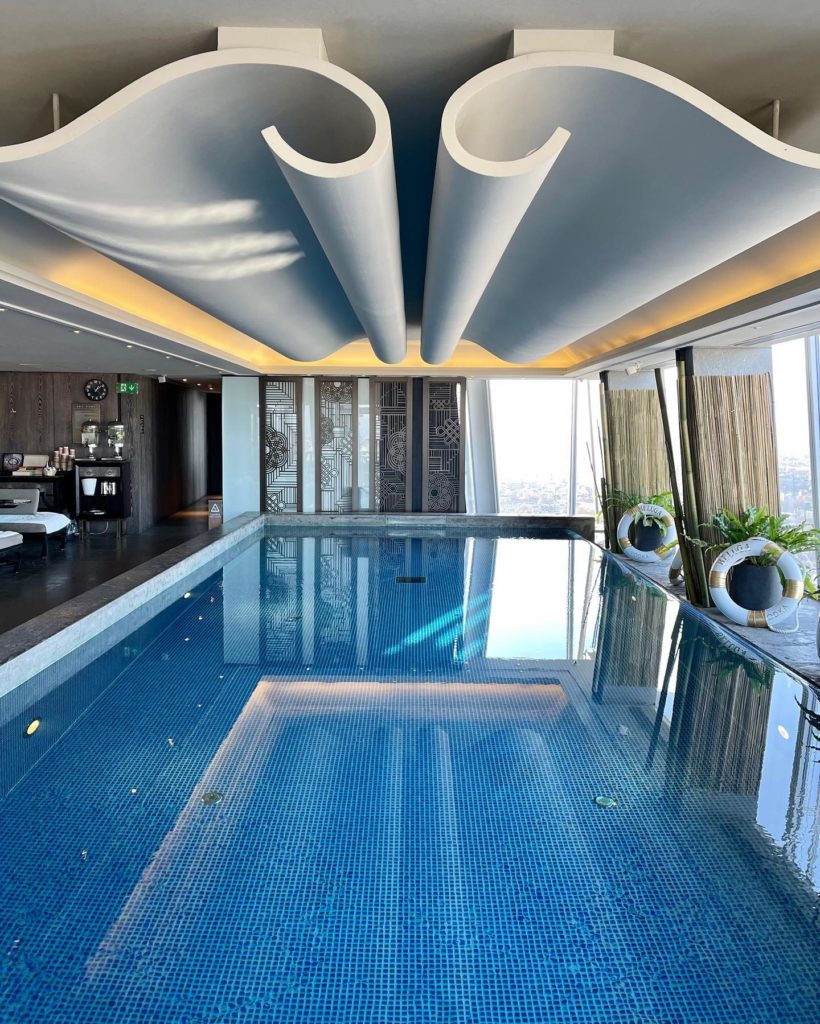 The mythical Shangri-La described in James Hilton's classic 1933 novel, Lost Horizon, was a secret sanctuary of peace, happiness and serenity.
REVIV'S signature IV therapies and vitamin injections will help you feel energized, invigorated, stimulated and refreshed from the comfort of your room.
Other treatments include massages, beauty treatments, hairdressing, nails and make-up through our independent partners, London Serenity, Viva Therapy and Neal's Yard Remedies.
Looking for a longer Spa Break, why not stay over at Shangri-La The Shard
Rena Spa at Leonardo Royal St Paul's Hotel
10 Godliman Street, London EC4V 5AJ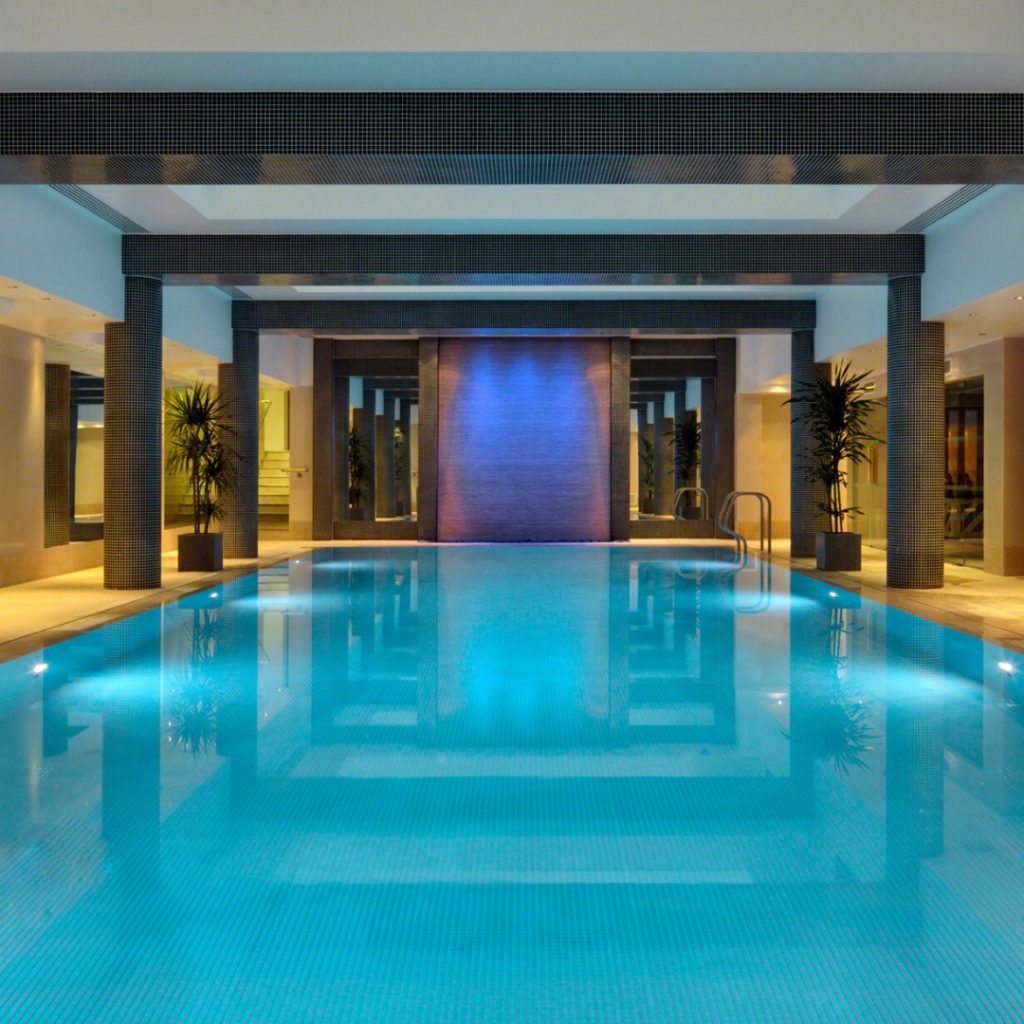 The St Paul's hotel offers a range of luxurious fitness and wellness services.
Facilities include 18m swimming pool with Zen waterfall, state-of-the-art gym, spa pool, sauna and stream room.
Discover the true meaning of a spa break in the peaceful and tranquil surroundings of Rena Spa which offers an indulgent range of treatments by award winning cult French beauty brand Caudalie.
Looking for a longer Spa Break, why not stay over at Leonardo Royal St Paul's Hotel
Roseate House London
3 Westbourne Terrace, Lancaster Gate, London W2 3UL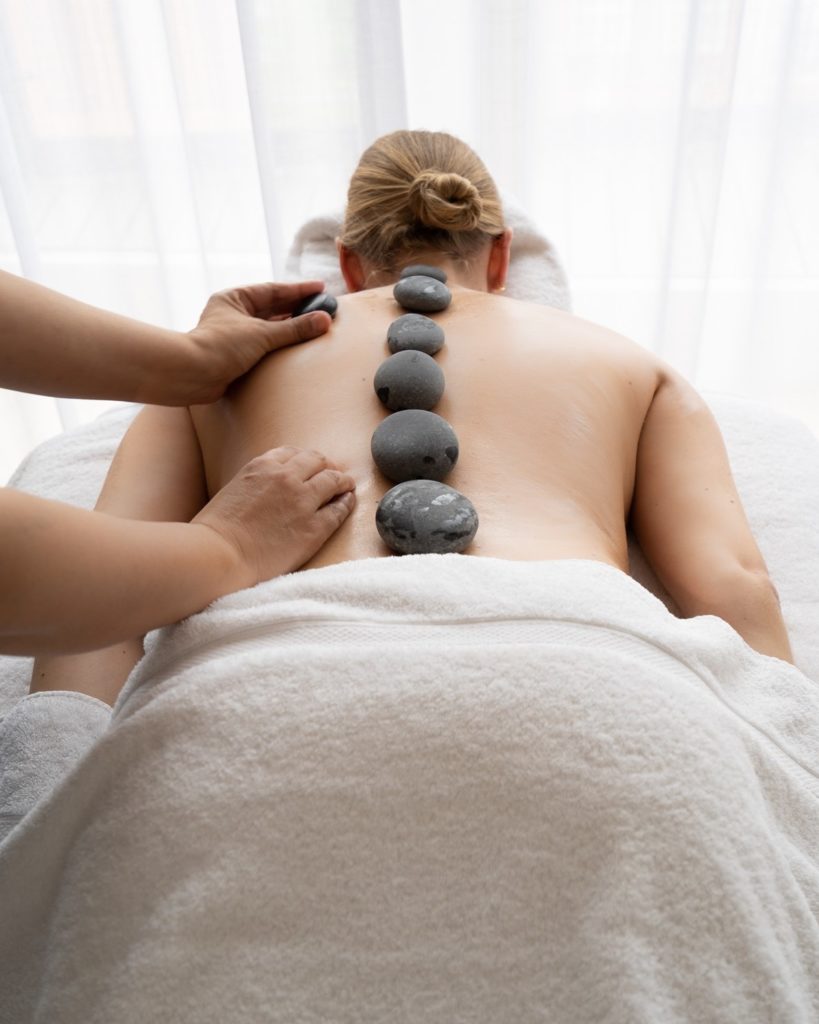 Roseate Hotels & Resorts Expand their Aheli Spa Concept with a New Spa Experience at Roseate House.
The Aheli Spa treatments use pure natural products from Pevonia. All the Pevonia products are of natural formulation made from organic ingredients to produce tangible results.
Looking for a longer Spa Break, why not stay over at Roseate House London
W London, Away Spa
W London Leicester Square, 10 Wardour Street, London W1D 6QF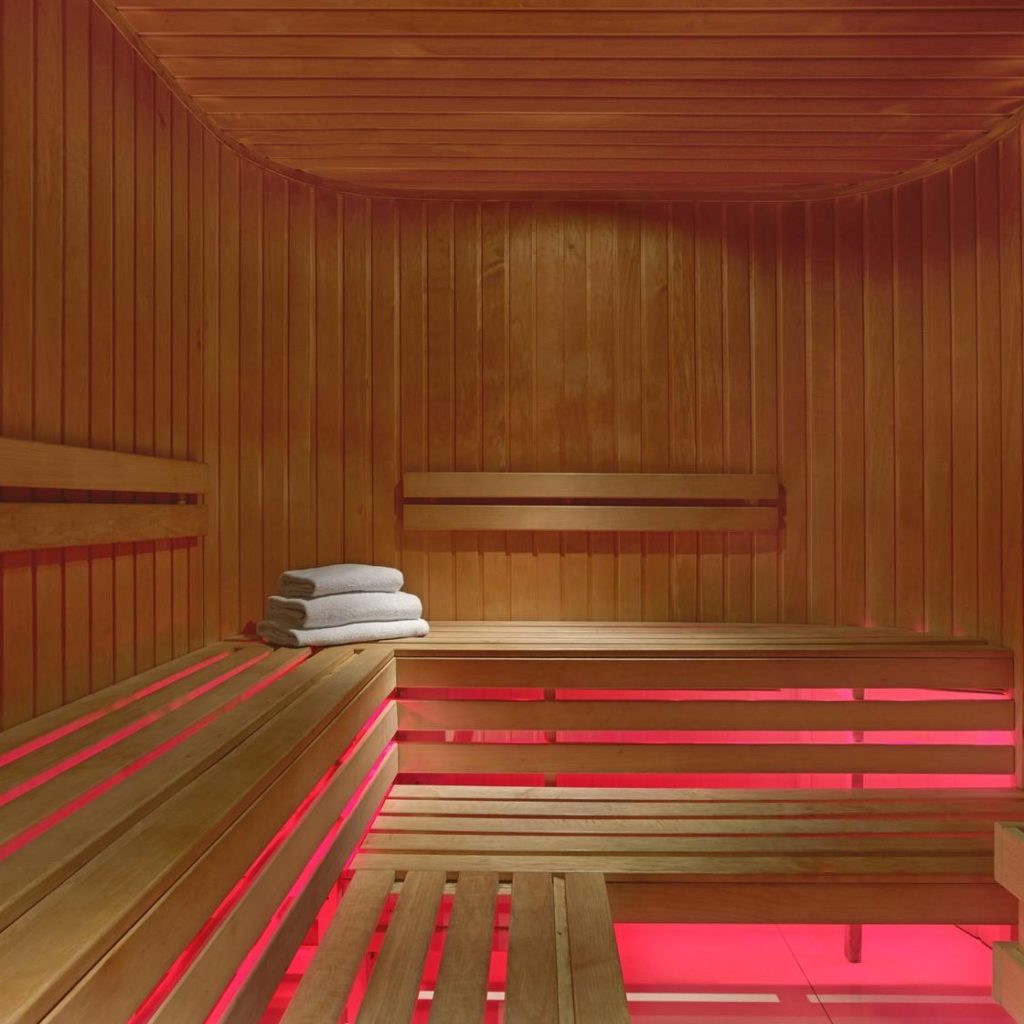 Indulge and soak in an urban oasis full of detox possibilities, where signature treatments are performed by celebrity therapists.
For those craving an adrenaline rush, push yourself to the max at the energy-charged, state-of-the-art fitness facility, FIT.
K West Hotel & Spa
Richmond Way, London W14 0AX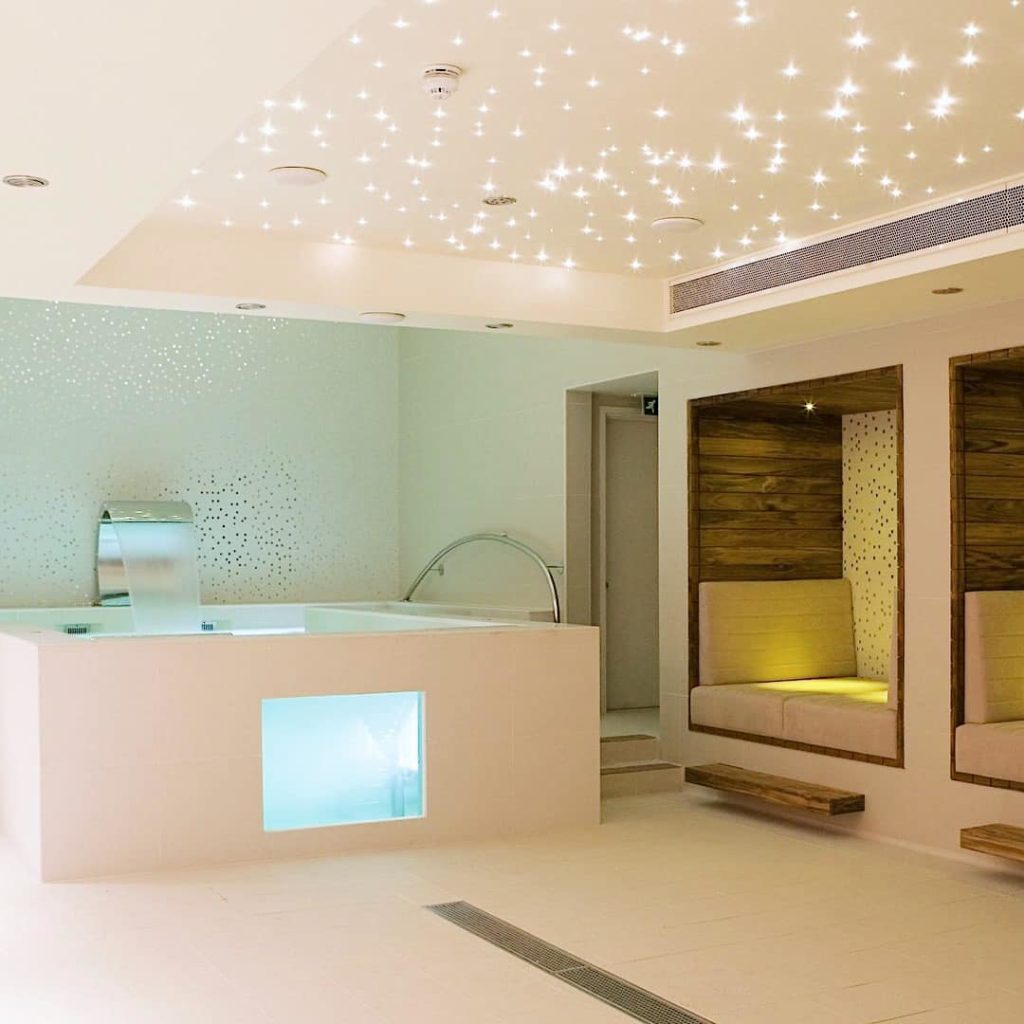 K Spa is a holistic haven where mind, body and spirit converge to create an unforgettable moment in time.
Our award-winning facilities include a Steam room, Sauna and Sanarium as well as a Hydrotherapy Pool, Snow Paradise, Foot Bath and Experience Shower.
Looking for a longer Spa Break, why not stay over at K West Hotel & Spa
The Spa at InterContinental London – The O2
Ground Floor, 1 Waterview Drive, London SE10 0TW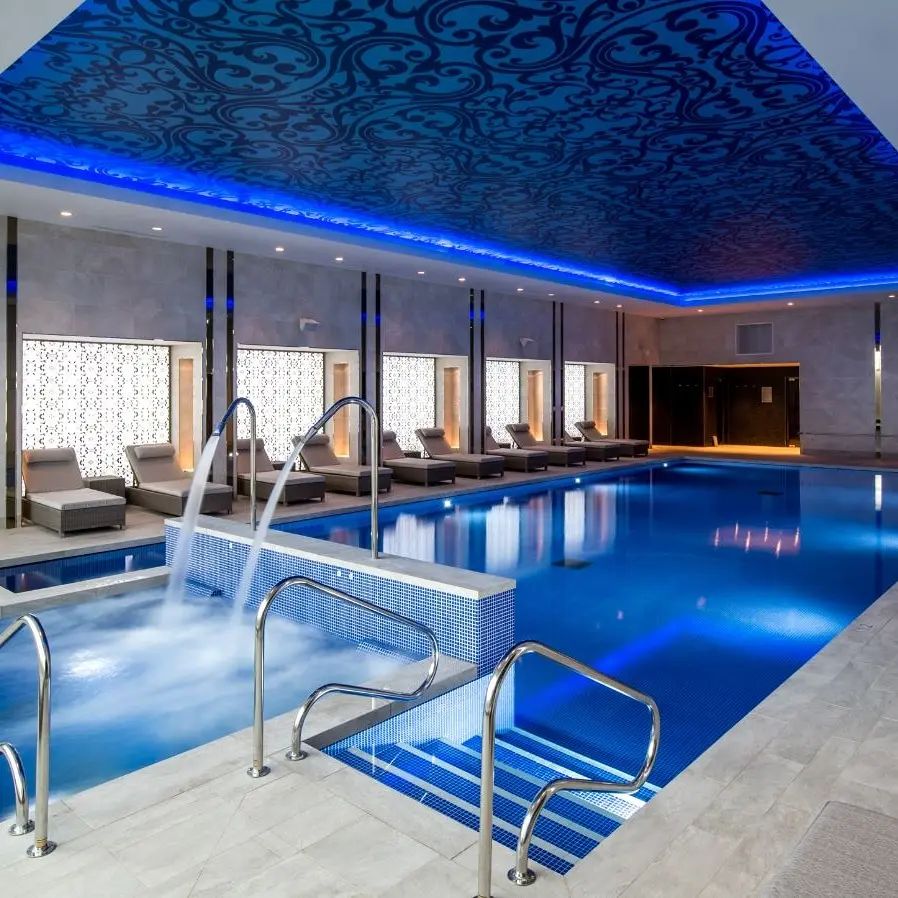 The Spa offers a luxurious and holistic approach to wellbeing, with its state-of-the-art facilities, acclaimed treatments, and a team of professionals who deliver them.
The Spa draws its aesthetics from its location in Greenwich, featuring bespoke mosaic tiles, sumptuous rugs, delicate pendant lightings, and other exotic materials, inspired by the area's rich maritime trading history.
Looking for a longer Spa Break, why not stay over at InterContinental London – The O2
Paddington Spa at The Chilworth Hotel
55 Westbourne Terrace, London W2 3UY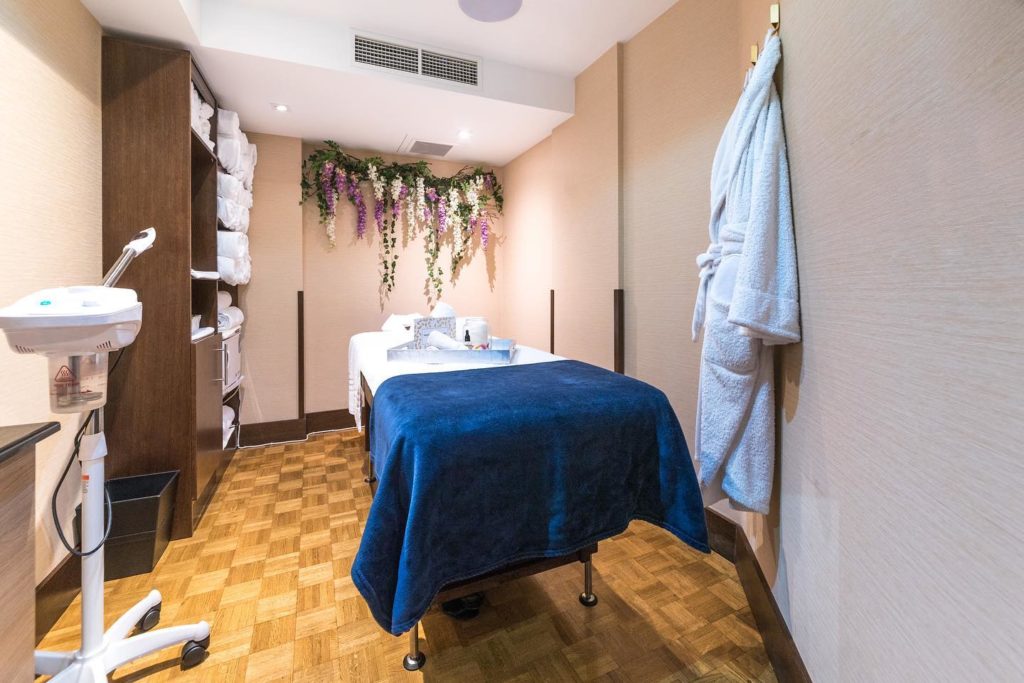 An immersive urban spa at the heart of the hotel in Paddington, this is an enclave for mindful contemplation or blissful indulgence.
Treatments are tailored to your lifestyle goals, delivered with the deft touch of experienced therapists. Lose yourself in the jacuzzi and steam room, or for guests on the go, feel better faster with an express massage.
Looking for a longer Spa Break, why not stay over at The Chilworth Hotel
Sofitel So SPA
6 Waterloo Place, St. James's, London SW1Y 4AN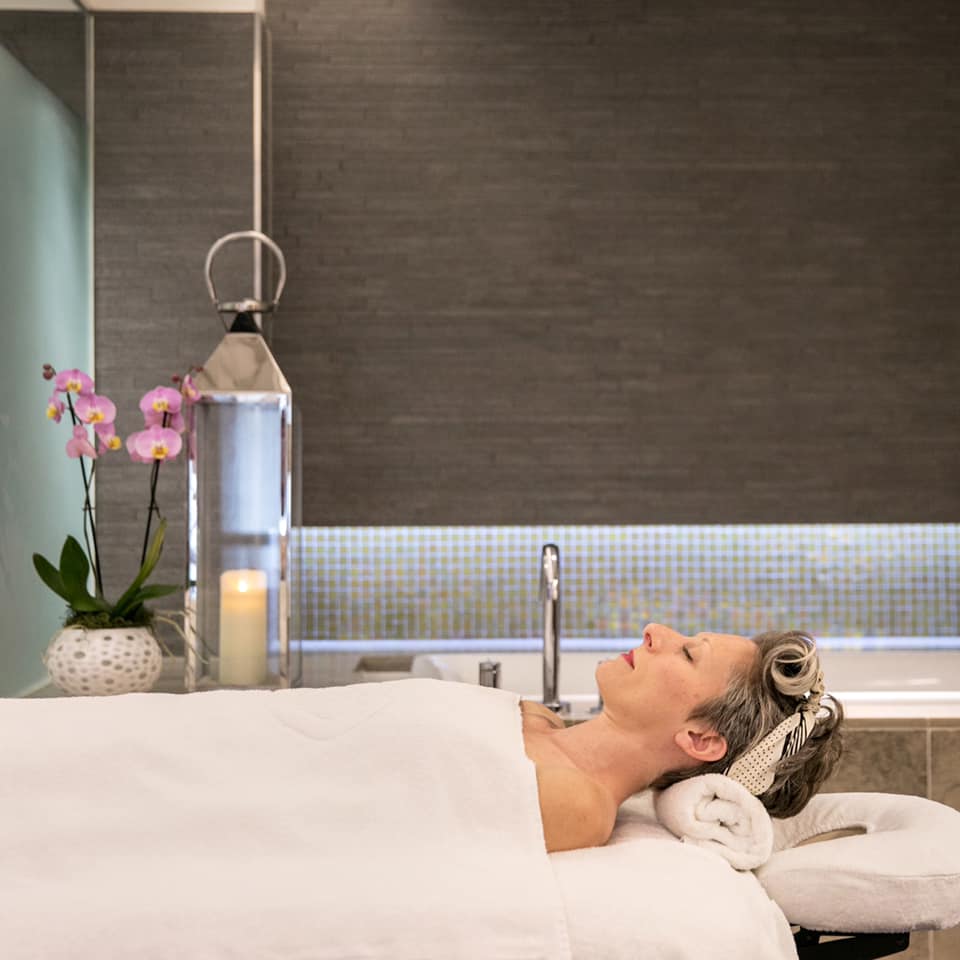 Spend some time at Sofitel SPA for a heavenly taste of urban serenity. Three sun-drenched floors of intimate treatment rooms invite you to leave the city behind and relax in this luxury spa.
We are delighted to announce our partnership with one of the world's leading luxury spa brands, HydraFacial. The new partnership offers an array of new treatments for guests looking for the ultimate skin detoxifying and deep cleansing experience in London.
Jiva Spa at Taj 51 Buckingham Gate
51 Buckingham Gate, London SW1E 6BS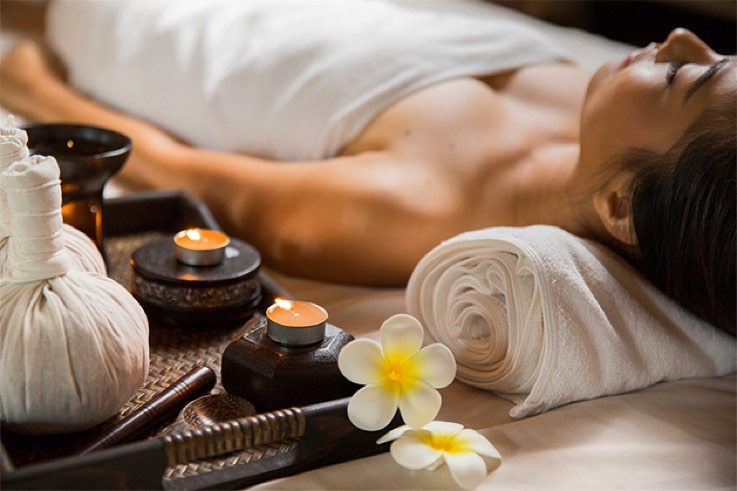 The Jiva spa is the first in Europe and is an exclusive space designed to relax, restore and refresh. A unique fusion of Indian wellness philosophy and luxury British innovation.
Open to both hotel guests and locals, the new spa offers a unique concept born out of a collaboration between Taj's award winning Jiva and the British lifestyle brand Temple Spa.
This exciting partnership is a mélange of Jiva's traditional Indian treatments dedicated to nurturing the body, complemented by Temple Spa's contemporary Mediterranean wellness philosophy and results driven products.
Looking for a longer Spa Break, why not stay over at Taj 51 Buckingham Gate
Nobu Hotel Shoreditch
10-50 Willow Street, London EC2A 4BH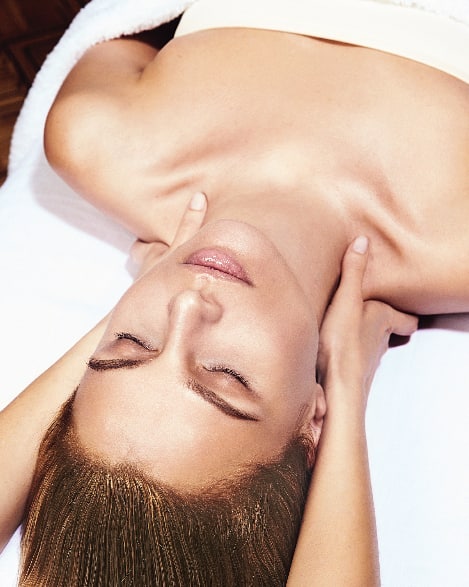 Balance and mindfulness are at the soul of this Spa in Shoreditch, offering a range of relaxation, fitness, wellness and beauty services that rejuvenate, revitalise and re-energise.
They offer a comprehensive range of facials, massages and luxury body treatments which can be configured to suit your needs. The Nobu Spa boasts his and hers steam room facilities and comfortable private single or double treatment rooms to ensure a truly relaxing experience.
Mandara Spa
200 Westminster Bridge Road, London SE1 7UT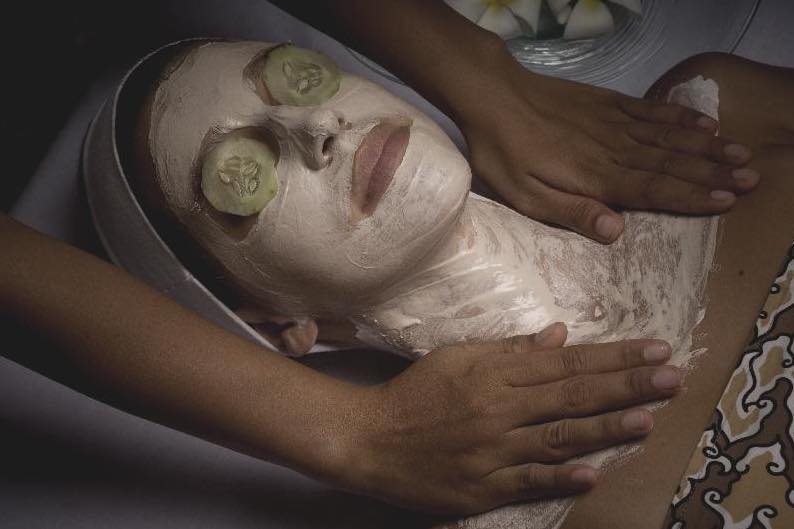 The Mandara Spa at Park Plaza Westminster Bridge was the first Mandara Spa to open in Europe. There are only two Mandara Spas open in the UK; Mandara Spa at Park Plaza Westminster Bridge London and Mandara Spa at Park Plaza London Waterloo.
The spa facilities include one VIP Suite, one double and six single treatment rooms, two pedicure and three manicure stations. The treatment menu offers Mandara Spa for indulgent body therapies and ELEMIS skincare for facials and detox therapies.
Looking for a longer Spa Break, why not stay over at
The Spa In Dolphin Square
Dolphin Square, Chichester Street, London SW1V 3LX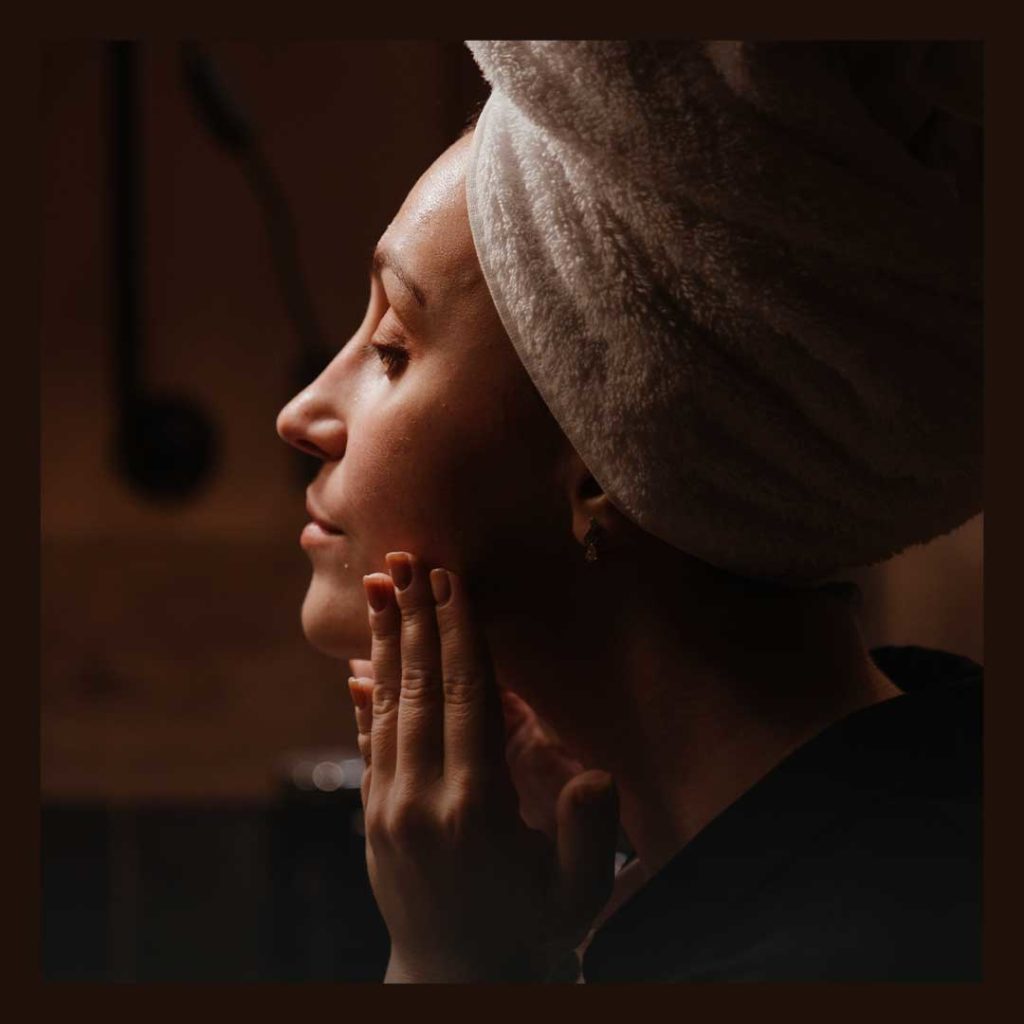 The Spa in Dolphin Square offers authentic Moroccan Hammam, Rhassoul, and Salt Infused Steam Room experiences. Dolphin Square's mineral rich water is drawn from the only working Artisan well in the City of Westminster.
The Spa is a fusion of ancient Moroccan inspired therapies, contemporary spa treatments and essential maintenance.
Sanook Spa at Courthouse Hotel Soho
19-21 Great Marlborough Street, London W1F 7HL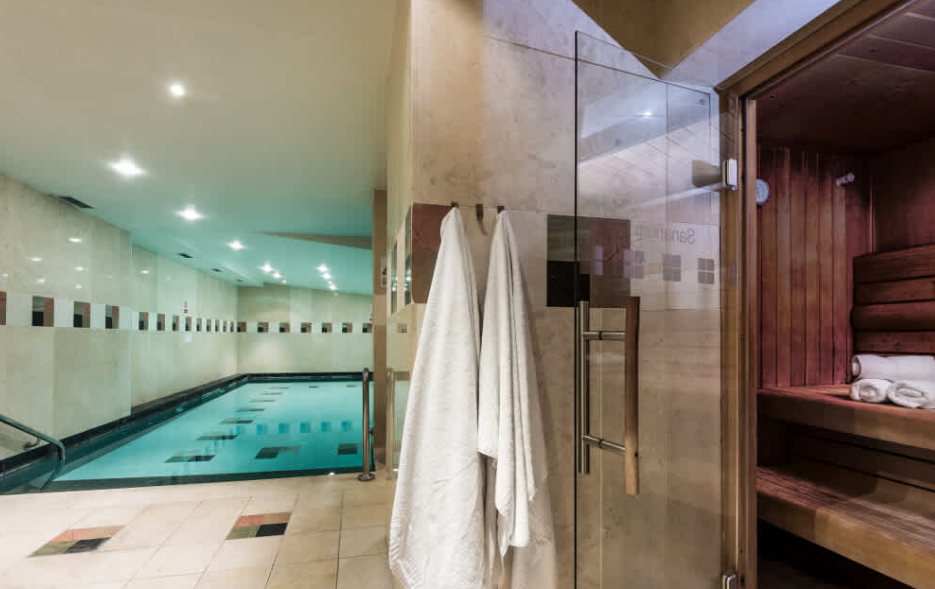 Meaning 'enjoy yourself' in Thai, Sanook embraces this ethos by encouraging guests to unwind with blissful spa treatments ranging from exquisite grooming rituals to indulgent facials and body massages; the gentle touch of our professional therapists will guide you through a sensory journey to total relaxation.
With the added luxury of an indoor swimming pool, sauna and fitness room, Sanook Spa provides a welcome retreat for in-house guests and casual visitors in need of some serious TLC.
Looking for a longer Spa Break, why not stay over at Courthouse Hotel London
Le Kalon Spa at The Bentley London Hotel
27-33 Harrington Gardens, London SW7 4JX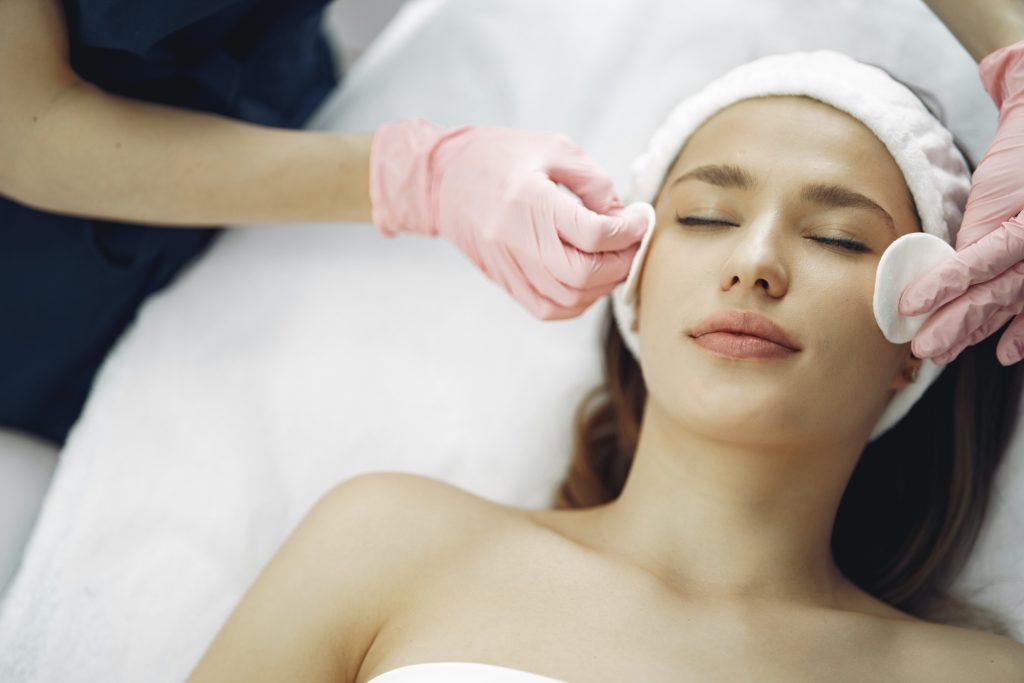 Le Kalon Spa is an oasis of serenity and rejuvenation within The Bentley London. Following the theme of the hotel, the Spa promotes relaxation and luxury.
With its grand marble interior, intricately hand painted walls and soothing colour palette from when you enter the Spa, the experience begins.
Choose from a selection of treatments including traditional and cutting edge therapy, all in the surroundings of our beautiful sanctuary.
Looking for a longer Spa Break, why not stay over at Bentley London
Arabian Hammam Spa
441 Edgware Road, London W2 1TH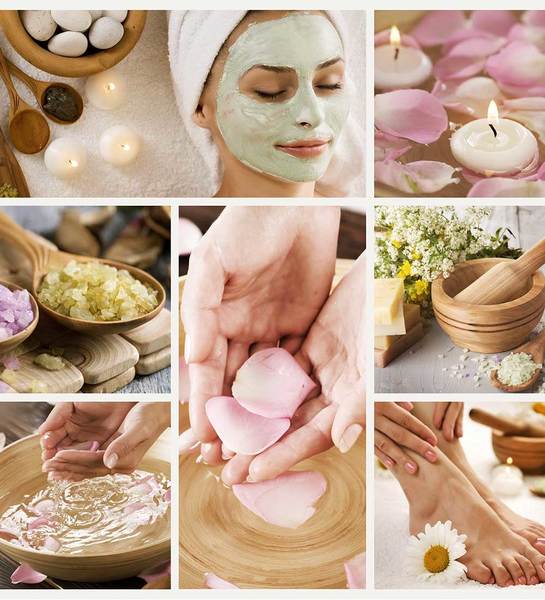 Casa Spa offers tailored and signature traditional Hammam rituals to relax, revive, re-energise and restore balance.
Their authentic Hammam and ghassoul rituals unleash the purifying and detoxifying secrets that Moroccan men and women have enjoyed for many years.
Combine your Hammam ritual with a black soap body scrub to cleanse and exfoliate the skin leaving it hydrated and soft, followed by a rich ghassoul mud mask to draw out toxins and impurities and a gentle massage to soothe weary aching bodies.

The Baglioni Spa
60 Hyde Park Gate, South Kensington, London SW7 5BB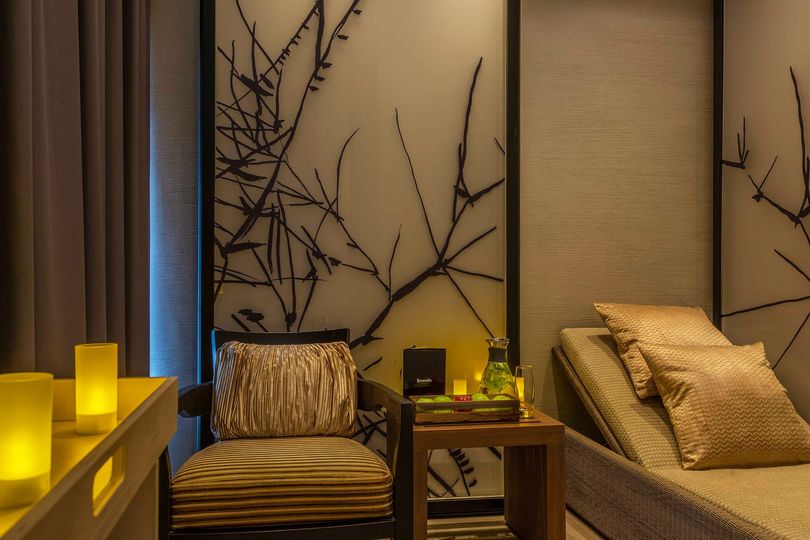 The Baglioni SPA is a hidden gem of wellbeing in the heart of Kensington. Open to both hotel guests and outside clients, Baglioni SPA offers separate female and male steam facilities, experience showers.
Three treatment therapy rooms for massages and facials with Natura Bissé products and beauty services as well as vegan and cruelty free treatments from the Italian brand INSIUM.

The Montcalm
22-25 Finsbury Square, London EC2A 1DX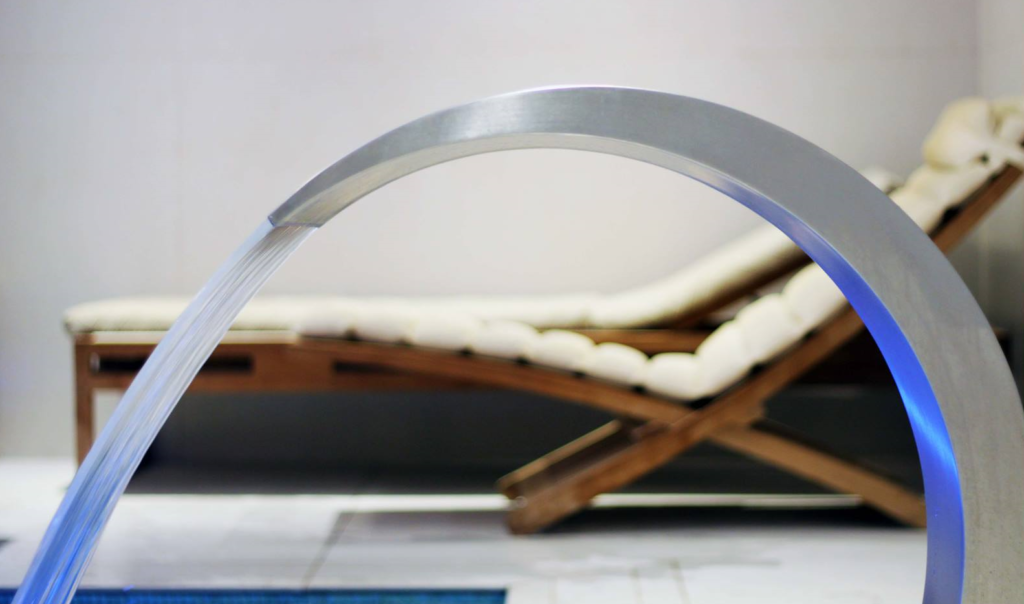 Beauty and Melody Spa at the Montcalm Royal London House is something of an oasis in the City. With smart contemporary design, superb facilities and a centrepiece 8 metre pool and jacuzzi, it's a pioneering urban spa that takes wellness beyond pampering to deliver lasting results.
Specialising in mineral-rich, marine-inspired treatments by Thalgo, it's one of the City of London's finest day spas, together with one of its most advanced fitness rooms.
Looking for a longer Spa Break, why not stay over at Montcalm Royal London House
Marshall Street Spa
Marshall Street, London W1F 7EL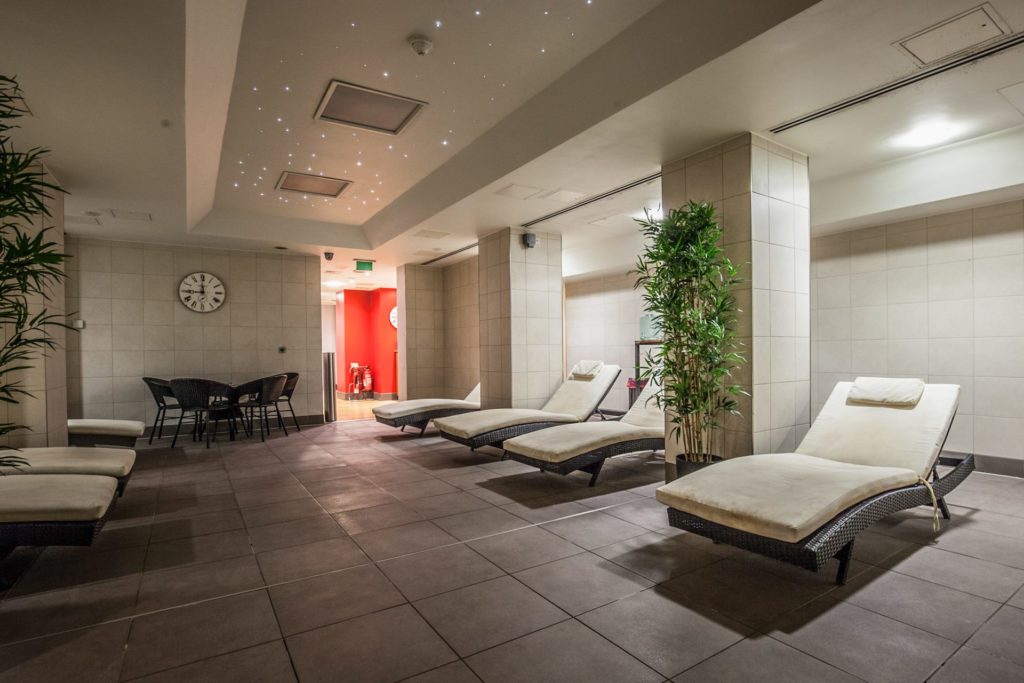 Set in the heart of central London and featuring beautiful 1930s design, Marshall Street is an opulent and indulgent place to relax and get away from it all.
You can enjoy a variety of different treatments here, as well as the range of facilities we have on offer. They offer a range of treatments from facials to massage.

Imagine Health and Spa
Holiday Inn London, Wrights Lane, London W8 5SP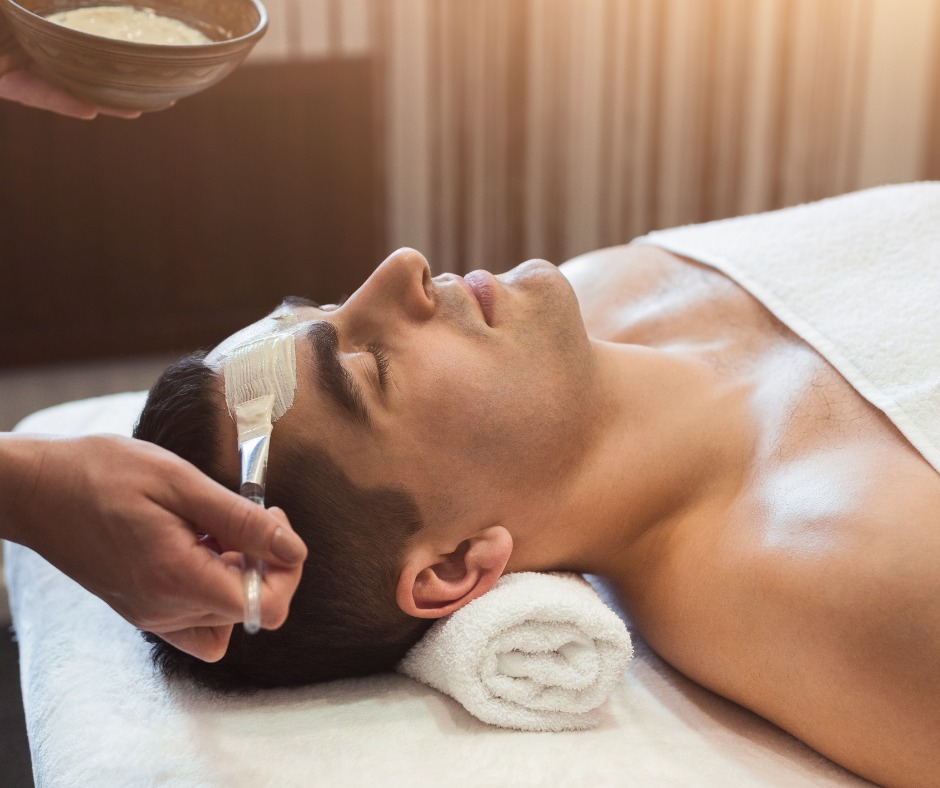 Enjoy a wide range of relaxing and revitalising treatments at the luxury Imagine Spa based in Kensington. Step into your own world where you can lounge, swim, indulge or simply let the world go by.The day spa programmes are designed to meet your individual health and beauty needs.
Looking for a longer Spa Break, why not stay over at Holiday Inn London Kensington
Soholistic Spa Ham Yard Hotel
One Ham Yard, London W1D 7DT
Soholistic offers a full range of body and beauty treatments, to be enjoyed in the comfort of your room at any of the Firmdale Hotels in London, or in the beautifully appointed treatment rooms at The Soho Hotel, Covent Garden Hotel, Haymarket Hotel or Ham Yard Hotel.
Firmdale Hotels has partnered with Temple Spa to provide a unisex range of highly advanced products and treatments created to combat the strains of everyday life. They offer the very best in anti-ageing skin care, aromatherapy and anti-oxidants.
Looking for a longer Spa Break, why not stay over at Ham Yard Hotel
Looking for other best Spa Day in different locations, make sure you check out UK Spa Days